Back to News
EMP: Sports Authority Appoints Stephen Binkley Chief Merchandising Officer
July 30, 2013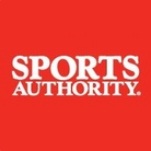 Greg Waters, former Executive Vice President, Chief Merchant and Chief Marketing Officer, to depart after 24 years to pursue personal interests
Press Release from Sports Authority
ENGLEWOOD, Colo. -- Sports Authority, one of the nation's largest full-line sporting goods retailers, today announced it has named Stephen Binkley Chief Merchandising Officer. Additionally, Greg Waters, formerly Executive Vice President, Chief Merchant and Chief Marketing Officer for the company has decided to depart to pursue personal interests after 24 years with Sports Authority. During his time with the company, Mr. Waters held several leadership roles, including Executive Vice President, Marketing and Merchandising, Chief Operating Officer and Senior Vice President of Store Operations.
"Greg has been a great asset to Sports Authority and we thank him for his contributions to the company," commented Michael Foss, Chief Executive Officer for Sports Authority. "He has played an important role in strengthening company operations and in our brand's evolution overall. Greg will be spending the next several months aiding in the transition and we thank him for that. We wish Greg the best in all of his future endeavors."
In his new role, Mr. Binkley will be responsible for managing merchandising and private brands for Sports Authority. Mr. Binkley previously held the position of Senior Vice President of Merchandising and Softlines. He possesses more than 25 years of retail, apparel, sportswear, footwear and hard goods experience. Prior to the position of Senior Vice President of Merchandising, he held positions as Senior Vice President, Misses Sportswear at Kohl's, and Vice President, Home Store at Macy's.
Mr. Foss added, "Stephen possesses significant expertise in merchandising and has shown great leadership in his time at Sports Authority. Stephen is an industry veteran with a proven ability to make strategic decisions and execute to drive business results and we are excited to have him in this new role."
Mr. Binkley, along with Chief Marketing Officer, Paul M. Okimoto, will now report directly to Chief Executive Officer Michael Foss.
About Sports Authority
Headquartered in Englewood, Colorado, Sports Authority is one of the nation's largest full-line sporting goods retailers with more than 475 locations across 43 states. Sports Authority offers a broad range of sporting goods from leading brands and is the active family's destination for footwear, apparel, fitness, team sports and outdoor recreation. The League by Sports Authority, a free and easy rewards program, offers members 5% back on every $100 spent during a quarterly period. For a list of store locations and information, or to shop online, visit SportsAuthority.com The Company also owns and operates ten S.A. Elite locations that offer a premiere assortment of high-end performance apparel, footwear and accessories. Visit saelite.com for more information. Follow Sports Authority on Facebook (http://facebook.com/SportsAuthority) and Twitter (http://twitter.com/SportsAuthority).
---