Back to News
EMP: Alternative Names Dawn de la Fuente VP of Marketing
August 6, 2013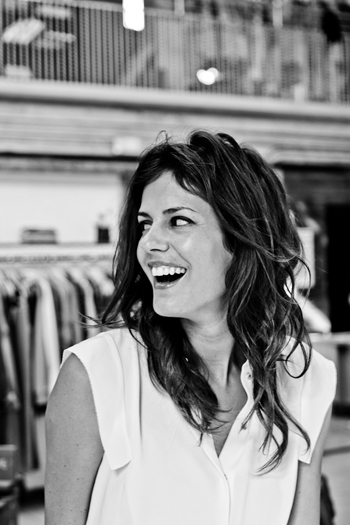 Alternative Names Dawn de la Fuente VP of Marketing
Press Release from Alternative

LOS ANGELES, CA (August 6, 2013) – Alternative Apparel (Alternative), the industry-leading fashion lifestyle brand known for its unparalleled comfort and quality craftsmanship, is pleased to announce the appointment of Dawn De La Fuente as the company's new vice president of marketing. De La Fuente is part of the growing brand's dynamic new leadership team, joining recently named President and Chief Merchandising Officer Erik Joule in the brand's LA headquarters. In her new position, she will oversee a talented team in managing all facets of brand marketing including seasonal creative direction, visual identity, collateral, public relations, digital strategy, retail marketing and community engagement efforts.
"Dawn's proven experience in the lifestyle, technology and digital spaces will lend a powerful and distinct voice to our leadership team," said Joule. "Her core values truly align with those of Alternative. She believes that purpose supersedes the sole quest for profits and that brands can truly be a platform to engender social change."
Dawn brings more than a decade of marketing leadership to Alternative, having led efforts for some of the world's most dynamic lifestyle brands. Prior to her appointment at Alternative, she spent five years heading up global marketing and communications for Incase in its San Francisco headquarters. There, she helped build the brand from the ground up, solidifying its leadership position in the lifestyle and technology accessories markets. Prior to Incase, she supported global public relations efforts for Burton Snowboards, including strategic planning and agency management. There, she helped de-seasonalize the brand's communication and built exposure across endemic and consumer channels. Dawn is a design and outdoors enthusiast, avid traveler and environmental advocate.
"The passionate individuals that make up the Alternative brand align with my credo that an authentic point of view and purpose are the keys to building a strong brand," said De La Fuente. "I am honored and delighted to be a part of the next Alternative chapter. My intention is to build upon this foundation, deepen our story and engage our audience in meaningful conversation."
About Alternative
Founded in 1995, Alternative is a fashion lifestyle brand best known for comfort, simplicity and our commitment to sustainability. Through innovative apparel design and involvement in purposeful causes, we aim to inspire and empower the communities in which we live and work. Beyond the clothing we create, our ultimate goal is to connect people, inspire creativity and catalyze change. Alternative corporate headquarters are located in Atlanta, GA and the west coast is home to our Los Angeles, CA Design Studio and flagship retail stores. To learn more visit, alternativeapparel.com.
---