Back to News
I/S Eyewear Q&A with Sales & Marketing Director + Part-Owner Karl Fuhre
August 7, 2013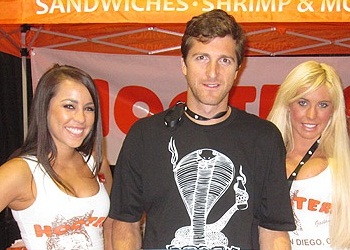 I/S Eyewear Q&A with Sales & Marketing Director + Part-Owner Karl Fuhre
In 2010, Malakye.com featured I/S Eyewear in a Company Q&A with then Brand Manager Karl Fuhre over ten years after the company was founded by Canadian pro snowboarder Devun Walsh. Karl has since become the Sales & Marketing Director for the company, and is now a part-time owner.
Earlier this year, I/S Eyewear announced the signing of two of British Columbia's best surfers to the team and the team has since grown.
"Our launch into surf is at the grassroots level. We're stoked to be involved in the incredible scene here in BC," explained Karl via email. "Local young rippers Michael Darling and Janek Peladeau were the first surfers to join our program and we've since added Emily Ballard to the team."
We spoke with Karl Fuhre, Sales & Marketing Director and Part-Owner of I/S Eyewear, about the company's introduction into surf, what particular products are popular these days, and we get an update from the snow side of things.


I/S Eyewear surf team riders Janek Peladeau (left) and Michael Darling (right).
A lot has changed since the last time I/S Eyewear was featured on Malakye.com. Can you explain the ownership change and give a brief description of the current structure of the company?
The former owner of I/S Eyewear, Jack Wang moved to Asia about 5 years ago to take over the family business. His plan was to continue to run I/S from overseas but as time moved on it became pretty obvious that it wasn't working out and Jack decided to sell. Around the same time I was introduced to Lawrence Flagel through a mutual friend. He was looking for an opportunity within the action sports industry and saw our rich heritage and past success as a great base to build upon. Wanting to maintain consistency and push forward with a long-term member of the I/S team I was brought on as part owner to help re-launch the brand. Rick Wong was chosen to lead our product development and in May 2011 we formed Sightline Distribution Inc. and took over I/S Eyewear.
Can you briefly describe the local surf scene there in BC?
Vancouver Island is the epicenter for BC surfing. Cold water and stormy weather isn't for everyone and only makes the scene that much tighter. That said, surf has seen steady growth in BC over the last 20 years with a lot of really talented kids coming up. Unlike California, surf isn't easily accessible in Canada. There are no city beaches with waves and really only a couple with parking lot access. Most spots are "backcountry" with long hikes in or only accessible by boat. It's still wild up here with lots of spots yet to be discovered.
What has been the reaction from the snow & surf industries on I/S/ Eyewear launching into surf?
We've received a positive reaction from both the snow and surf industry. More than anything they're stoked to see us support good local people living what they love. Over the last decade surfing has become a passion for our team riders and staff, which makes it a natural next step for our brand.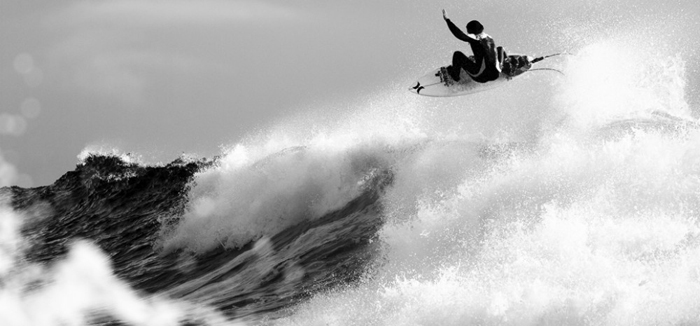 I/S Eyewear surf team rider Janek Peladeau.
What can you tell us about Janek Peladeau and Michael Darling - why were they chosen to represent I/S?
When we decided to get involved in surfing we went straight to Dom Domic, the Godfather of BC surfing for guidance. I've known Dom for a longtime, he actually worked/played foosball with I/S for a short stint. He's very involved in the scene up here and brought Michael and Janek to our attention. When the Godfather says, "These guys are the best young up and comers going" you listen.
Do you have other surfers in mind to add to the team in the future?
Our surf program is in its infant stage. We plan to continue to add to it and let it grow organically.
Will the push into surf be accompanied with a push into new product lines to target surfing consumers?
Team riders have always been an important resource to us when it comes to product development. Our new sunglass program is well rounded and definitely has the surfing consumer covered. This spring we released 8 new styles with some great wrap options for those looking for maximum coverage. We also have ample polarized options to help cut glare while scoping waves.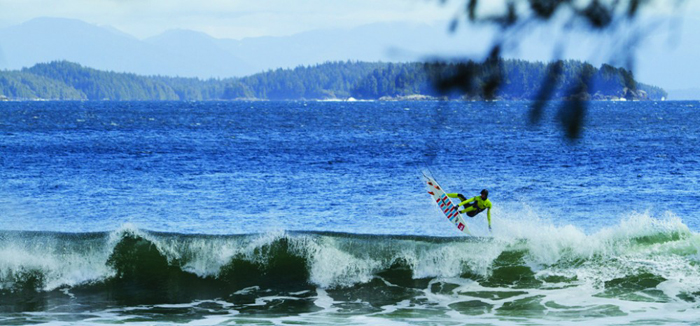 I/S Eyewear surf team rider Michael Darling.
Does this affect what trade shows you will be attending this year? I/S is a staple at SIA in Denver - will we be seeing I/S at shows like Surf Expo in the future?
We won't be at the next Surf EXPO but when the timing is right we'll start exploring new shows. We're a small, independent brand and need to pick our battles wisely.
What's new with the product line for 2013?
Since taking over the brand we've developed two new goggle frames, moved production to new factories, developed a partnership with Carl Zeiss Optics to supply our goggle shields and sunglass lenses, created two new custom floor displays, a counter / slat wall display, launched an all-new website and released eight new sunglass frames this spring.
Product development takes time and we're just finally starting to reap the rewards of all our hard work. This is the first season our Bomber frame has been in stores and it has been a huge win for us. We're excited to add to that momentum with our latest sunglass collection and our new Crew goggle frame, hitting shelves this fall.
Historically, what has been the most popular product from the I/S line of goggles, eyewear and apparel?
The FORMA has been our most popular goggle until last season when our new BOMBER frame took its place as the best selling goggle in the collection in its first season on the market. Goggles are our roots. We launched I/S back in 1997 as the first snowboard specific goggle brand and to this day our goggle business is bigger than our sunglass business. Since the new ownership group took over I/S EYEWEAR we've been working towards balancing that out.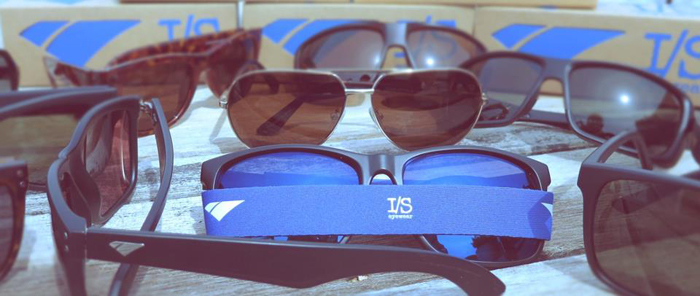 I/S Eyewear.
What's the latest news with the snow, skate and wake teams?
On the snow side of things longtime team member Tadashi Fuse is coming off an amazing season. He keeps getting better. In my opinion he's one of the best free riders in the world right now. I'm excited for his footage and photos to start circulating this fall so people can see for themselves how mind blowing Tadashi truly is. Chris Larson is also coming off a great season. Stoked for him. On the skate side of things Paul Trep is turning pro for Redstar. He has a video dropping Canada day (July 1st). When Paul Machnau is hyped for a video part to drop you know it's going to be good. The wake guys have been busy traveling and doing their thing. Dustin O'Ferrall and Dylan Miller were just in Germany at the Bricks cable park. Dustin whipped up a pretty slick edit from the trip, which is now up on the blog.
I/S Eyewear was started as Iris in 1997, that's over 15 years - where do you see the company in another 15 years?
Good question. It's crazy how quickly time fly's by. In another 15, I'm hoping we're still living the dream.
Any last words?
A big thanks goes out to everyone who's shown I/S EYEWEAR support over the last decade and a half! We wouldn't be here without you.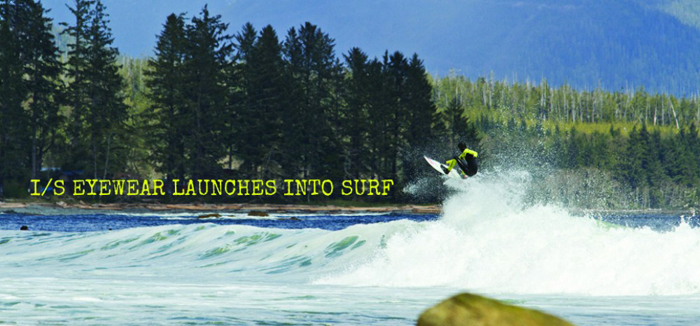 Keep up with the latest and greatest from I/S Eyewear at iseyewear.com and be sure to check them out on Facebook and Twitter.
---