Back to News
B$Z: Dragon Announces Official Eyewear Sponsorship of the 2013 Hurley Pro
August 15, 2013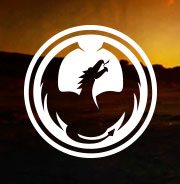 Dragon Announces Official Eyewear Sponsorship of the 2013 Hurley Pro
Press Release from Dragon
Carlsbad, CA - Dragon is proud to announce its partnership with Hurley as the official eyewear sponsor of the 2013 Hurley Pro at Trestles. Grown from humble beginnings in San Clemente by founder and CEO, Will Howard, Dragon's sponsorship of the Hurley Pro marks a return to its roots and further cements Dragon's support of professional surfing.
"Dragon was born in a tiny garage a few miles away from Trestles and there is no better event for us as a company to get behind," explains Howard. "The Hurley Pro is a contest that draws support from an authentic surf community that has a passion for surfing, just like we do at Dragon."
Trestles is a surf spot known for producing the best waves in Southern California. The Hurley Pro brings the top surfers in the world to the finest waves for an event like no other on the ASP World Tour. The contest runs from September 15-21, and is a favorite stop for Dragon's team of elite World Tour athletes, including current World No. 1 Mick Fanning, Ace Buchan and Owen Wright.
"I'm extremely happy Dragon has partnered up for the Hurley Pro this year," says Fanning who has been part of Dragon his entire career. "It's a great fit for the company especially as they are true locals in the area. It's one of the most exciting events on the tour so it's great to have some support."
"We are excited to have Dragon as the official eyewear of the Hurley Pro," says Hurley Pro contest director Pat O'Connell. "Their roots are in San Clemente and it's always great to partner with brands that strive to make surfing better."
Dragon is known for their commitment to premium eyewear, with their distinct design language blending technical innovation and style. This year the Mansfield sunglass was launched which embodies these qualities, featuring a frameless lens design on a modern silhouette. To see the whole line of Dragon sunglasses, go to www.DragonAlliance.com or visit your local surfshop.
For a chance to win Dragon gear throughout the event, follow Dragon at @dragonalliance on Instagram and at www.Facebook.com/DragonAlliance. To catch the event online, go to www.TheHurleyPro.com .
---