Back to News
EMP: Heidi O'Neill Joins Skullcandy Board of Directors
August 26, 2013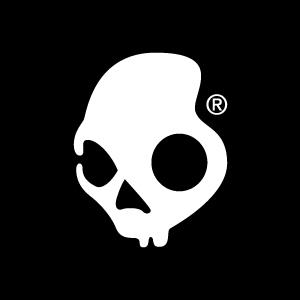 Heidi O'Neill Joins Skullcandy Board of Directors
Press Release from Skullcandy
PARK CITY, Utah, Aug. 26, 2013 (GLOBE NEWSWIRE) -- Skullcandy, Inc. (Nasdaq:SKUL) today announced that Heidi O'Neill has been appointed to the Company's Board of Directors. Ms. O'Neill is Vice President and General Manager of Women's Training and Fitness at Nike, Inc.
"I could not be more excited to welcome Heidi into the Skullcandy family. Her deep knowledge of the female consumer, active lifestyles, and driving global brands is unsurpassed, making her an invaluable partner as we reinforce Skullcandy's global market position," stated Hoby Darling, President and Chief Executive Officer. "I know from my experience at Nike that she will bring tremendous insight and guidance to help shape our strategic course. Her experience is out shown only by her positivity and ability to drive change."
Ms. O'Neill has served as Vice President and General Manager of Women's Training and Fitness at Nike since 2007 and has more than 15 years of experience resetting businesses, and generating new and sustained growth within multiple Nike business segments. Ms. O'Neill is a founding member of the Nike Global Women's Leadership Council. Prior to joining Nike in 1998, Ms. O'Neill held positions as the marketing director for the Dockers brand at Levi Strauss & Co and as Vice President at Foote Cone & Belding in San Francisco.
She is a recipient of the Women Who Change The Game Award, Advertising Women of New York, 2010, as well as an Advisory Board Member of the Children's Cancer Association, and a Founding Board Member of the Nike School Innovation Fund.
About Skullcandy, Inc.
Skullcandy is the leading global lifestyle and performance audio brand driven by the creativity and irreverence of youth culture. Skullcandy designs, markets and distributes audio and gaming headphones and other related products under the Skullcandy, Astro Gaming and 2XL by Skullcandy brands. Skullcandy was launched in 2003 and quickly became one of the world's most distinct audio brands by bringing unique technology, color, character and performance to an otherwise monochromatic space; helping to revolutionize the audio arena by introducing headphones, earbuds and other audio and wireless lifestyle products that possess unmistakable style and exceptional performance. The Company's products are sold and distributed through a variety of channels in the U.S. and approximately 80 countries worldwide. Visit skullcandy.com, or join us at facebook.com/skullcandy or on Twitter @skullcandy.
Forward-Looking Statements
Certain statements in this press release and oral statements made from time to time by representatives of the Company are forward-looking statements within the meaning of the Private Securities Litigation Reform Act of 1995. In particular, statements regarding the Company's anticipated future financial and operating results and any other statements about the Company's future expectations, beliefs or prospects expressed by management are forward-looking statements. These forward-looking statements are based on management's current expectations and beliefs, but they involve a number of risks and uncertainties that could cause actual results or events to differ materially from those indicated by such forward-looking statements. Important factors that could cause actual results to differ materially from expectations are disclosed under the "Risk Factors" section of the 2012 10-K filed with the Securities and Exchange Commission ("SEC") on March 13, 2013 and in any subsequent reports we file with the SEC. Readers are urged not to place undue reliance on these forward-looking statements, which speak only as of the date hereof. The Company does not undertake any obligation to update or alter any forward-looking statements, whether as a result of new information, future events or otherwise.
CONTACT: ICR
Brendon Frey / Joe Teklits
203-682-8200
---