Back to News
ReadyPulse Q&A with Co-founder and CEO Dennis O'Malley
August 21, 2013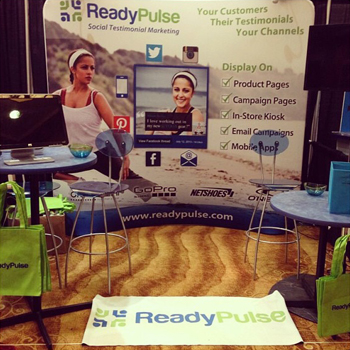 ReadyPulse Q&A with Co-founder and CEO Dennis O'Malley

ReadyPulse is a social content marketing platform that was launched with a mission for brands and retailers to use social media to get real sales results and helps to "solve some of the critical problems social media marketers face everyday in growing their audience."
The company is based in Sunnyvale, Calif. and was founded by two business classmates after the pair watched heads of marketing struggle with the evolution of social media. Dennis O'Malley, company CEO and co-founder, was holding things down at the ReadyPulse booth during the recent Agenda show in Long Beach - where the company was announcing it's latest development, a sponsored athlete management program called Pulse for Athletes.
We caught up with Dennis O'Malley, Co-Founder & CEO of ReadyPulse, about launching a new sponsored athlete management platform called Pulse for Athletes, how the company has evolved from its start as a social analytics company, and what the future holds for ReadyPulse.
How did the company get started?
My co-founder and I had met in business school in the late '90s. We tried a bunch of different ideas that never got enough legs for us to quit our day jobs. We knew when social media came out and we saw all these heads of marketing trying to get as many Facebook fans possible – we said "Wow, that's not going to work" – so we built ReadyPulse to help brands and retailers use social media to get actual sales results. Not just more fans.
Does being based in Sunnyvale, Calif. influence who you work with or how the company operates?
Nope. I'm on a plane at least three days a week, and our tech team is based in Bellevue WA. A ton of customers are in LA/San Diego so we are down there a bunch. Sunnyvale is helpful to get great engineers, new marketing and sales people from local colleges. And it's in close proximity to our investors.
ReadyPulse is featured in Malakye.com's B2B section - how did you learn about B2B on Malakye and why did you feel it was a good fit for ReadyPulse?
I originally saw Malakye's B2B section through the JobWire. I knew it was a good fit because the brands that were posting jobs on the site were our customers.


The company recently launched a new Sponsored Athlete Management Platform called Pulse for Athletes - what was the initial inspiration?
Q-Score and how poorly it accommodates the social media effectiveness of a sponsored athlete. I was amazed when I ask a bunch of team managers and marketing execs a simple question "What's your ROI from your sponsored athlete program" and almost everyone couldn't tell me. To be fair to those team managers and marketing execs – until we put our program together – there wasn't a way. And we certainly don't cover every media channel (print, TV) but for social, we have it covered.
What has been the response?
Humbling. We have a lot of great customers using it and using it for high priority reasons – changing our sponsorships because of our reports, finding new athletes to sponsor, measuring against their competition, and figuring out which athletes to use as campaigns. The most humbling part is that many individual athletes have supported us and thanked us for providing their sponsors with a dashboard via the athlete's social media activity and reach.
Do you have any competition in offering brands maximum ROI from their sponsored athletes?
I wouldn't say competition, but athlete's agents are always there to try to drive the most amount of money possible from brands for their athletes and they have their way of presenting data. I think the agents who recognize that both the brand and the agent should have access to the same data and make data driven decisions will enter into the most rewarding contracts for all parties.
Where do you see growth with the new platform?
Our Sponsored Athlete Program has previously been focused on reporting. But our additions of Pulse Ambassador Program and Pulse Ads will now allow brands to communicate their marketing campaigns to the athletes, recruit new athletes, and most importantly enable brands to take their athletes best social photos and turn them into rich media ads.
What have been the challenges?
Recognizing we can't be all things to all people. A lot of companies have a diverse amount of needs when it comes to social media, including broad listening and social publishing, and though many of our customers wished we would build those features, there are companies much better than ours building them. So, we try to stick to what we are best at.
How has the company evolved since being founded in 2010?
We got our original start as a social analytics company. Our first customer was Metal Mulisha. Their digital guy, Ryan Cropley, a total digital guru, said "you're showing me the most engaging post from my most influential fan – help me get it out of social media where no one is buying and help me put it where people are – on my website". That changed everything for us and got us where we are at today – placing brand's best social photos from their best customers on their product pages – driving sales.
Where do you see the company headed in the future?
Hopefully we replace the Q-Score and become the defacto platform for brands to recruit, manage, and measure their Sponsored Athlete programs. In addition I hope we are known for the company who let athletes make money off their social media photos by turning them into ads.
What has been the biggest reward for you in launching ReadyPulse?
X-Games this year – Vicky Gordon being the first women to medal in a male event. We pulled off the first ever Instagram photo real time as an ad into Transworld. For us to be with our client, see Vicky's feat and they watch online something that has never happened – was pretty cool.
Any last words?
I think the action sports industry can benefit from a lot of data driven decisions – the same transformation that baseball went through described in "MoneyBall" by Michael Lewis. I hope that ReadyPulse plays a small role in helping the action sports industry grow and accelerate by providing data that athletes, brands, and agents can all use to make good decisions.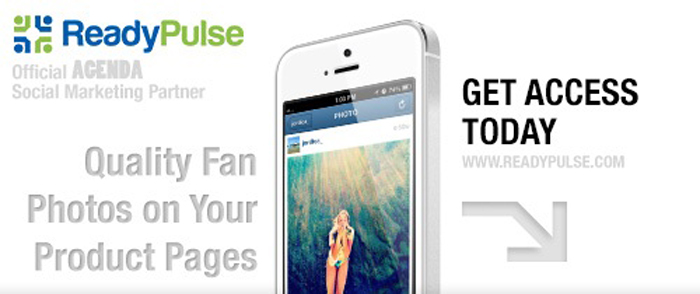 Keep up with the latest and greatest from ReadyPulse at readypulse.com and be sure to check them out on LinkedIn, Facebook, Twitter and Instagram.
---