Back to News
B$Z: Billabong Choose Refinancing Partners, Names Fiske CEO
September 19, 2013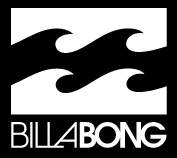 Billabong Choose Refinancing Partners, Names Fiske CEO
Press Release from Billabong
Billabong International Limited has entered into binding refinancing agreements with affiliates of Centerbridge Partners, L.P. and Oaktree Capital Management, L.P. (C/O Consortium) who have recruited former Eddie Bauer CEO Neil Fiske to turn around the Australian action sports company. The agreement also restructures Billabong's board of directors.
Besides Billabong, the company's brands include Element, Von Zipper, Honolua Surf Company, Kustom, Palmers Surf, Xcel, Tigerlily, Sector 9, Dakine and RVCA brands. It also owns Canada's West 49 chain.
The company's directors said they chose the C/O Consortium's proposal over one preiviously accepted by a consortium led by Altamont Capital Partners because it is designed to provide Billabong with a stronger balance sheet and capital structure needed to stabilize the business, address its cost structure, and pursue growth opportunities.
The agreements will enable Billabong to repay in full its existing $294 million (A$315 million) bridge loan facility Billabong secured from a rival lending group headed by Altamont Capital Partners July 16,
2013. The new agreements include:
•a 6 year senior secured term loan of $360 million (A$386 million) ("New Term Debt");
•a A$135 million equity placement to the C/O Consortium (the "Placement") and, following the Placement, a A$50 million non-underwritten, renounceable rights issue available only to shareholders other than the C/O Consortium (the "Rights Issue", and together with the Placement, the "Equity Raising"), the proceeds of which will be used to repay up to $172 million (A$185 million) of the New Term Debt with no prepayment premium; and
•29.6 million options issued to the C/O Consortium exercisable at A$0.50 per share.
In addition to this financing, Billabong retains the previously announced commitment from GE Capital to provide an asset-based multi-currency revolving credit facility of up to $140 million (A$150 million) ("Revolving Facility").
In order to adequately reflect the C/O Consortium's significant investment in the company, the C/O Consortium will be permitted to nominate representatives to Billabong's board. The company notes that both members of the Consortium have long track records of successfully investing in and partnering with retail and other businesses in achieving operational turnarounds.
The company also announces that it has appointed Mr. Neil Fiske (shown at right) as Chief Executive Officer and Managing Director of Billabong. Fiske is a proven and industry-respected executive who brings to Billabong a strong combination of world-class strategy and successful execution experience as a CEO in retail and the active outdoor category.
"In fully evaluating the competing refinancing proposals, on a range of factors, the Board determined that the C/O Consortium proposal was in the best interests of the company, its shareholders, its employees and other key Billabong stakeholders, on both economic terms and in providing near term certainty," said Billabong Chairman Dr. Ian Pollard. "The proposal was significantly improved compared to the C/O Consortium's previously announced proposal and offered lower financial leverage and cheaper cost of funds with lower equity dilution than the Altamont proposal plus the ability for existing shareholders to participate alongside the C/O Consortium via the rights offering. As Billabong continues to restructure its operations globally, the need for immediate long-term funding certainty and a strong financial base from which to reinvigorate an iconic group of brands is best met by entering into this agreement now."
Fiske brings track record of turnarounds
Fiske joins Billabong from the giant Canadian private equity firm Onex, where he acted as a senior advisor focused on retail. Prior to that, he was CEO of Eddie Bauer, where he successfully turned the company from a truggling business to a revitalized brand under private equity ownership. While at Eddie Bauer Neil conceived and launched the highly successful First Ascent line of expedition gear and returned the company to its outdoor heritage. Fiske also served as CEO of Bath and Body Works, a division of NYSE listed Limited Brands, from 2003 to 2007. There he reversed 26 months of negative same store sales within three months of joining, growing the revenues of the company from $1.8 billion to $2.5 billion in just over four years.
From 1989 to 2003 Neil worked at the Boston Consulting Group, where he was a Partner in the Consumer and Retail Practice and worked for six years with Les Wexner on brand building at Limited Brands.
Neil received a Masters in Business Administration from Harvard Business School and a B.A. in Political Economy from Williams College. A summary of the key terms of Neil's employment is provided at Annexure C. The Board of Billabong3 decided that it was in the best interests of shareholders and all of the company's stakeholders to conclude a long term financing as soon as possible.
A sweeter deal for existing shareholders
In arriving at its decision on which of the competing proposals to pursue, Billabong's board carefully considered all aspects of the proposals and concluded that the C/O Consortium proposal was superior due to a range of factors. The C/O Consortium proposal included a considerable improvement in economic terms as compared to the previous C/O Consortium proposal announced to the market by Billabong on Aug. 23, including:
•Lower cost of debt: The interest rate on the New Term Debt has reduced to 11.9 percent per annum from 13.5 percent per annum, with correspondingly lower prepayment premiums
•Additional upfront liquidity: The New Term Debt quantum has increased to up to US$360 million (A$386 million) from US$303 million (A$325 million), with US$60 million delayed at the company's option
•Longer dated debt facility: The New Term Debt maturity has increased to 6 years from 5 years
•Greater shareholder participation: Existing shareholders are allowed greater participation, with the Rights Issue amount increased to A$50 million from A$32.5 million
•Greater Rights Issue discount given to existing shareholders: The buy in price under the Rights Issue has reduced to A$0.28 per share from A$0.30 per share
•Greater Placement premium paid by the C/O Consortium: The placement buy in price for the C/O Consortium has increased to A$0.41 per share from A$0.35 per share
•Lower overall dilution for existing shareholders: The C/O Consortium will now own between 33.9 percent and 40.8 percent of the fully diluted share capital (depending on existing shareholder take up of the Rights Issue), down from 39.7 percent to 44.3 percent respectively
---