Back to News
Adam Walker, Social Media Producer at Sanuk
October 4, 2013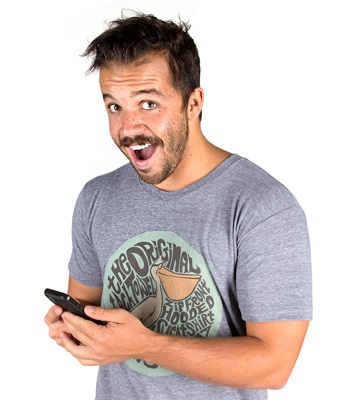 Adam Walker, Social Media Producer at Sanuk
Adam Walker started out at Sanuk over three years ago as an unpaid summer intern and wound up landing his current position, a newly created role for the Irvine, Calif. based company, as Social Media Producer - where his goal is: "to take the same smile-inducing feelings customers experience when they try on a pair of our sandals for the first time and recreate them online."
Success in this never-before-held full-time position for Adam means he must eat, sleep and breathe Facebook, Twitter, Instagram, YouTube, Pinterest, Tumblr, and any other relevant social media channels to find creative and effective ways of developing, nurturing and growing Sanuk's online/digital personality. In essence, he is the man behind the keyboard and lens for Sanuk.
We interviewed Adam to get the scoop on how he landed his dream job at Sanuk, to find out what exactly he does as the company's Social Media Producer, and we asked him to share some advice on how he got to where he is today.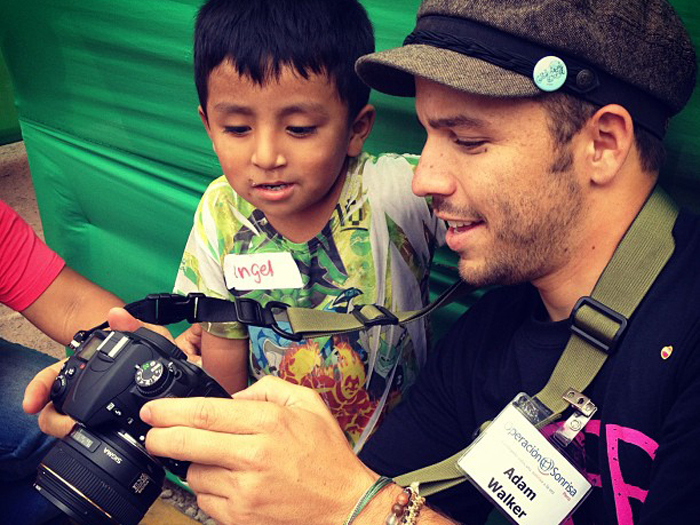 Adam's responsibilities include supplying Sanuk fans around the world a source of constant stoke.
How did you land your dream job at Sanuk?
Through Malakye! Just before graduation down at San Diego State, I was waiting for a marketing lecture to begin when flipped opened my laptop to kill some time. Typical me, I hopped on Facebook first to see what the world had to offer. Suddenly, I noticed the Sanuk page had posted a Malakye listing. It read "Social Media Internship Available - Sanuk Footwear, Irvine, CA". I sat there for a second and did a double take… "Did my favorite footwear company really just offer up a gig in my stomping grounds?"…I couldn't believe it. So I split before class even started and put my résumé together that afternoon. A week later, I interviewed at Sanuk Headquarters and landed the internship. Stoked beyond words and eager to make good on getting my foot in the door, I put my nose the grindstone all summer long. I was hired on full-time that September. My very own career fairy tale had just unfolded…
What are your responsibilities as the Social Media Producer?
I've always worn quite a few hats – or sandals rather – but my main responsibility is holding down the fort as the voice of Sanuk. I am the MC on the mic, the muchacho with the megaphone. I am responsible for facilitating and orchestrating the ways in which Sanuk's ever-growing story is told to the masses. If Sanuk was a person, I am that guy –or girl. I'm responsible for staying in-tune with our customers. My role is also function as a liaison, interacting and engaging with our consumers all the while giving each a reason to smile.
Which social channels do you utilize and what are some ways that you strive to get Sanuk fans more engaged?
We pretty much use them all. Facebook, Twitter, Instagram, Pinterest, Tumblr, YouTube…the list goes on. From an outbound perspective, we get fans engaged by keeping content as fresh and entertaining as possible. I work alongside a ridiculously talented, in-house creative team that is hell-bent on putting brilliant, branded content into the world. From an inbound perspective, I've found, as odd as it sounds, people really love taking pictures of their feet – especially if their feet are happy feet. Harnessing the power ofuser generated content is a big priority for Sanuk social.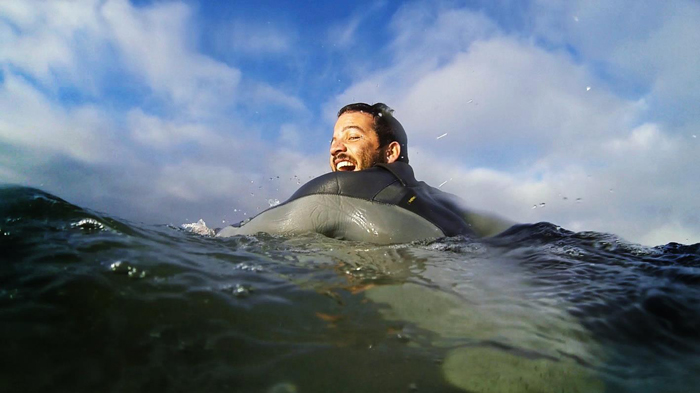 What skills are required to do what you do?
First and foremost, I think a firm understanding of the brand and all its facets is crucial to successful social. Without that, it'd be impossible for me to orchestrate any operation. Next, the ability to continually exercise creativity makes that list. I've got to be able to tap into the far corners of my imagination and pull phrases, verbiage and lingo out of thin air. Sanuk has always exuded a unique and charismatic culture, so strong writing skills and confidence in the art of communication let things flow. Being timely and attentive to detail is a must. It also doesn't hurt to be really, really ridiculously good looking thing either…
What are your goals as Social Media Producer for Sanuk?
Every pair of Sanuks is made with the intention of taking people to their happy place – to give them vacation from normality. My goal is to take that same signature, smile-inducing philosophy that exists in the physical world and translate it into a one-of-a-kind escape in the digital space. My sights are set on continually pushing the boundaries of what social media can do for a brand –whether that means driving sales through the roof, creating and sharing amazing content or finding new ways to introduce emerging technologies and high-five fans for their sheer awesomness. I forever want to make people fall in love with the brand each and every day build a loyalty that keeps them coming back for more.
Can you share some interesting social media campaigns you've been involved with?
I've had the fortune of working on a number of grin-worthy campaigns. Recently, Sanuk held a collaborative Instagram photo contest with Surfline called #SmileItsFriday. It gave our core crop of fans a fun way to show off their free-spiritedness for a shot at winning some really epic gear. We had some amazing entries pour in all summer long and stoke levels were off the charts. One of my favorite campaigns we ran earlier this year was titled "Which Sanuks Are You?". For this one, fans could take super-customized personality quiz, get a result and find a stylin', new Sanuk look specifically tailored to their vibe.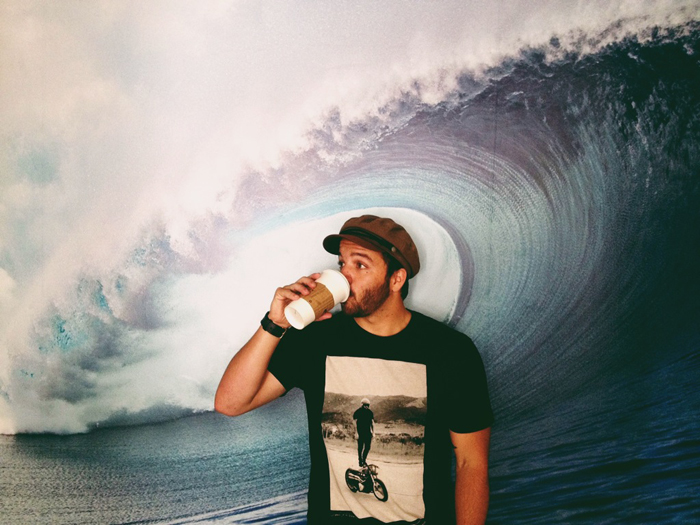 What have been some of the most popular campaigns to come from Sanuk during your time there?
We've had a few crowd-pleasers, but "The 12 Days of Sanukmas" is definitely one that stands out in my mind. It's a Facebook giveaway / holiday hootenanny that hooks Sanuk fans up with a chance to win prizes for 12 days straight. Each day, the prize pot accumulates like the famous holiday jingle. By the end of it all, one lucky fan takes home a gear grab bag sweeter than a pool filled with figgy pudding.
Where do you see growth in social media for Sanuk?
It seems like every week, one social platform or another unveils an update or change that shifts the way brands can communicate with consumers. When that happens, it's like getting the keys to a whole new city with endless possibilities. Right now, for example, I'm really enjoying experimenting with Instagram'snew15 second video feature. It's changing the way our team looks at content creation for sure. It's a marketer's mini-dream!
What is your personal favorite social media platform?
Choosing a favorite platform is like having to choose a favorite child. They're all my babies, each with their own set of personalities and quirks. I really ought love them all equally, but since Facebook is my "firstborn" and my social career started there, that's probably my (politically correct) favorite. Then there's Twitter… who's short, sweet and all-together lovable. But wait, who doesn't love a picking out the perfect filter and throwing down hilarious hashtags on Instagram? And those amazing DIY mason jar projects on Pinterest? C'mon now… It's all good.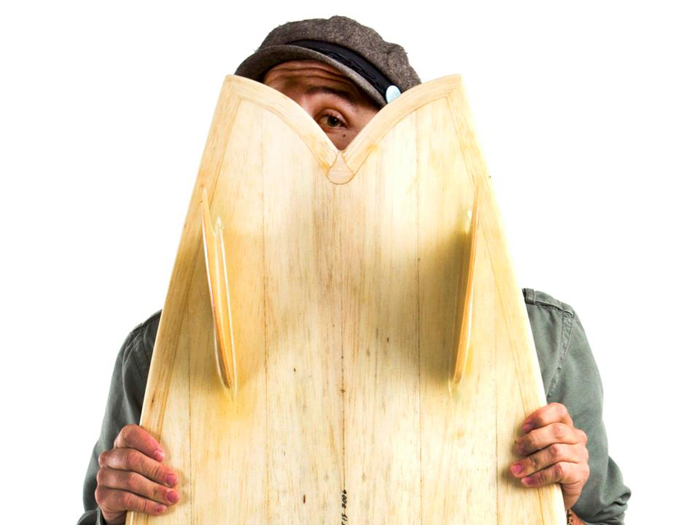 What has been the most rewarding aspect of working in social media?
There are so many reasons to find joy working in social media. At the end of the day, the fact that I can make people smile makes me smile. I truly love being able to connect with the folks who love the Sanuk brand. It may not be face to face, but there's a human component there. It's so spontaneous. It's so accessible. It's so rewarding to pour creative energy into projects and have people get stoked on them, engage with them, and share them with their friends.
Can you share any challenges you have faced?
Social media never sleeps! It's a challenge, albeit a healthy one, to deliver round-the-clock radness. After all, there are only so many hours in the day but people's thirst for media consumption never stops. On top of that, social is a global game and so many people (and brands) are putting incredible things out there. There's a challenge to fight through the clutter and keep things innovative, true, and vibrant.
What advice would you give to someone looking to start a career in social media and what would your response be to someone who says, "I have a Facebook and Twitter, I can do what you do!"?
Where there's a will there's a way! But… As with any profession, if you don't truly love it, you're probably going to have tough time. My advice would be to learn as much as possible about how social relates to all other aspects of business. It's one thing to post and share cute puppy photos with your friends and family. It's quite another thing to be able to create great content with a focused mindset and have it sync seamlessly with the all the moving parts of a business.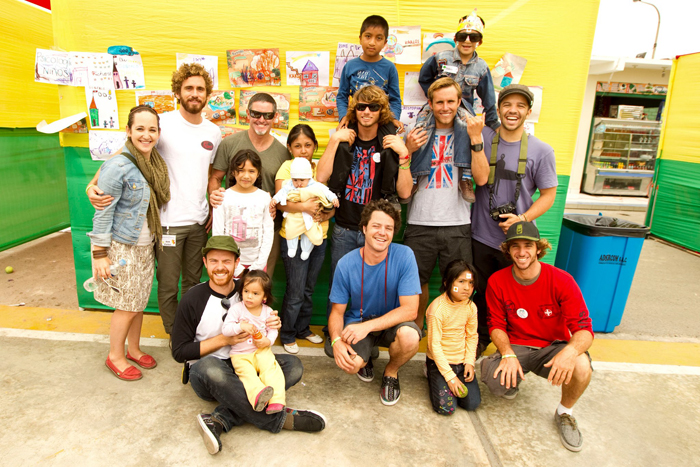 Any last words?
Just two, really. Thank you….to my family and friends for their endless support, stoke and smiles. Thank you to my mentors and teachers for guidance, advice and confidence. Thank you to everyone I've gotten the chance to connect with thus far on my journey. I'm so very grateful to be where I'm at right now and I can't wait to see what the future has up its sleeve. Okay, so maybe that was more than two words... #acceptancespeech.
Keep up with Adam by visiting sanuk.com and join the conversation on Facebook, Twitter and Instagram.
---