Back to News
SURF: The ISA Welcomes the Czech Republic as Its 75th Member Nation
October 4, 2013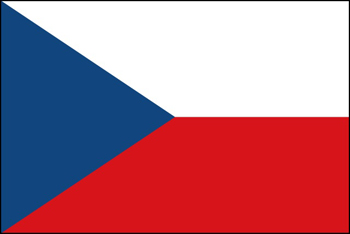 The ISA Welcomes the Czech Republic as Its 75th Member Nation
Press Release from the ISA
La Jolla, California, October 4, 2013- The International Surfing Association (ISA) is proud to welcome the Czech Republic as its 75th Member Nation of the ISA.
The Czech Republic is centrally located in Europe. It's bordered by Germany to the west, Austria to the south, Solvakia to the east and Poland to the north, making it a popular destination for travellers from all around Europe and abroad.
"We are incredibly excited to welcome the Czech Republic to the ISA as we near the 100 member list mark," said ISA President Fernando Aguerre. "Although a landlocked nation, the Czech Republic is home to many surfers, and it also has a vast array of rivers and lakes, creating great potential for the sport of standup paddling to thrive there. Because of its location, it's also a country that can prove that engaging in wave riding activities can take place anywhere around the globe, without being dependent on the ocean.
---