Back to News
EMP: Skullcandy Appoints Jason Hodell Chief Financial Officer
October 7, 2013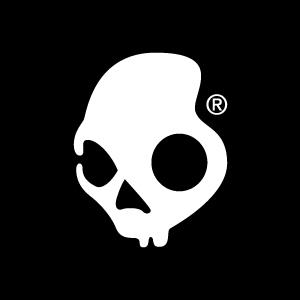 Skullcandy Appoints Jason Hodell Chief Financial Officer
Press Release from Skullcandy
PARK CITY, Utah, Oct. 7, 2013 (GLOBE NEWSWIRE) -- Skullcandy, Inc. (Nasdaq:SKUL) today announced the appointment of Jason Hodell as chief financial officer, effective no later than November 4, 2013.
Hodell has over 15 years of experience in corporate finance, operations, technology, digital commerce and turnarounds, having served in a number of leadership positions with both private and public companies. He joins Skullcandy directly from Shopzilla, one of the largest families of comparison shopping engines in global internet retailing, where he served as chief financial officer. Prior to Shopzilla, Hodell was chief financial officer and chief operating officer of Move Networks, an internet protocol television technology pioneer, which was acquired by EchoStar Corporation. Earlier in his career, Hodell was senior director of business operations at Digex, a publicly-held managed IT services and complex web-hosting firm, now a division of Verizon Communications. In addition, as chief financial officer and chief operating officer, he led the recapitalization and restructuring of the AVP pro beach volleyball tour and was later promoted to chief executive officer. He was also a member of the technology investment banking group of JPMorgan and a portfolio manager with Plainview Capital. Hodell received his B.S. in Economics (Mathematical) from the United States Military Academy at West Point and then served for five years as an Infantry Officer in the U.S. Army. He earned his MBA in Finance from the Wharton School, University of Pennsylvania.
"Through our exhaustive search process, Jason emerged as the ideal leader to take on the role of chief financial officer," said Hoby Darling. "Jason's financial and operational leadership experience, particularly his technology and digital background, will be highly valuable to Skullcandy's ongoing transformation and future success. We were also attracted to Jason's turnaround experience, an important skill set that will be an added benefit to our current situation. Equally important, Jason is a great fit for the strong corporate culture we are developing in Park City and throughout our global organization. Jason's passion is contagious and I'm confident he is going to have an immediate and long lasting positive impact on Skullcandy as we drive towards achieving sustainable growth and improved shareholder returns."
ABOUT SKULLCANDY, INC.
Skullcandy is the original lifestyle and performance audio brand inspired by the creativity and irreverence of youth culture. Skullcandy designs, markets and distributes audio and gaming headphones and other accessory related products under the Skullcandy, Astro Gaming and 2XL by Skullcandy brands. Skullcandy was launched in 2003 and quickly became one of the world's most distinct audio brands by bringing unique technology, color, character and performance to an otherwise monochromatic space; helping to revolutionize the audio arena by introducing headphones, earbuds and other audio and wireless lifestyle products that possess unmistakable style and exceptional performance. The Company's products are sold and distributed through a variety of channels in the U.S. and approximately 80 countries worldwide. Visit skullcandy.com, or join us at facebook.com/skullcandy or on Twitter @skullcandy.
CONTACT: ICR
Brendon Frey / Joe Teklits
203-682-8200
Brendon.Frey@icrinc.com
Joseph.Teklits@icrinc.com
Source: Skullcandy, Inc.
News Provided by Acquire Media
---