Back to News
B$Z: Darn Tough Vermont Continues Record-Setting Momentum with Strong Q3 Showing
October 16, 2013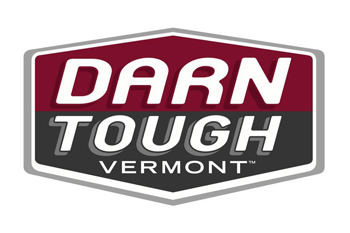 Darn Tough Vermont Continues Record-Setting Momentum with Strong Q3 Showing, 2013 Q3 Revenue Up 73% Over 2012
Press Release from Darn Tough Vermont
Northfield, VT - Darn Tough Vermont, American manufacturer of the only premium, performance socks with an unconditional lifetime guarantee, reports that Q3 2013 sales and profitability smashed the previous marks for the third quarter in its, and parent company Cabot Hosiery's, 35-year history. Year to date topline growth was up 88% versus the corresponding period in 2012, a highly successful year that itself saw revenue up 54% over 2011, while Q3 was up 73% compared to the same period last year.
"We are extremely proud to continue this level of growth in an intensely competitive category, and to do so making great socks right here in Northfield, Vermont," said Ric Cabot, presidnt and CEO of Darn TOugh Vermont. "We continue to reinvest in our company, purchasing 10 more of the latest generation seamless knitting machines in the third quarter alone, and are on track to close out 2013 with exceptional performance on both the top and bottom lines. This wouldn't be possible without the hard work of our most important asset, our people. From the manufacturing floor to the sales folks on the road, their hard work and dedication is what gives us a tremendous advantage for continued success."

A strong showing from the Run / Bike and Hike / Trek lines has fueled the company's third quarter growth, including the success of the Light Cushion socks in both. Darn Tough has expanded its Light Cushion collection, as it is now available in Run / Bike, Hike / Trek and Women's Lifestyle. As we head into the winter season the Ski / Ride collection continues to emerge as a customer favorite, highlighted by the new F5 and Edelweiss models.
For more information about Darn Tough Vermont socks, please visit www.darntough.com.
About Darn Tough Vermont
Darn Tough Vermont is an American manufacturer of premium, all-weather outdoor socks with headquarters in Northfield, Vermont, offering both Specialty and Tactical product lines. Darn Tough Vermont's Specialty line offers footwear in six active war categories: ski / ride, hike / trek, run / bike, lifestyle, hunt and kid's styles - all of which carry the industry's only unconditional lifetime guarantee. Darn Tough's product is distinguished from industry competitors by 100 percent USA manufacturing; small-needle knitting which results in more stitches per inch and exceptional durability and cushioning, True-Seamless(tm) technology; and an exclusive blend of either Coolmax or ultra-fine merino wool for comfort, fit, durability and moisture management. The company was founded by Ric Cabot in 2004, a third-generation sock maker, and operates out of Cabot Hosiery Mills. For more information, visit: www.darntough.com.
---