Back to News
EMP: Azione PR Names Sports Veteran Kaley Hoffman to Vice President Marketing and Public Relations
October 30, 2013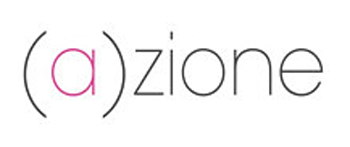 Azione PR Names Sports Veteran Kaley Hoffman to Vice President Marketing and Public Relations
Press Release from Azione PR
New York (October 30, 2013) — Azione PR, a boutique firm specializing in full-service media relations, including brand development, event production and influencer strategy, is pleased to add PR veteran Kaley Hoffman to its growing team. Hoffman comes to Azione with over 10 years of experience in sports, entertainment, brands and lifestyle PR with a specialty in personal sports publicity and integration of sports figures into mainstream lifestyle publicity and into overall brand strategies.
"I am extremely excited to join such an incredible group of PR, marketing and events professionals," said Hoffman. "Azione is a cutting edge company with unsurpassed ideas which have successfully translated into growth and success for the brands they represent. Together, I am confident we will grow and develop the sports group to what will be a competing force within the industry. I feel incredibly lucky and energized to be a new addition to their team."
Prior to joining Azione, Hoffman handled public relations efforts for top corporate and personal clients including: Audi of America; Jordan Brand (handling Derek Jeter, Ray Allen, Dwyane Wade & Chris Paul); Omega Watches; Sony; Kidrobot; American Express; Blackbook Magazine; RUSH Communications (Russell Simmons companies and personal representation); Rockport Shoes; and personal client NBA star Carmelo Anthony. Kaley led lifestyle publicity for Madison Square Garden team sports, handling all Knicks and Rangers players for two seasons, as well as driving celebrity clients into the VIP seats at Knicks and Ranger games. Most recently, Hoffman lead all the publicity efforts for CounterPoint Sports for pro-athlete clients including Henrik Lundqvist, Brad Richards, Andre Igoudala, Yasel Puig among others. Kaley is excited to be joining Azione where she can grow the sports marketing and PR efforts for the company.
Azione, which was founded in 2010 by Michele Angeloni-Pattison and Leland Drummond, specializes in a unique, take-action approach to promoting brand visibility and offers a wide scope of PR services, including brand marketing and strategy, event production, celebrity seeding and digital planning. Some clients include Volcom, Skullcandy, Stance, VonZipper, Epicuren and Soma.
Hoffman will join the New York bureau of Azione, helping to grow the sports PR, marketing and publicity efforts at the company. She will continue to work with some of her existing clients as well as integrating with Azione's current roster and expanding the global business through new and existing clients.
---