Back to News
EMP: Volcom Hires Industry Veteran Kevin Meehan as President of North America
November 1, 2013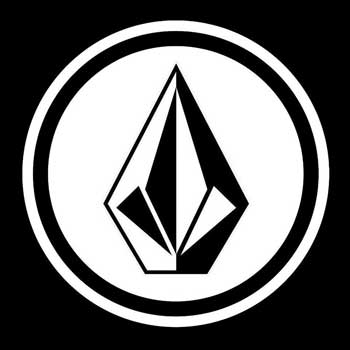 Volcom Strengthens Executive Team with Industry Veteran Kevin Meehan as President of North America
Press Release from Volcom
Costa Mesa, CA. – Volcom today announced that industry veteran Kevin Meehan has joined the company as President of North America, a newly created position. Meehan's addition completes the company's roster of senior regional leadership, which includes similar positions in Europe, Australia, Japan and Hong Kong.
"This has been an exciting year of change for Volcom," said Jason Steris, Volcom's CEO. "We have globalized all of our key functions, added top talent to our merchandising and design teams, streamlined our marketing focus, successfully delivered our first full line of footwear and, most recently, re-launched the Volcom web site. The designs from our new product teams will debut in mid-November as we launch the Fall 2014 collections.
"Adding Kevin to the team provides even more firepower to drive the brand," continued Steris. "He is a skilled and proven leader and his focus on our North American business completes our strategic plan to have dedicated senior talent devoted to maximizing the Volcom brand experience. As a successful cross-functional operations professional, Kevin will leverage his deep industry knowledge and bring a fresh perspective to our existing teams. This is yet another key investment in our long-term strategy and we are very excited to have Kevin join the Volcom family."
Meehan has more than 19 years of experience in the action sports industry and brings to Volcom broad expertise in areas such as strategic planning, organizational development, marketing and sales strategy and business development.
Most recently he was General Manager at Analog and Gravis where he managed all aspects of both brands' global businesses, including sales, design, product development, marketing, operations, supply chain and logistics. Prior to that he was with Hurley, last serving as Vice President of Marketing. He also was Vice President of Sales at Hurley where he directed the North American sales team. Prior to these operating roles, Meehan was with Action Sports Group, last serving as Group Publisher for Surfer, Surfing, Snowboarder and Skateboarder magazines. Meehan earned a bachelor of arts degree in business finance/marketing from the University of San Diego.
"I have watched Volcom thrive since its inception and have always admired the brand's unique ability to stand behind its message and culture," said Meehan. "This is an exciting opportunity for me to be a part of Volcom's continued success and, with the extensive resources provided by parent company Kering, dig into what I love doing most: managing a great brand and a passionate team, collaborating with incredible retailers, and supporting the industry that has given me so much over the years."
About Volcom, Inc.
Volcom is a modern global lifestyle brand that embodies the creative spirit of youth culture. The company was founded in 1991 on the principles of liberation, innovation and experimentation, and this is uniquely expressed in its quality clothing, footwear, accessories and related products under the Volcom brand name. For more information, please visit www.volcom.com. Volcom is part of the Kering Group, a world leader in apparel and accessories which develops an ensemble of powerful Luxury and Sport & Lifestyle brands. http://www.kering.com
---