Back to News
B$Z: Altamont Capital Partners Completes Acquisition of Mervin Manufacturing
November 7, 2013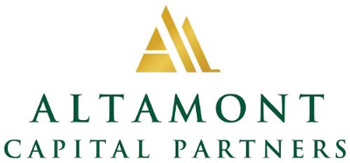 Mervin represents Altamont's Second Acquisition in the Sector Following Purchase of DAKINE
Press Release from Altamont Capital Partners
PALO ALTO, Calif. - Altamont Capital Partners (Altamont) today announced that it has acquired Mervin Manufacturing, Inc. (Mervin), designer and manufacturer of Lib-Tech, GNU, and Roxy snowboards, from Quiksilver, Inc.
Mervin is a worldwide leader in high performance snowboards with a history of technology innovation, cutting-edge team riders and high quality USA manufacturing. Mervin also designs and manufactures snowboard apparel, surfboards, skis, skateboards and snowskates.
Commenting on the deal, Randall Eason, Managing Director at Altamont said: "Mervin produces consistently superior products – and that's why Lib-Tech, GNU, and Roxy have passionate retail relationships and consumer following. We're thrilled to have the opportunity to build on that legacy in partnership with the Mervin team."
Mervin will operate as an independent, standalone company and will continue to be led by Ryan Hollis, Mike Olson and Pete Saari. Ryan Hollis, CEO of Mervin Manufacturing, commented: "We are proud of the brands we have built but are even more excited about the future growth of our business in partnership with the Altamont team."
Altamont Principal Steve Brownlie commented: "The team at Mervin lives for snowboarding, surfing, skiing and skating – it's the culture of the company to constantly think about how they could make Mervin boards even better. We have confidence in our investment because of the passion and energy the Mervin team has for their sports, their products and everything they do."
Mervin is the second acquisition in the action sports industry for Altamont this year. Earlier this summer, Altamont acquired DAKINE, a leading outdoor products company, from Billabong. Scott Olivet, former CEO of Oakley and senior executive at Nike, has joined Altamont Capital Partners as an Operating Partner and is Chairman of DAKINE. Scott will also serve as Chairman of Mervin.
About Altamont Capital Partners
Altamont Capital Partners is a private investment firm based in the San Francisco Bay Area. Altamont is focused on investing in businesses where it can partner with leading management teams to help the companies reach their full potential. The firm's principals have significant experience building business success stories across a range of industries.
About Mervin
Mervin Manufacturing home of Lib Tech, GNU, Roxy and Bent Metal is a leading designer and manufacturer of snowboarding, NASing, surfing and skateboarding products built at the world's most environMENTAL factory by people who ride them. Mervin Manufacturing was founded by snowboarders Mike Olson and Pete Saari in 1977. In an industry where virtually every other snowboard, ski, skateboard, and surfboard company has moved production to China or offshore, Mervin is the longest running and last major board building factory in the USA. Based out of Carlsborg, Washington, between the rugged Olympic and Cascade Mountain Ranges, Mervin is a direct link between riding and manufacturing. For more info: www.Mervin.com, www.Lib-Tech.com, www.GNU.com.
---