Back to News
EMP: Annelise Loevlie Steps into CEO Role at Icelantic
November 7, 2013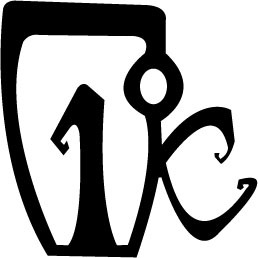 Annelise Loevlie Steps into CEO Role at Icelantic
Press Release from Icelantic Skis
Denver, CO (November 7, 2013) -- Icelantic LLC, a Denver, CO based ski company specializing in high-quality alpine skis and customer experience, announces the appointment of Annelise Loevlie as the new Chief Executive Officer. Loevlie, a long time friend and co-worker of Ben Anderson, Icelantic's Founder, has been with the company since 2005, holding virtually every position in the company from CFO to Marketing Manager to Head of International Business. Anderson, previous CEO, will now take the role of Chief Brand Officer, focusing his efforts more towards Icelantic's image, experience and product development.
On the recent organizational and responsibility shift, Founder Anderson comments, "Anne (Annelise) is one of my best friends and has been with the company in some form or another, since the beginning. She has been a major player in the brand development, message and company operations. I couldn't think of a better person to take Icelantic to the next level."
Loevlie currently serves on the Board of Directors for SIA (Snowsports Industries of America) and was on the council that recently Re-Branded the State of Colorado and is gaining recognition for Leadership and as a "Woman in Business" by several organizations in and out of the state and industry.
"I'm stoked" says Loevlie, "There is so much untapped potential with this brand, it's message and most importantly the people who are making it all happen behind the scenes. It's a big job, especially when working with friends, however there is no one else I'd rather be working with then this crew – we're all amped to do great things. Let's see if we can make something of all this 'energy'."
Icelantic, best known for their Made in Colorado, hand-made artistic skis, began making and selling skis in 2005 and has since grown its distribution to over 160 ski shops in North America and distribution in 14 countries, including a European Subsidiary in Switzerland. Focusing on the customer 'experience' through it's First Tracks community, and it's annual "Winter on the Rocks" concert, bringing the lifestyle of skiing – music, art, community together to celebrate and promote the sport and lifestyle.
Icelantic was founded on the principles of Structure and Wonder – and strives to deliver this to, and encourage their customers to seek this balance. Check out their website here: http://www.icelanticskis.com
---