Back to News
WEB: Shinko TireUSA Rolls Out Redesigned Website
November 13, 2013
Shinko TireUSA Rolls Out Redesigned Website
Press Release from Western Power Sports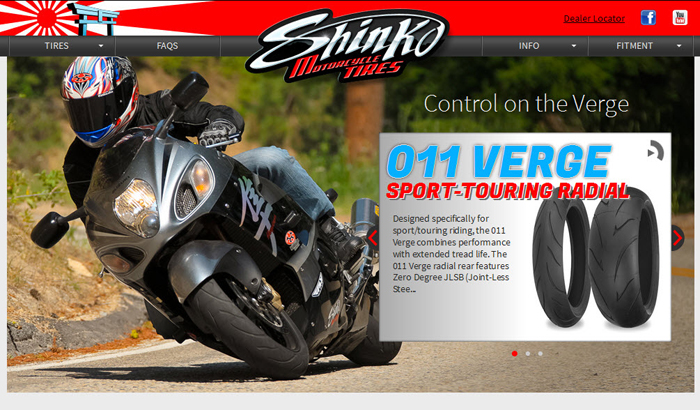 Boise, ID – November 13, 2013 – Shinko Tire USA is excited to announce the launch of an all-new, redesigned and dynamic Shinkotireusa.com website. Shinko's exciting website redesign will not only showcase its high quality and economically priced Sportbike, Cruiser, American V-twin, Scooter, Off-road, and Dual sport tires, the new version allows users access to tire fitment information and compare tire models side-by-side.
"The Shinko line of tires continues to grow in the U.S. market and the timing was right to roll out a new and improved version of the website" states Sam Tanzer, U.S. Brand Manager for Shinko Tire. "Our goal with this site is to provide easily accessible and accurate information about Shinko tires to our customers. We are really excited to be able to better showcase the Shinko Tire brand through this redesign."
The Shinko brand has quickly gained momentum in the U.S. tire market due to its reputation of quality at a great price. See what the buzz is about by visiting www.shinkotireusa.com.
About Shinko Tire
Established in 1946, the Shinko Group began as a manufacturer of bicycle tires and tubes in Osaka, Japan that today has become a burgeoning manufacturer of rubber products.With manufacturing based in South Korea and design based in Japan, the company has seamlessly combined Japanese engineering and design principles with South Korean production and quality control standards. In the United States Shinko Tires are imported by Western Power Sports (WPS) www.wps-inc.com.
---