Back to News
SNOW: Get Snow-Ready with New Resources on Snowlink.com
November 19, 2013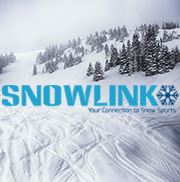 Get Snow-Ready with New Resources on Snowlink.com
Press Release from SnowSports Industries America
WASHINGTON (Nov. 19, 2013) - With the 2014 Sochi games in sight, Snowlink.com, the go-to site for all things snow, has been updated with the latest information beginner and mid-level snow enthusiasts need to plan mountain vacations, improve their skills, buy equipment and learn about latest in snow sports style. SnowSports Industries America (SIA), the snow sports industry's member-owned trade association, in collaboration with the most reputable snow sports brands, media outlets and non-profit organizations has made everything you need to know for the 13/14 season available on Snowlink.com.
"We want as many people to have the most fun on the snow as possible this year," said David Ingemie, SIA president. "Snowlink.com makes it easy to plan for beginners and those who feel like beginners to plan their next ski or snowboard day-from head-to-toe and store-to-snow."
Some of Snowlink.com's industry-inspired content for the 2013/14 winter season includes:
Gear & Styles on the Snow Brand Gallery and Brand Directory
Snowlink's most popular page now has a searchable brand gallery to easily track down what's hot on/off the slopes this season from SIA's member suppliers.
Tips from the Pros - Instructional and Safety Advice
There's no substitute for a lesson from a snow pro, but Professional Ski Instructors of America and American Association of Snowboard Instructors (PSIA-AASI) has provided some great tips anyone can use to improve their skills. Snowlink.com also has safety tips and Safety IQ test from the National Ski Patrol (NSP) to test kids' and parents' "Snow Smarts".
Top Ski and Snowboard Buyer's Guides
Snowlink.com is great for researching trends or finding the perfect skis, snowboard or snowshoes. The ski-specific guides include buyer's guides from Backcountry Magazine, Freeskier, Powder Magazine, SBC Skier Magazine, SKI, Skiing Magazine, and Ski Prophet. The compilation of guides also includes the snowshoe buyer's guide from Snowshoe Magazine. The snowboard-specific guides include Backcountry Magazine, Snowboard Magazine, Snowboard Canada Magazine and TransWorld Snowboarding.
Kids' Zone, Goggle Gap
Parents can start here for resources, websites and links to programs that get their kids excited about snow sports. Goggle Gap is a new program in the Kids' Zone that educates parents about the gap between kids' goggles and helmets and how it affects fit and performance.
Women on the Snow
Whether it's planning a girl's trip to the mountains, getting in shape for the season or seeing what the latest snow sports trends are, this section is for the girl who shreds. New for 2013/14: blog feeds from Burton Girls and SBCwomen.com.
"Skiers and riders visiting Snowlink.com will find great advice to help them enjoy a fabulous time on the snow this season," said Susan Urbanczyk, director of membership marketing and communications for the PSIA-AASI. "We're thrilled to team up with SIA to provide content which helps new and returning skiers and riders receive accessible, complete and accurate information."
SIA annually updates Snowlink.com with the support of industry experts invested in skiing, snowboarding, cross-country skiing and snowshoeing.
"There is a lot of information skiers and riders need to know in order to get off to the right start, and Snowlink.com is a great resource for folks coming into the sport," said Troy Hawks, founder of the Goggle Gap initiative.
Take advantage of the Snowlink.com resources on the website, Snowlink's Facebook page and Snowlink's Pinterest page.
SnowSports Industries America (SIA) is a non-profit member-owned trade association that works year-round with North American snow sports suppliers, retailers, reports, reps and service providers to develop products and programs that support their individual and collective business needs. With member support and industry participation, SIA annually hosts the industry's largest core winter sports trade show, the SIA Snow Show, along with the On-Snow Demo/Ski-Ride Fest and the Sourcing Snow supplier show. SIA also helps retailers and resorts connect with snow sports participants around the country through Snowlink.com. Learn more at Snowsports.org.
---