Back to News
WoodSnap Q&A with Co-Founders Ricky Anderson and Mike Lastrina
November 20, 2013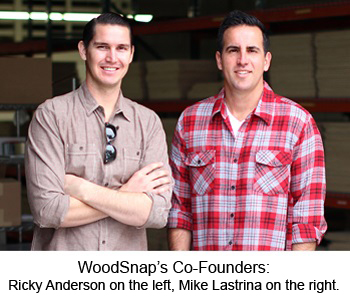 WoodSnap Q&A with Co-Founders Ricky Anderson and Mike Lastrina
WoodSnap is an innovative and young custom-order wood printing company based in Southern California that specializes in the complicated science of printing directly onto wood, using a patent-pending process which embeds ink directly into the wood (an action similar to the art of tattooing).
The company was launched in 2011 by the creative duo of Ricky Anderson and Mike Lastrina, who together boast over 15 years of professional printing experience.
We had a conversation with Mike Lastrina, Co-Founder and Director of Sales & Marketing for WoodSnap, to get the scoop on how the company was started, to find out about their services and the Roots for Trees program, and we asked him what has been the biggest challenges and rewards with starting a new company.
What was the initial inspiration for starting a wood printing company?
Ricky approached me with the idea of utilizing our combined printing skills to create a company that produced custom wood wall art. We wanted to create a new medium to capture a person's most cherished memories, as well as form a company where people genuinely love what they do. We sat down over beers and tacos and came up with a fleshed out concept and the perfect name: "WoodSnap". Immediately, we knew we were on to something huge. We trademarked the name, built a make-shift website and officially launched the business in December of 2011. With startup capital from my father, Gino Lastrina, and equipment and facility use from Ricky's family operation, Cypress Printing, we began printing on wood for customers. It didn't even take a month before word spread and we were commissioned to decorate Google's corporate offices with our wood prints! And then the flood began; online orders were pouring in from customers and companies were waiting in line for our custom projects. It has been a little over a year now and we have printed tens of thousands of WoodSnap prints for individuals and companies like Sony Pictures, Warner Bros., Google, RipCurl, Rolling Rock, Sierra Nevada Beer, Threadless.com, Patagonia, American Express, various celebrities, and many more.
What are the respective roles you and Ricky handle on a daily basis with WoodSnap?
I am the Director of Sales & Marketing and Ricky Anderson is the Creative Director. We really have a yin and yang partnership in that our strengths complement each other perfectly. My strengths are business management, sales and marketing whereas Ricky's design and creative skills are unmatched.
Who else was involved in launching WoodSnap and what does the crew currently look like?
Ricky and I are the co-founders of WoodSnap. Currently, we have 14 full-time employees. We wanted to create a culture in our company that nourishes creative input as well as a family atmosphere. From top to bottom, each employee's voice is heard and relished. We have assembled an elite group of talent that flourishes under the creative atmosphere we designed. It really is an honor to lead such an amazing group of people.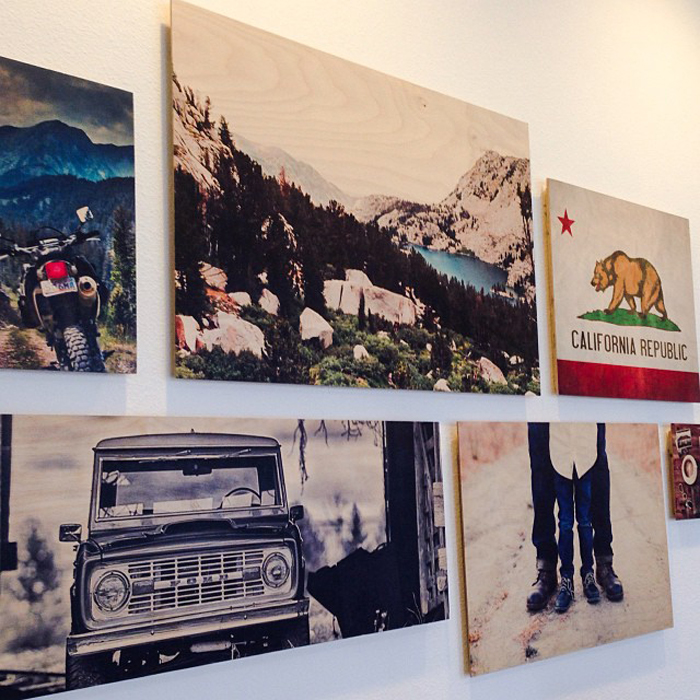 How and when did the original idea become reality and how was the patented process developed?
The ability to print on wood has been around since the beginning of time. What is so unique about WoodSnap is our printing technique. We spent 9 months developing our printing process and after many twists and turns on the learning curve, and many sleepless nights, we created a dynamic, durable product that will last for decades to come. We now use a ten-step patent pending process where we embed ink directly into the wood similar to tattooing. The printed image fuses with the natural grain of the wood and fashions an inimitable print as distinct as the wood grain itself. Our extensive treatment process actually enhances the durability of the wood, making it moisture and heat resistant. Yes, that means you can even hang em' in your bathroom without worrying about damaging the print! Most importantly, our treatment is eco-friendly! WoodSnap speaks for the trees by using only water-based, sustainable inks.
With a beautiful matte finish and no post-coat lacquer, we encourage our customers to put WoodSnap to the test by scrubbing their prints with a scouring pad and dish soap. Let's see canvas do that!
What aspects of your personal professional or educational experience have helped lead you and WoodSnap to where you are today?
Ricky Anderson is a 3rd generation printer. His grandfather Richard Anderson I started Cypress Printing (Cypress, CA) in 1970. After he retired, Ricky's father Richard Anderson II took over the business. Ricky started working at his family's print shop as a young boy and eventually was running the family operation from 2003-2012. Cypress Printing specializes in t-shirt printing and business stationary. They print for companies like Disney, Lionsgate Film, MTV, Sony Pictures and many more. He belongs to a family of entrepreneurs and believes that strong work ethic, originality, positivity and passion are the key ingredients for success.
I started and developed a lucrative apparel printing company in 2006. It was also in 2006 that Ricky and I began working together. I would run a portion of my printing jobs through Cypress Printing. Immediately, we began to cultivate a great working relationship as well as a deep friendship based on our affinity for entrepreneurial ideas. We would meet twice a week at 6 am for coffee and to discuss creative, business ideas. As many of you know, in the apparel printing world, you work with many ink colors, ink types and fabric variances. This was a great foundation to which I built my expertise of printing on. The challenges of apparel printing (harsh deadlines, competitive pricing, material variances, creative marketing strategies, etc) really helped us both develop the fortitude and "tough skin" needed to pioneer an entirely new product, new printing technique and essentially a new industry.
You pride yourself on providing a product that is a result of domestic labor and sustainable manufacturing – why?
Although WoodSnap has a staff of 14, we have helped create jobs for hundreds of people. With our high demand of Baltic Birch wood, the wood importing companies and wood cutting companies have drastically increased their labor force to accommodate for the numerous custom sizes that we stock. WoodSnap partners with the best wood working shops in Southern California for the cutting, routing and sanding of our wood prints. This also allows WoodSnap to focus on what we do best, which is customer service, sales, marketing and of course, wood printing. WoodSnap only purchases wood through FSC and CARB certified mills and to show our commitment to the environment we developed a program called, "Roots for Trees", where we plant a tree for every WoodSnap sold.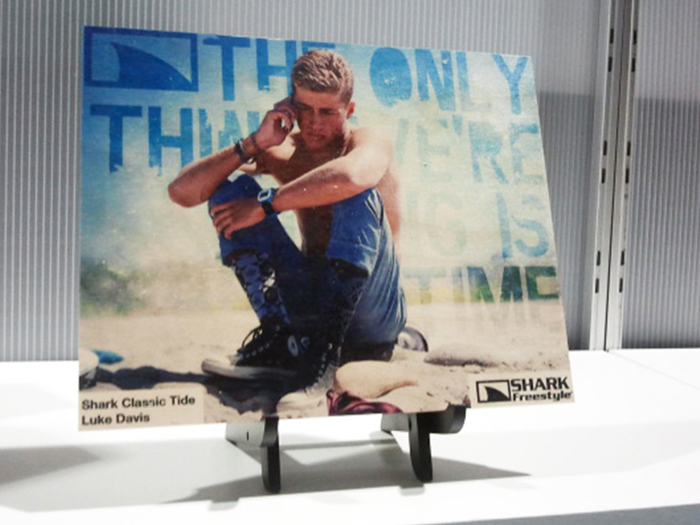 Does WoodSnap work more with individual customers looking for one-off prints or is the company servicing businesses for their commercial printing needs? Or both?
Currently there are two sides to our business. The first side is our custom one-off prints where customers can go directly to www.woodsnap.com, upload their photos, and place their orders conveniently online. Each WoodSnap wall art piece is completely hand-crafted and given individual care and attention. We hand select each piece of wood to accommodate for the type of photo or illustration being used (i.e. when printing faces, we make sure that the wood grain and natural wood blemishes do not interfere with subject). As you can imagine, printing a photo of a bride on a wood canvas needs to look flawless and we have perfected the technique! We are very proud of the feedback we've received on Facebook about how each customer's wood print has come out looking beautiful.
The second side to our business is printing custom wood projects for companies. We do a number of custom print jobs for restaurants, churches, businesses, hospitals and professional artists/photographers. WoodSnap has the capability to print wood wall art up to 4 ft x 8 ft and as small as 8" x 8" which gives each company a lot of flexibility to be as creative and inspired as they would like!
What has been the biggest challenge for you two with WoodSnap?
The most incredible thing about WoodSnap's wall art is that each piece has its own fingerprint. This uniqueness is a strength as well as a wild stallion we had to learn to tame. On each piece of wood, the wood grain and natural blemishes are never the same. Birch wood varies from tree to tree and is a natural organic product which can be very temperamental. It took 9 months of blood, sweat and tears to perfect our printing science, and we believe that our perseverance and tenacity is reflected in the product we have today. We are very proud to have perfected the science of creating a durable, vibrant, sustainable product that is enjoyed and memorable to thousands of people and businesses.
Where is there growth for the company?
In the two years that WoodSnap has been officially creating wood wall art, we have experienced exponential growth and growing pains. We have gone from a 900 sq. foot work environment in Cypress to a 10,000 sq. foot facility in Irvine, CA which we are already close to outgrowing! Fortunately, we knew early that infrastructure and systemization had to be a main focus for our growth and success. We created an efficient system for order processing which has enabled us to produce and ship WoodSnap prints within 3 business days of ordering. We are always seeking to identify "bottlenecks" and insuring that our entire staff wears multiple hats so that someone can step in and do another's job if necessary. We are focusing on building our custom one-off business, business to business, as well as penetrating the retail in-store market. Currently, WoodSnap also supplies a number of large e-commerce companies with wood prints of which their names contractually must remain confidential.
Where do you see the company in another few years?
In the upcoming years, WoodSnap wants to develop a strong international presence, we want to continue to increase sales online, as well as expanding our showcase in numerous retail stores nationwide. We also look forward to teaming up with and supporting non-profit organizations and causes to better our world. Being in the wood business we get that trees don't grow over night, and neither does change. We will continue planting the seeds of change today for a better world tomorrow.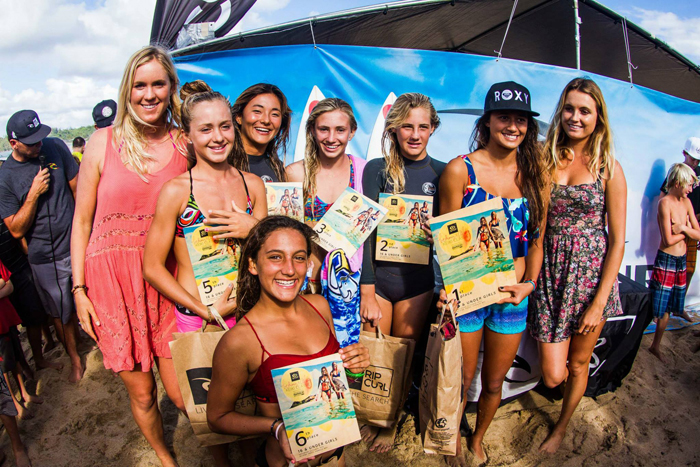 What has been the most rewarding aspect of launching and maintaining WoodSnap?
We are extremely grateful and humbled to be a part of creating an entirely new industry with tremendous success. The most rewarding aspect of WoodSnap has been providing moms, dads, wedding couples, new parents, the guy who hunted his first wild boar, grandparents, aspiring artists, photographers (the list goes on and on!) with a ONE OF A KIND wood print for them to enjoy for years to come.
For every WoodSnap sold, the company will plant a tree in its stead – how did you guys come up with the Roots for Trees program?
We have a passion for eco-friendly products and protecting our environment. Ricky, being an outdoorsman, and myself, an avid surfer, have a deep passion and sense of responsibility for our environment. Our initial concern for WoodSnap's growth was the responsibility of deforestation. But this is the best part! The birch wood we use does not deforest. The type of birch wood that we use is juvenile grown and harvested specifically for high end wood. Unlike rain forest trees and Redwood forests, where hundred year old trees are cut down and forests eradicated, the juvenile birch trees are grown and harvested much like the trees for a Christmas tree lot. WoodSnap's "Roots for Trees" came to us shortly after our involvement with American Forests, where WoodSnap plants a tree for every wood print sold.
Care to add any last words?
This journey has had many twists and turns along the way, but nothing could have prepared us for the news we found out in September of 2012. Just 9 months into launching WoodSnap, Ricky was diagnosed with a rare cancer in his leg. As a loving husband and a father of 3 young children, Ricky was understandably devastated. Starting a new business in a recovering economy, as well as, in a completely new industry was hard enough. But we were able to keep the business running at a high level by leaning on our incredible partnership and friendship. Through Ricky's intensive cancer treatment and juggling our workload and caring for our families, we learned how to shoulder each other's burdens. Through our deep faith in God and a tenacious work ethic, we were able to successfully make it through the incredibly busy holiday months. We reflect on that time in our business partnership and recognize that times like that really do make or break you. Within six months of finding out that Ricky had cancer, the treatment and surgery were successful and we are happy to report that he is cancer-free to date. Ricky and I are now gearing up for an amazing holiday season and cannot wait to see the exciting things the future holds for WoodSnap.
Our ordering process is easy. Choose your size, upload your photo from Facebook, Instagram, mobile device or computer, select cool options (personalize it, filters, touch ups, etc.) and simply checkout. Orders ship fast within 3-5 days. Sizes range from 8 inch x 8 inch to 4 foot x 8 foot. WoodSnap prints start at $31.95.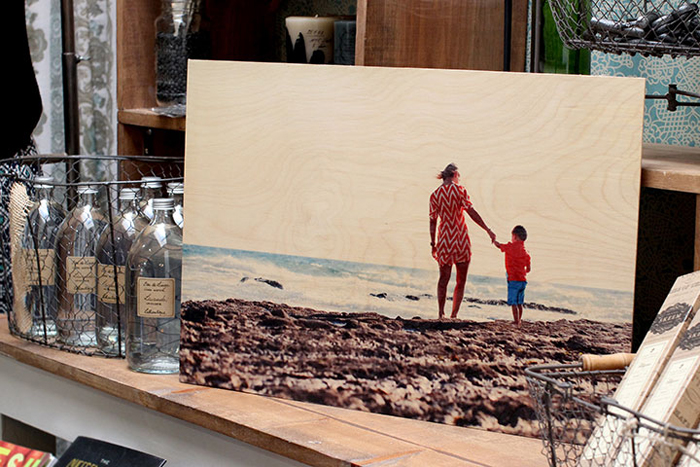 Want to design your own beautiful WoodSnap? You can create custom–sized prints or purchase a gift card for that special someone at woodsnap.com! Follow them on Facebook, Twitter and Instagram to stay up to date with all of the news and happenings at WoodSnap!
---