Back to News
SURF: ISA Announces SAO TOME and PRINCIPE as 78th Member Nation
December 5, 2013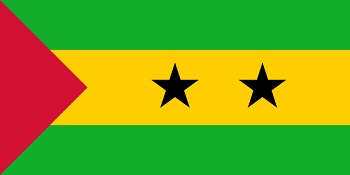 ISA Announces SÃO TOMÉ and PRÍNCIPE as 78th Member Nation
Press Release from ISA
La Jolla, California, December 5th, 2013 - The International Surfing Association (ISA) is proud to welcome São Tomé and Príncipe as its 78th member of the ISA.
São Tomé and Príncipe is a Portuguese-speaking island nation in the Gulf of Guinea, located off the western equatorial coast of Central Africa, about 250 kilometers from the northwestern coast of Gabon.
The island has several different types of waves, with most major surf breaks along its eastern coast. Surfing as a sport is fairly new to São Tomé and Príncipe, but the territory has a long record of its citizens engaging in wave riding activities. Surfer Magazine Editor Sam George hosted a trip to the island in 2000 and discovered a group of locals who had been riding hand-carved bodyboards and wooden surf boats for as long as anyone could remember. He came back to make a film about the area and its deep history of surfing six years later.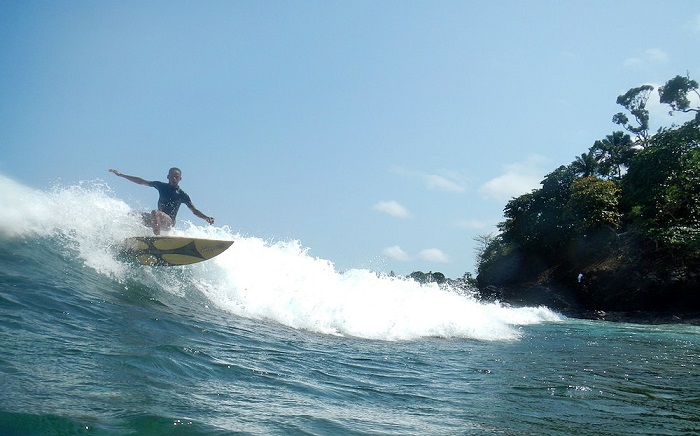 "We are incredibly excited to welcome São Tomé and Príncipe as the tenth African member nation of the ISA," said ISA President Fernando Aguerre. "Besides having deep roots in surfing culture and wave riding activities, São Tomé and Príncipe is an area with tremendous potential for surfing's growth. It's also an extremely important region in all of Africa, a continent where surfing is still in its infancy stage, but growing rapidly by the day."
This past year, São Tomé and Príncipe hosted its first National Surfing Championship, which was organized by the Canoeing and Surf Federation of São Tomé and Príncipe.
"It is with great satisfaction that I receive the news from the ISA of our membership," commented the Federation's President, João Costa Alegre, "and especially when today more than ever we must work toward improving the living conditions of our citizens. In this respect, surfing should be interpreted not only because it provides well-being, but it is also a brilliant opportunity for the government to promote its social policies."
The ISA's African Membership Development Advisor, Sean Brody, who guided the organization's leaders in the membership process, commented, "It has been stated that some of the earliest documented wave riding in history took place in São Tomé and Príncipe, but it was not until recently that a small group of local surfers got organized to form their official Surf Federation, which will create a world of opportunity for the country's growing surf community. Developing the sport of Surfing means a lot to this island nation, and we are very proud to have São Tomé and Príncipe as the newest member of the International Surfing Association."
While the water is warm year round and waves are usually prevalent, the best time of year to surf in São Tomé and Príncipe is during their dry season from May to September when swells come up from the Southern Atlantic Ocean. São Tomé and Príncipe's surfing population is growing rapidly and the nation plans to compete at the ISA World Surfing Games next year.
About the International Surfing Association
The International Surfing Association (ISA), founded in 1964, is recognized by the International Olympic Committee as the World Governing Authority for Surfing, StandUp Paddle (SUP) Racing and Surfing, Bodysurfing, Wakesurfing, and all other wave riding activities on any type of waves, and on flat water using wave riding equipment. The ISA crowned its first Men's and Women's World Champions in 1964. It crowned the first Big Wave World Champion in 1965; World Junior Champion in 1980; World Kneeboard Champions in 1982; World Longboard Surfing and World Bodyboard Champions in 1988; World Tandem Surfing Champions in 2006; World Masters Champions in 2007; World StandUp Paddle (SUP) and Paddleboard Champions in 2012; and will crown its first World Skimboard Champions in 2014.
ISA membership includes the surfing National Federations of 78 countries in five continents. It's headquartered in La Jolla, California and is presided over by Fernando Aguerre (Argentina), first elected President in 1994 in Rio de Janeiro and re-elected seven times since. The ISA's four Vice-Presidents are Alan Atkins (AUS), Karín Sierralta (PER), Debbie Beacham (USA) and Layne Beachley (AUS).
---