Back to News
SUPPORT: Surfing South Africa to Host Adapted Surfing Day on December 8th
December 6, 2013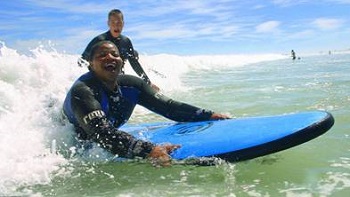 ISA Accredited Coaches And 100 Volunteers To Deliver The Thrill Of Surfing To Over 70 Disabled Individuals
Press Release from the ISA
La Jolla, California, December 6, 2013 - The International Surfing Association (ISA) is proud to announce that its member, Surfing South Africa, will be hosting Adapted Surfing Day this Sunday, December 8. Individuals who live with a variety of disabilities will be given the opportunity to experience the thrill and joy of riding a wave. Special events like this help bond the global surfing tribe for a better surfing future.
Over 70 individuals with different disabilities ranging from spinal cord injuries to intellectual disabilities and blindness have registered to participate in the third Adapted Surfing Day at Big Bay Bloubergstrand this Sunday. They will be supported by close to 100 volunteers and ten accredited ISA Surf Coaches who will make sure that each and every participant will get to enjoy the thrill of surfing.
The Adapted Surfing Day is a joint initiative between Extreme Abilities and Surfing South Africa who with the support of the Department of Sport and Recreation South Africa hope to create a unique surfing experience for individuals who live with disabilities to explore their own capabilities and experience the freedom of riding a wave.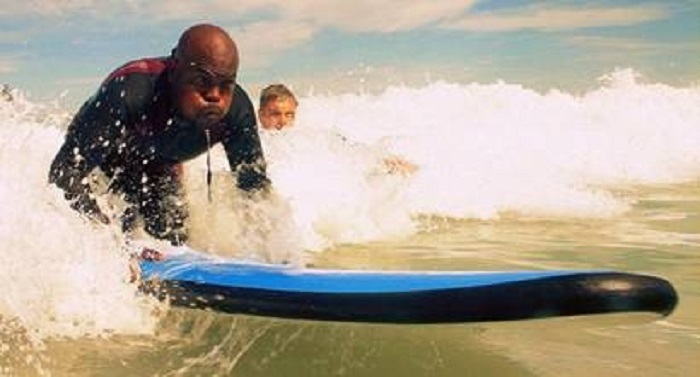 Surfboards, wetsuits, other necessary surfing equipment such as Second Skins rash gurads will be provided by Surfing South Africa and Surf Zone Surf Shop at Big Bay while participants will be supported by volunteers and coaches on the beach and in the water. Every participant will receive lunch, Powerade, a commemorative tee shirt, a Billabong cap and other items provided by sponsors and supporters of the Adapted Surfing Day
The project will get under way with registration at the Big Bay Lifesavers Clubhouse at 8am and will continue until 2pm.
Information on the Adapted Surfing Day and application forms for participants and volunteers is available on www.extremeabilities.co.za and from Surfing South Africa at surfingsouthafrica@gmail.com
If you would like to play a role at the event or support it in any way please contact Robin de Kock at Surfing South Africa at surfingsouthafrica@gmail.com or Dries Millard of Extreme Abilities at dries@extremeabilities.co.za
---