Back to News
SURF: 2013 SURFER Poll Awards Results Are In
December 9, 2013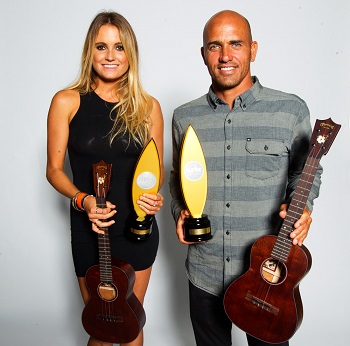 Slater Wins His 19th SURFER Poll; John Florence Dominates Movie Categories
Press Release from SURFER Magazine
NORTH SHORE, Hawaii — Tonight the 44th Annual Surfer Poll Awards at the Turtle Bay Resort on the North Shore of O'ahu gathered the best surfers, filmmakers, and surf legends under one roof to honor the best films and performances of the year, as well as the Top 10 Men and Top 5 Women of the year, as voted by the readers of SURFER Magazine.
Each year the SURFER staff pores through all of the full-length films and web shorts produced that year, narrowing down hundreds of great rides and notable cinematographic moments to just a handful of nominees. And while it's always a challenge, this year there was one surfer/co-director who dominated the movie categories: John John Florence. Not only was he voted second in the reader poll, he also took home Best Performance for his surfing in Done, Best Short for his film Begin Again and Movie of the Year for Done, both of which he co-directed with Blake Kueny.
For the Men's reader poll, it came as no surprise that once again Kelly Slater who took the No. 1 slot, making this his 19th Surfer Poll win since he first topped the list in 1993. On the women's side of the poll, it was Alana Blanchard who was voted into the top slot over current World Champion Carissa Moore (Women's No. 3) and five-time World Champion Steph Gilmore (Women's No 5). This is her first time winning the Women's No. 1 award, up from No. 2 in 2012.
Also notable this year, for the first time ever, the Worst Wipeout Award was decided by public vote at SurferPoll.com. SURFER Magazine narrowed down the most horrific wipeouts from films produced in 2013 to six nominees, thenthe public decided which one deserved the award. In the end it was Peter Craig's wipeout at Mullagmore, Ireland in Hallow Week that took home the trophy. See below for the rest of the 2013 Surfer Poll winners.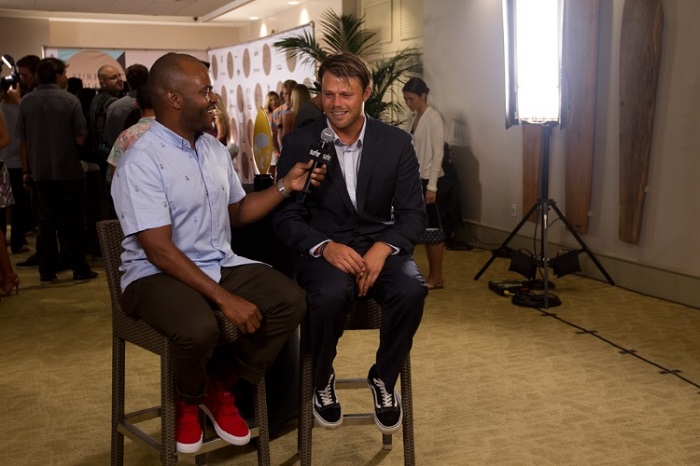 SURFER Poll Men's Top 10
1. Kelly Slater
2. John John Florence
3. Mick Fanning
4. Julian Wilson
5. Dane Reynolds
6. Jordy Smith
7. Joel Parkinson
8. Taj Burrow
9. Gabriel Medina
10. Andy Irons
SURFER Poll Women's Top 5
1. Alana Blanchard
2. Sally Fitzgibbons
3. Carissa Moore
4. Coco Ho
5. Stephanie Gilmore
A.I. Breakthrough Performer
Nat Young
Best Barrel
Didier Tinhin, from Tropically Yours
Worst Wipeout
Peter Craig, from Hallow Week
Heavy Water
Shawn Dollar
Best Documentary
Hawaiian: The Legend of Eddie Aikau, directed by Sam George
Best Short
Begin Again, directed by Blake Kueny and John John Florence
Best Performance
John John Florence in Done
Movie of the Year
Done, directed by Blake Kueny and John John Florence
Go to Surferpoll.com now to watch the full show, see galleries from the red carpet and behind the scenes, and watch clips from the best moments of the night.
The broadcast will re-air on Oceanic Time Warner Cable in Hawaii and other select markets, so check your local listings. And be sure to follow SURFER Magazine on Facebook, Twitter and Instagram for continual behind-the-scenes insight and photos from the Biggest Night in Surfing.
Special thanks to SURFER Magazine partners FIAT, GoPro, House of Marley, KRU 82 Vodka, Leatherman, Martin Guitars, Red Bull, Turtle Bay Resort, Kona Brewing Co., Oceanic Time Warner Cable and Time Warner Cable Business Class for bringing the biggest night in surfing to life.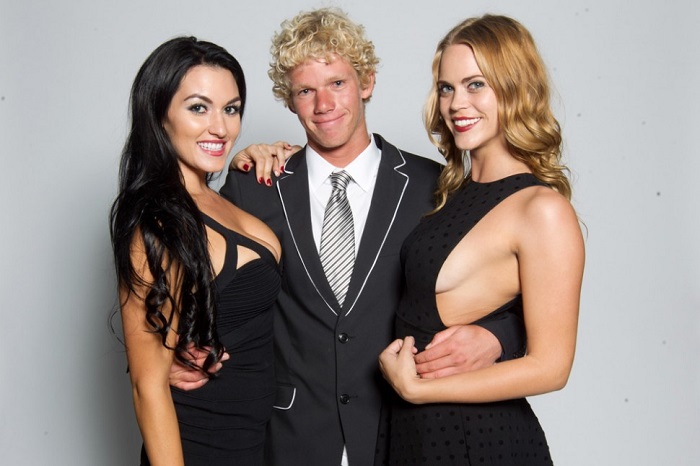 About SURFER
In 1960, SURFER Magazine began as the original. After a long history of delivering provocative and insightful editorial features, revealing interviews and award winning state-of-the-art photography, SURFER remains the authoritative voice of the surfing world and thus earned the moniker "the bible of the sport." The SURFER brand has also grown to include Surfermag.com, Fantasy Surfer, and the SURFER message boards. All of these assets combine to make the SURFER network the most current and reliable channel of information to the surf community. The magazine is published by Source Interlink'sGrindMedia, which reaches more than 22-million active sports enthusiasts through an integrated network of magazines, online properties, events and television programming. To learn more, visit surfermag.com
About GrindMedia
Source Interlink Media's GrindMedia is the world's largest action/adventure/outdoor media company, with 29 leading media assets featuring brands such as GrindTV.com, SURFER, SURFING, TransWorldSKATEboarding, Bike, POWDER, TransWorld Motocross, Snowboarder, Canoe & Kayak and more. GrindMedia reaches more than 40 million engaged consumers every month through its print, online, mobile, TV/video and events. Delivering significant reach across both action sports enthusiast and various in-market consumer audiences, GrindMedia also produces more than 40 leading events and webcasts such as Surfer Poll Awards, TransWorldSKATEboarding Awards, Powder Video Awards, Lowers Pro and EnduroCross. GrindMedia is also the exclusive action and adventure sports content provider for Yahoo! Sports. To learn more, visit grindmedia.com.
---