Back to News
EMP: Echo-Factory Hires Motorcycle Industry Account Executive
January 13, 2014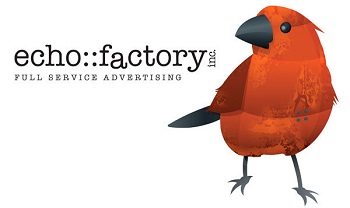 Alexander Dunstan has years of experience with international brands and motorsports.
Press Release from Echo-Factory
RANCHO CUCAMONGA, Calif. – Echo-Factory, a Southern California based advertising and marketing agency, has hired Alexander Dunstan, a leading expert in brand development, to direct high-energy promotions and marketing campaigns with a focus on motorsports, action sports, and top-name athlete management.
Dunstan has years of experience managing campaigns for global brands such as Ducati, Red Bull, Monster Energy, and Michael Jordan Motorsports along with a strong background in creative design. He will be in charge of maintaining and developing client relationships utilizing his expertise and connections with media, event promoters and athletes from coast to coast.
"Alex brings a fresh approach and specialization to the team," said Echo-Factory owner Michael Schaffer. "We were impressed with his ability to connect ideas and opportunities and build brands through creative design, promotional events and strategic partnerships."
Dunstan sees new opportunity in working with Echo-Factory, an award-winning firm that manages brand development for a variety of clients – from fashion and motorsports to education and healthcare. His focus will be on the firm's action-oriented brands including Dainese and AGV, but he will also assist in the development of traditional brands within the firm's growing portfolio.
"I'm looking forward to the opportunity to stretch into new arenas," Dunstan said. "The breadth of resources available at Echo-Factory, and the firm's 'can-do' attitude gives me the ability to integrate strategies across a variety of platforms. I'm excited to see where this takes us."
In addition to his professional skills, Dunstan is an avid motorcycle roadracer and motocross rider who when not at the computer can usually be found at the nearest racetrack. He has a Bachelor of Arts degree in graphic design from Northeastern University and originally hails from Bermuda.
ABOUT ECHO-FACTORY
Echo-Factory is an award-winning advertising agency that partners with companies to help them grow. The agency builds long-term relationships with its clients through ongoing strategy and projects, including traditional advertising, public relations, digital and inbound marketing. For more information, visit www.echo-factory.com.
---