Back to News
SUPPORT: National Beach Water Quality Program Restored
January 16, 2014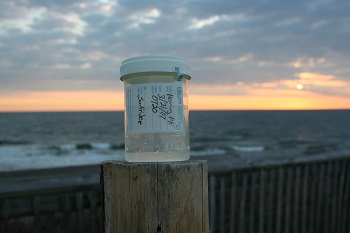 Surfrider Applauds Congress For Funding BEACH Act To Protect Our Nation's Beachgoers
Press Release from Surfrider
San Clemente, CA (January 16, 2014) - Congress has passed a federal budget that includes funding for the BEACH Act Grants program that supports beach water quality monitoring and ensures national safety standards are followed at beaches across the country.
This funding is essential to protect public health for the millions of people who visit our nation's beaches every year and the multi-billion dollar coastal economies that they support. The EPA Beach Grant program provides assistance to all coastal states to help pay for their beach water quality monitoring and public notification programs.
In 2000, when the federal BEACH Act was passed, water quality monitoring made big advancements in setting standards and funding monitoring programs to ensure the public's safety. Unfortunately, the President's budget has proposed to eliminate all federal funding for this successful and critical public health program for the last two years.
"After a long-fought effort to defend and sustain the purpose of the BEACH Act to protect the nation's coastal water quality, we are very happy to see this decision out of Capitol Hill this week," said Surfrider Foundation's Legal Director Angela Howe.
Just like health safety inspections for food, we rely on water quality monitoring and reporting to ensure that the water we recreate in is safe. In 2012, there were over 20,000 beach closures and advisories for dirty water in the U.S.
The Surfrider Foundation has been working hard to build support in Congress for the BEACH Act ever since the President first released his budget proposal to zero out funding for the program two years ago. The Foundation hopes that the President does not hesitate to sign this funding bill that both houses have finally been able to agree upon.
The Foundation is able to achieve national successes like this one because of its supporters and their donations. Please visit surfrider.org/beachact to help the Surfrider Foundation in the fight for future coastal issues across the country.
About Surfrider Foundation
The Surfrider Foundation is a non-profit grassroots organization dedicated to the protection and enjoyment of our world's oceans, waves and beaches through a powerful activist network. Founded in 1984 by a handful of visionary surfers in Malibu, California, the Surfrider Foundation now maintains over 250,000 supporters, activists and members worldwide. For more information on the Surfrider Foundation, visit www.surfrider.org.
---