Back to News
B$Z: Arbor Snowboards Announces Extended Three-Year Warranty
January 28, 2014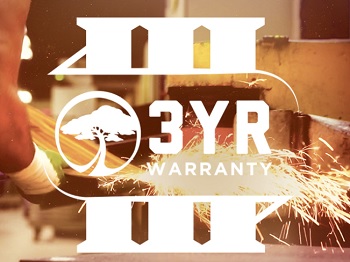 Arbor Snowboards Announces Extended Three-Year Warranty
Press Release from Marketing Farmer
Venice, CA – Arbor Snowboards is proud to announce that it will be extending its warranty to three-years starting with the 2015 line, which will be debuting at SIA later this month.
"Our new warranty coverage reflects the ongoing confidence we have in the quality, craftsmanship, and reliability of our snowboards," said Arbor co-founder, Bob Carlson. "It also addresses a growing demand for a larger commitment to durability by riders spending hard earned dollars. To achieve this level of performance, Arbor snowboards are built using one of the most complex processes in the industry, using the best materials possible."
In March of 2013, Arbor Snowboards moved production to the brand new SWS snowboard factory. After a year of building with the SWS team, Carlson is confident that, "the redesigned 2015 lineup is the most solid offering Arbor has ever released."
"One of the primary advantages we experienced at SWS is their willingness to slow down the manufacturing process in an effort to build the best snowboards possible," explains Arbor Snowboards product line manager, Matt Patti. "From the build, through pressing, and into finish, each board receives the individual attention required to maximize quality and performance."
"From the Salt Lake City Rail Gardens to Tailgate Alaska, the new boards have been tested in the most demanding conditions across all genres of snowboarding," says Arbor Snowboards marketing and team manager, Sean Black. "The positive feedback from our pro team is off the charts."
Arbor's newly extended three-year warranty is a reflection of the brand's nineteen year commitment to sustainable production using the the best shaping and material technology available. The 2015 Arbor Snowboards lineup premiers this coming week at SIA; booth 1561. "I would like to personally invite our retailers and friends to stop by and take a look at the new designs," says Carlson. "I look forward to showing you how far we've come with our doubled-laminated, fully-wrapped, select wood-core construction."
About Arbor Snowboards: Founded in 1995, Arbor is a family rooted in snowboarding and fueled by collaboration with athletes and artists who share the brand's vision for design. For more information on Arbor Snowboards visit http://www.arborcollective.com/snowboards.
For media inquiries or to schedule a meeting, please contact seanb@arborcollective.com.
---