Back to News
WEB: GrindMedia Officially Launches MtnAdvisor.com
January 29, 2014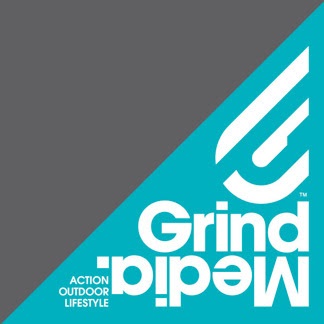 GrindMedia Officially Launches MtnAdvisor.com
Press Release from GrindMedia
SAN CLEMENTE, CA (January 29, 2014) - With the recent surge in snowfall across the country, there is no time like the present to get out and explore the mountains. GrindMedia is pleased to announce the official launch of its newest property MtnAdvisor.com. Combining adventure, travel and tourist guide, the website offers a complete utility resource for outdoor enthusiasts.
In beta testing for the past year, MtnAdvisor is the newest mountain resort resource featuring up to the hour weather and snow conditions, essential resort information and direct purchase of lift tickets for North American destinations. Additionally, the site includes proprietary content feeds for each featured resort from the most recognized media brands in the snowsports community (Powder, TransWorld Snowboarding, Snowboarder, Newschoolers.com).
"The addition of MtnAdvisor to our existing snowsports properties at GrindMedia is the perfect complement," says GrindMedia's GM of Skiing, Ashley Otte. "There are many places for consumers to find basic resort information, however we're combining over 100 years of editorial archives between the industry's leading ski and snowboard properties, creating a unique matrix for consumers with content resources found nowhere else."
"MtnAdvisor is the common ground where participants of all ability and experience levels can go to find the information they need to make an educated decision on where to spend their time this winter," adds Editor, Derek Taylor.
MtnAdvisor.com covers more than 450 mountain resorts across North America. Visit today to start your next adventure.
About Grind Media
Source Interlink Media's GrindMedia is the world's largest action/adventure/outdoor media company, with 29 leading media assets featuring brands such as GrindTV.com, SURFER, SURFING, TransWorld SKATEboarding, Bike, POWDER, TransWorld Motocross, Snowboarder, Canoe & Kayak and more. GrindMedia reaches more than 40 million engaged consumers every month through its print, online, mobile, TV/video and events. Delivering significant reach across both action sports enthusiast and various in-market consumer audiences, GrindMedia also produces more than 40 leading events and webcasts such as Surfer Poll Awards, TransWorld SKATEboarding Awards, Powder Awards, Lowers Pro and EnduroCross. GrindMedia is also the exclusive action and adventure sports content provider for Yahoo! Sports. To learn more, visit grindmedia.com.
About Source Interlink Media, LLC
Source Interlink Media, LLC, a subsidiary of Source Interlink Companies, Inc. is the premier source of special interest media in the United States. With more than 70 targeted publications, 90 websites, 800 branded products, 65+events, and TV and radio programs, SIM is the largest provider of content to enthusiast communities interested in automotive, action sports, marine and other niche activities. The division's strategy is to wholly focus on targeted audiences by leveraging and expanding upon its core market-leading brands through a multiplatform media approach.
Media Contact:
Kate Gaeir
Public Relations
(206) 334-0863
powder@powder.com

---