Back to News
Hydroflex Q&A with CEO Rich Ciesco
February 5, 2014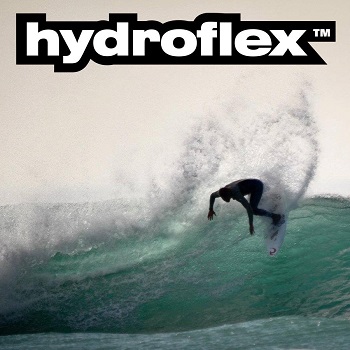 Hydroflex Q&A with CEO Rich Ciesco
Hydroflex Technology was founded as a high performance custom surfboard manufacturer in 2003 by Rouven "Bufo" Brauers in his parent's barn in Germany.
Now, the company is based in Southern California and all boards are produced right here in the United States using the company's patented 3D lamination technology. This allows the company to create boards that are both lighter and stronger than most standard boards available on the market today.
And, just last year - nearly a decade after Hydroflex was launched - the company decided to expand into the skateboard market and recently launched a crowd-funded campaign on Kickstarter for hi-tech skateboards that are light, strong and waterproof.
"In the past 10 years, we have continued to improve our technology and processes, and have been bringing superior products to the consumers and athletes," said Hydroflex CEO Rich Ciesco. "Our goal as a company is to be the leader in board sports for high performance and to innovate."
We interviewed Rich Ciesco, CEO of Hydroflex, to get the scoop on the company's successful Kickstarter campaign for Hydroflex skateboards. We also asked him about the future of Hydroflex Technologies, and much more!
3 Dimensional Glassing Explained from Hydroflex Surfboards on Vimeo.
Congratulations on the success of the crowd-funding campaign to launch the Hydroflex Hi-Tech Composite Skateboards. Can you share where you're at with skateboard production?
We are currently in the process of setting up our factory in Oceanside, Ca. This type of things always takes longer than you hope, but we are getting close to start pumping out boards. We will be making 100% of the skateboards at our factory in Southern California, the same place where we make all our surfboards.
When was the decision made to use Kickstarter?
We made the decision early into the project development. We could have gone the traditional route of plugging this new product line into our current distribution channels, but we felt that by using Kickstarter for the launch it would help with a few key points, cash flow and media attention.
Setting up a new production line is expensive. In order to raise some of the capital to do it, Kickstarter was perfect because we could get the cash upfront from supporters and use it to build molds, tools and buy raw materials to make the first run of boards.
A successful kickstarter campaign can bring a lot of media attention from various channels, some of which you have never worked with before. This helps build new relationships that you can continue to work with even after the kickstarter campaign is finished. We have around 80 articles or blogs written about us around the world in the 30 days we ran the campaign. It really helped get your name out there.
Kickstarter was the best decision for us to launch this new line of skateboards. It affects the long-term success of this new line in a positive way.
What was the company's reaction to the overwhelming positive response to the campaign?
We were stoked for sure. We knew the response would be positive but it was beyond our expectation. Tons of distributors and retails shops have reached out to us. Companies in other industries contacted us and wanted to see if we can make their product using the same concept. This we really didn't expect.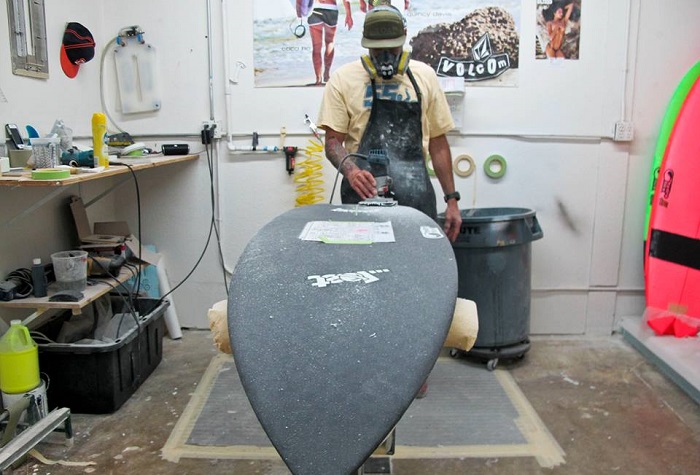 Has that translated into increased orders for surfboards?
Yes, we saw an increase of surfboard sales from the kickstarter campaign, another benefit of launching a product in this way.
Can you speak on forming relationships with industry leading brands like Lost Surfboards, Surf Prescriptions, and more?
For us, we know our partnerships with the top surfboard brands in the industry are key to our success. Launching a new surfboard technology is a lot easier when you have the support of guys who have already proven themselves in this industry and have loyal followers. We believed from the beginning we had a superior product and knew that if we could build a great partnership with them, the company would grow. We are stoked to keep this going.
How has the company evolved since being founded 10 years ago?
The company was founded by Rouven "Bufo" Brauers in his parent's barn in northern Germany, and is now based out of southern California. In the past 10 years, we have continued to improve our technology and processes, and have been bringing superior products to the consumers and athletes.

Have there been any challenges along the way?
Absolutely, there are a lot of challenges we have encountered and more on the way. It's part of building a great business.
What's new and exciting from Hydroflex for 2014?
We have two new projects we are working on now that will launch in 2014.
Are there any new technologies in the works?
Yeah, our goal is to continually push the limits and challenge the status quo of. We do this through R-N-D, observing nature and looking at other industries to see what they are doing. At the base we are in the composites industry, which is massive. Surfboards and even skateboards haven't changed much in the last 30 years, but the composite industry has. We pay attention to what others industries (aerospace, auto and defense) are doing and adapt it to what we do.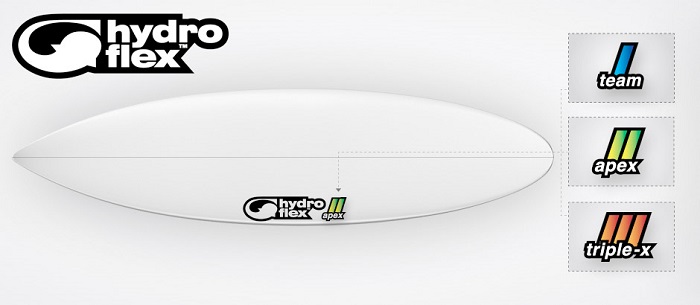 Where is there room for growth?
There is always room for growth. For us we are barely scratching the surface in both the surf and skate industries. We are still a young company and our market share is small. Our goal is to focus on the USA and Japanese market for 2014. These are the two regions we do the majority of our business and we are still in a small percentage of retailers in for both.
Where do you see Hydroflex 10 years from now?
Our goal as a company is to be the leader in board sports for high performance and to innovate. We are a group of surfers and skaters that are passionate about building the best boards for our consumers. We take more of a scientific approach into what we do rather than looking at what the industry is currently doing.
What have been the rewards for you as CEO?
I truly enjoy going to work every day and working with our partners and the team we have. Everyone at the company works hard and takes pride in what we are doing. It's exciting to see the company grow and I think everyone is seeing this and is growing with it. We have learned a lot over the past few years and continue to learn and adapt every day. As a small company this is critical to survival because the markets change so quickly.To see the company and team growing together is really rewarding to me.
Any last words?
Just that when I first started with the company I was told over and over again "but this isn't how it works in this industry." If I had a dollar for every time I heard that I would have already retired. My response was always well just because this is how an industry does something doesn't mean its correct or the only way to do it. So always question and think about how things are done and how they might be able to be done differently.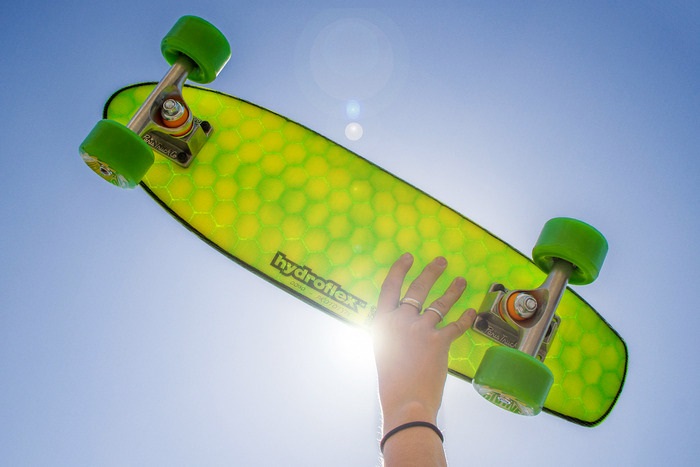 Click here to learn more about Hydroflex Technology. And be sure to check them out on Facebook, Twitter and Instagram!
---