Back to News
SURF: ISA Celebrates US Olympian Julia Mancuso's Surfing in Sochi
February 21, 2014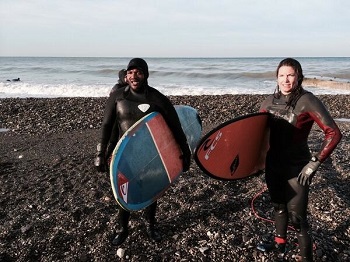 ISA Celebrates US Olympian Julia Mancuso's Surfing in Sochi
Mancuso took advantage of the opportunity after her competitions in Sochi to take to the waves of the Black Sea with the renowned action sports analyst from NBC Sports, Sal Masekela.
Press Release from ISA
Legendary U.S. Olympic Skier Julia Mancuso demonstrated the true universality of surfing by spending a day riding the waves in Sochi, Russia following her stunning bronze medal performance at the Olympic Winter Games.
"We always knew there was something extra special about Julia," commented ISA President, Fernando Aguerre, "and now in addition to all her Olympic and World skiing titles we are happy to celebrate her as a member of our global surfing family, able to express her talents also on the waves."
Mancuso took advantage of the opportunity after her competitions in Sochi to take to the waves of the Black Sea with the renowned action sports analyst from NBC Sports, Sal Masekela.
Aguerre, who was also in Sochi for the first week of the Olympic Winter Games, went on to say, "Julia's surfing experience is a further validation of the mainstream value of action sports within the Olympic context. That such a decorated Olympian would feel at ease in the snow and the waves is also testament to the universal appeal of our sport."
During his time in Sochi, Aguerre took advantage of the opportunity to meet with numerous Olympic leaders, including the President of the International Olympic Committee, Thomas Bach, and to promote the values, youthful appeal and accessibility of surfing.
"We are passionate about the Olympic Movement and committed to making a real and lasting contribution in the future. I wanted President Bach to know that he has all my support in his Agenda 2020 and that he can count on all my experience, especially in action sports," Aguerre said.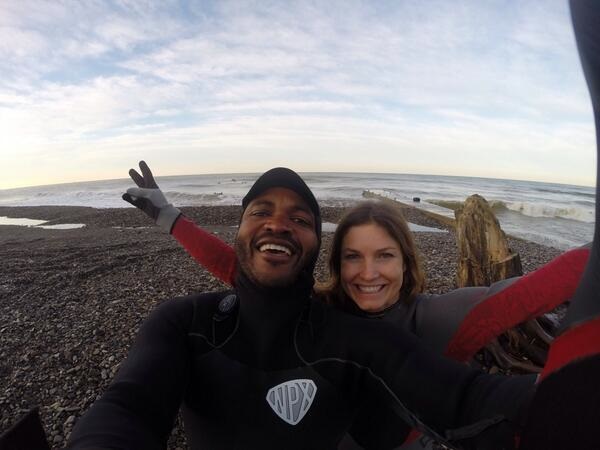 Following her stunning Bronze Medal Performance at the Winter Olympic Games, U.S. Olympic Skier Julia Mancuso took advantage of the opportunity after her competitions in Sochi to take to the waves of the Black Sea with the renowned action sports analyst from NBC Sports, Sal Masekela. Photo: @salmasekela
---