Back to News
B$Z: AGENDA Returns to Las Vegas
February 28, 2014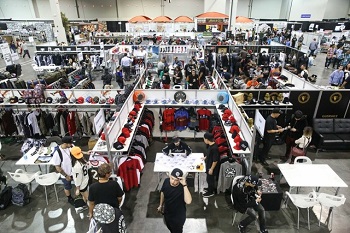 AGENDA Returns to Las Vegas
Taking Over The Trade Show Market
Press Release from Agenda
LAS VEGAS – AGENDA, the leading forum for action sports, surf, streetwear, lifestyle and footwear industries, headed to Sin City for the second consecutive year, taking over the Sands Expo in The Venetian/Palazzo Hotel. Following the success of AGENDA's Long Beach and New York last month, the Vegas show continued the momentum with an over 22% growth in retailer attendance.
AGENDA Vegas expands its lifestyle categories towelcome the introduction of the WOODS and AGENDA WMNS."It was great to see a balance of brands unite at this seasons' AGENDA, buyers seemed very comfortable writing orders within the diverse group of brands," downloaded Justin Heit, Creative Director of RAEN Optics.Susan Boyle, owner of one of New York City's best and most beloved sneaker and streetwear stores Rime, affirms AGENDA's reach by saying, "Rime had so many great meetings there that are leading to some amazing projects…it gives us great opportunity to see the lines as well as sitting with upper management to discuss everything about our business."
Supporting the new show expansions was AGENDA's curated peripheral activations aimed at rounding out the show categories.The most talked about show activations included the Reebok Retro Barbershop, Hypebeast's Photo Gallery, GPen's Mini Golf Course, and as well as Flex Fit Basecamp installation.Continuing in true AGENDA fashion, AGENDA Vegas continues to capture the attention of the music industry's heavies and up-and-coming talentranging from Grammy Award-winning hip hop artist and producer, Swizz Beats, along with DJ Drama, Rick Ross, Cam'ron, French Montana,Travi$ Scott, Kid Ink and other special musical talent. AGENDA attendees were treated to live impromptu performances, while watching their favorites getting fresh cuts at the Reebok Classic Retro Shop.
"Last year's inaugural launch surpassed our expectations. We came back to bring the AGENDA experience to Vegas for a second year, and couldn't be more excited about it," explains Aaron Levant, AGENDA founder. "Many of the brands were unsatisfied with the existing Vegas show format. After entering Vegas last August, we have received overwhelmingly positive feedback from both retailers and brands. Returning to Las Vegas was a no brainer."
AGENDA continues to captureand curate the authentic youth lifestyle, streetwear and footwear categories,welcoming new brand additions to the landscape such as New Balance, Beats by Dre and Reebok, creating an overall more diverse brand offering.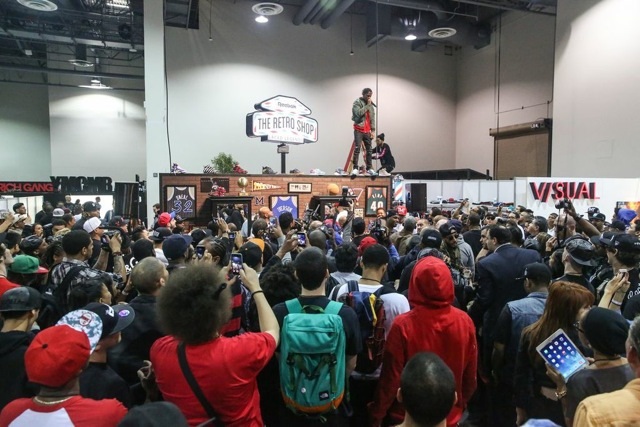 The next AGENDA show will take place on July 10th- 11that the Long Beach Convention Center.
For additional information visit: http://agendashow.com
About AGENDA
The AGENDA Trade Show is a forum for the most inspired in the streetwear and action sports industries to unite. Lines speak for themselves and buyers are not intimidated by the usual overwhelming tradeshow experience. From the garage-run lines on the verge of explosion, to the well-established elite, AGENDA caters to the needs of buyers and brands that exist on a higher level of design and aesthetic. With a strong emphasis in style, art, music and culture, the AGENDA experience is as much a lesson as it is a tool.
About Reed Exhibitions:
Reed Exhibitions is the world's leading event organizer, with over 460 events in 36 countries. In 2011 Reed brought together over six million active event participants from around the world, generating billions of dollars in business. Today Reed events are held throughout the Americas, Europe, the Middle East and Asia Pacific, and are organized by 34 fully staffed offices. Reed organizes a wide range of events, including trade and consumer exhibitions, conferences and meetings. Its portfolio of over 460 events serves 44 industry sectors.
---