Back to News
Howler Bros Q&A with co-founder and Designer Chase Heard
March 5, 2014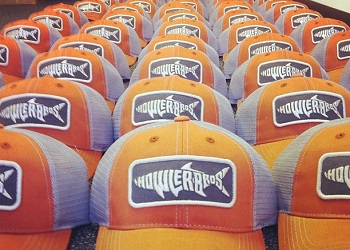 Howler Bros Q&A with co-founder and Designer Chase Heard
Howler Brothers is an Austin, Texas-based apparel, accessories and gear brand that was founded in 2010 by Chase Heard and Andy Stepanian, who met while at college in Virginia. Designed with the outdoor-inclined in mind, Howler Brothers' product line draws inspiration from the cofounders' passions, which include surfing, camping, hiking, fly fishing, geography, water, fashion, art, and other similar pursuits.
Not suprisingly, Howler Bros has expanded it's original product line since launching three years ago while the brand continues to craft small-batch, limited-run and high-quality goods, and now produces men's and women's apparel, belts, skateboards, surf wax, handplanes, paddles and more!
"We have ambitious growth plans for the brand," said Chase Heard, Co-Founder and Designer at Howler Bros. "But we are focused on maintaining the identity of the brand above all else."
We interviewed Chase Heard to get the scoop on how he got inspired to launch Howler Brothers as a costal living clothing line with fellow East Coaster, Andy Stepanian.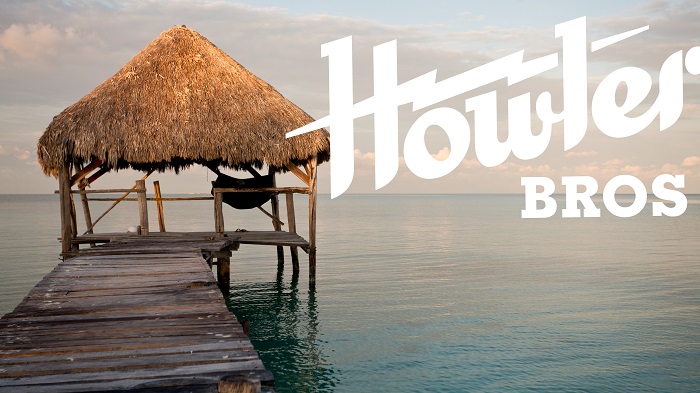 When was Howler Brothers started? What was the initial inspiration in launching an apparel company?
The concept of Howler Bros. started back as early as 2008. The catalyst for the idea was some of the artwork I had been working on at the time and the ambition to create a brand around the lifestyle that we love- surfing, fishing, travel and the good things that come with those pursuits. We set out to make gear that reflected this culture, taking cues from surfing and art, but that also performed in the harshest conditions. We faced a steep learning curve in terms of manufacturing top quality gear and did not want to launch the brand until we were satisfied that the product reflected our vision. It was another 2 or 3 years after conception to get the whole line launched and rolling, but we were glad we did it right from the start. The reception so far has been overwhelming.
Who is your target market?
Most of our gear is for people who spend a lot of time in and around the water who want gear that performs well and looks good in a variety of settings - from the lineup or the boat to the bar afterwards. We have had a great response in the specialty outdoor and fly fishing markets so far and we are continuing to expand our retail presence.
What has the respective reaction been from action sports and outdoor consumers since launch?
It has been exciting seeing the response from our customers across the board. We had an immediate response from fly fishing and outdoor consumers and we are seeing the action sports community getting on board as well as the word is spreading.
What are the pros and cons of being based in Austin, Texas?
We get asked this from time to time and it's definitely something that sets us apart. Generally though, people recognize Austin as a sort of creative Mecca and understand why we're here. Being in Austin gives us a really diverse palate to pull from - everything from music to street art to cowboy stuff. These things tend to resonate well in surf communities and mountain towns and, hopefully, give our gear a unique look and feel.
Plus, since we don't have waves or mountains in our backyard, we get to embrace the idea of the entire mission and everything that goes along with it - whether it's hopping a plane heading to Central America or driving a few hours to the Texas coast. The bonds created during the totality of the adventure are really what Howler is all about.
Where do you see room for growth with Howler Brothers? Are there plans to expand particular product lines or introduce new categories? Are the plans to introduce the brand to new stockists in new markets?
We are definitely expanding our retail presence and growing our product offering. Things have been picking up for us in the surf and specialty outdoor market and we are excited to continue taking things in that direction. It's been fun to see the retail side of the business growing as the brand gets more exposure and people start to recognize the brand.
What are some of the most popular items from the Howler Brothers catalog?
All of our woven shirts do well for us, with the Pescador Shirt being the best seller last year. Our shorts collection is growing and the Horizon Hybrid shorts have been a favorite among our customers. Other popular items are our limited release artist collaborations, like our handmade hammered steel belt buckles and our ceramic whiskey cup sets.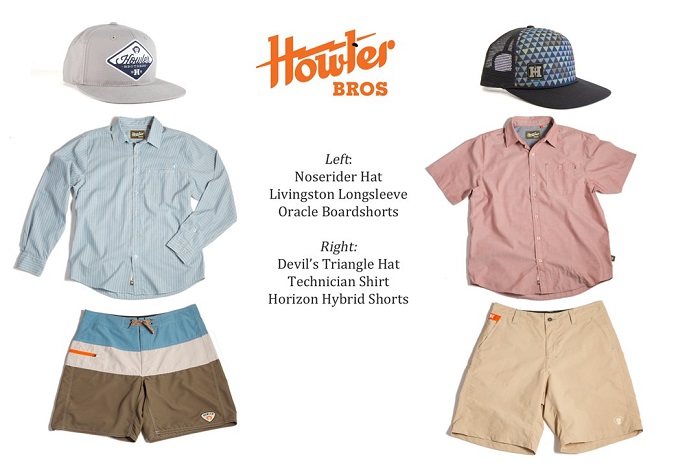 What has been the biggest challenge in launching Howler Brothers?
I think the biggest challenge has been getting the word out to a wider customer base. We spent a lot of time developing our products, and while challenging at times things have gone pretty smoothly on that front. We hear lots of positive run from our current customers, but most people have yet to encounter the brand in this competitive market.
Who else is involved with operating and managing Howler Brothers?
We have two other partners - our CFO Mason Brent and our CMO Rick Wittenbraker. We also have an awesome in house team consisting of a graphic designer, fulfillment manager, and administrative and warehouse staff.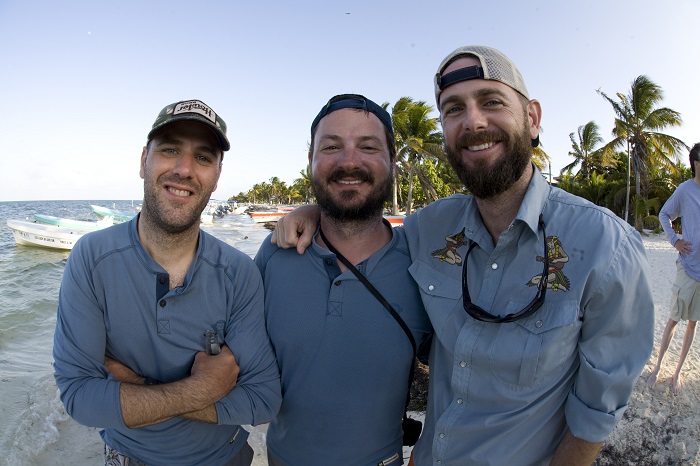 l-r: Andy Stepanian, Director Mason Brent, Chase Heard.
Where do you see the company in another three years?
With all of the growth we have had these first three years, it's hard to say where things will be three years from now. But I see us continuing to grow the product line, particularly on the women's side of things, and opening a few Howler retail outlets in specific markets.
What has been the biggest reward in launching Howler Brothers?
I think the reception and enthusiasm we hear from our customers has been the most rewarding aspect. When you create something like this you have no idea how it will be received. To see so many folks associating with the brand and our products has been fantastic. We put a lot of work into developing high quality products and it has been rewarding seeing our customers put them to the test and giving their stamp of approval.
Can you share any advice with anyone looking to make a career in doing something they love?
Starting Howler Brothers has been the most rewarding experience I have had to date, but it has been harrowing at times. Make sure you have an appetite for risk and be ready to adapt since things are constantly in flux. Other than that I would say to go out and give it a shot. No amount of research can educate you as much as diving in and learning as you go.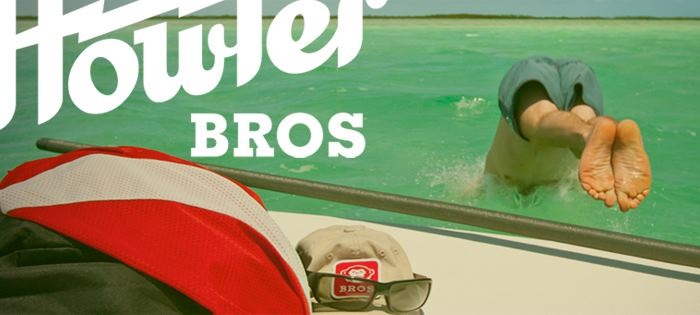 Heed the Call. "There's much more to come." For more info about Howler Bros, visit: HowlerBros.com. And visit them on Facebook, Twitter and Instagram!
---