Back to News
APP: Arnette Eyewear Launches "Action 360™" Mobile App for Apple Devices
March 5, 2014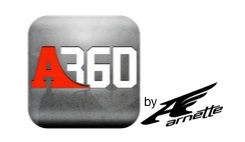 Arnette Eyewear Launches "Action 360™" Mobile App for Apple Devices
Providing Easy Access to Action Sports Social Media
Press Release from Azione PR
Encinitas, CA (March 5, 2014) - Fans of action sports can now ride the wave into the future as they follow their favorite athletes across the Internet. Arnette, the creators of stylish sunglasses, prescription eyewear, snow and MX goggles that fuse exceptional design with bold attitude, invites fans to get in on the action and share the social media feeds of all of their favorite Action Sports Icons.
"The Action 360 Mobile App is a must-have for action sports enthusiasts," says Joe Freitag, Global Brand Director for Arnette. "Whether you want to know what mountains pro-snowboarder Todd Richards is raving about on Facebook, vídeo that top Motocross rider Robbie Maddison shares on Instagram, or what skateboard legend Pat Duffy is tweeting about, all of that information and so much more is easily accessible with Action 360."
Providing a simple way to view and share all of the social media activity of top Action Sports icons and exciting events, the Action 360 App allows fans to scroll through the categories of Skateboarding, Surfing, Snowboarding, BMX, Wakeboarding, Skiing and Motocross to find their favorite athletes and personalities to see what they are talking about and sharing on Twitter, Facebook, Instagram, Vimeo, Tumblr and You Tube.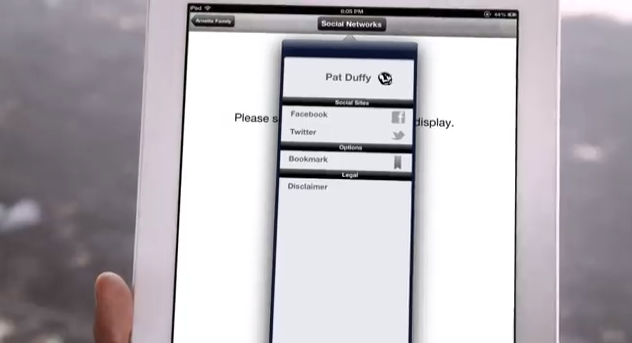 Featuring an easy-to-use interface, Action 360™ takes social networking to a whole new level. With Action 360™, users can:
· Bookmark their favorite profiles for quick access
· View the App on their iPad in both Portrait and Landscape orientation
· Follow, like or engage easily with their favorite social networks for each given profile
· Share, tweet, post, text or email friends from each of the profile views
· Review all of their previously viewed athlete profiles with a shortcut to jump straight to the profile, providing history functionality
· Optimized for iOS 7 iPhone, iPad and iPod Touch devices
Finding social profiles has never been simpler on your iPad, iPhone or iPod Touch! And, as the landscape of athletes changes, so will the App. Action 360™ will be adding new categories and new personalities all of the time – staying up to date with all of the current, and upcoming Action Sports personalities.
To download the app through iTunes visit: https://itunes.apple.com/us/app/action-360/id702817810?ls=1&mt=8
Intro Video: http://youtu.be/k0s6uWhJZUQ
ABOUT ARNETTE
Arnette came to life in 1992 in an Orange County garage. Guided by the principle that doing things your way, is the only right way, Arnette sunglasses quickly became the de facto badge for a new generation. Twenty years later, Arnette shades and goggles are found on an eclectic group of personalities from the surf, skate, snow, bmx moto, wake and music communities worldwide. Arnette's ambassadors represent the soul of their chosen profession. They are driven, never following the pack and above all, having fun as they do it.
Arnette, Action 360 are trademarks of Arnette. Other company and product names may be trademarks of their respective owners.
---