Back to News
EMP: ...LOST Enterprises Hires Dave Rosenberger as EVP of Sales, Marketing and Operations
March 11, 2014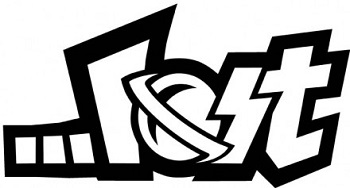 ...LOST Enterprises Hires Dave Rosenberger as EVP of Sales, Marketing and Operations
Rosenberger, who was recently the VP of Sales for Quiksilver Young Men's and Quiksilver and Roxy winter sports, brings with him a solid sales background and important retailer relationships.
Press Release from ...LOST
Irvine, Calif. – ...LOST, the Southern California-based surfboard and apparel company, is excited to announce Dave Rosenberger has joined the team as EVP of Sales, Marketing and Operations for its domestic, Canadian and Central American operations.
"I see …LOST as probably the most authentic, complete, long standing, relevant surf brand in the current market. From the heritage, progressiveness and craftsmanship of the boards to the solid clothing collection, accessories and skateboards, …LOST is what most brands wish they could be," said Rosenberger. "My intention is to keep the brand moving steadily forward and to help Joel, Matt, Mike and their team to navigate and build the business on the solid base it has."
Rosenberger, who was recently the VP of Sales for Quiksilver Young Men's and Quiksilver and Roxy winter sports, brings with him a solid sales background and important retailer relationships. He will continue to expand the …LOST brand on a national and international level, helping support the current executive and sales team.
"We are excited to bring on Dave and his experience to our team," said …LOST CEO Joel Cooper. "He is an outstanding fit for …LOST and we are eager to see what 2014 has in store for us with him onboard."
For more information visit www.lostenterprises.com.
ABOUT ...LOST ENTERPRISES:
Lost began in 1985 when Matt Biolos and a bunch of school friends were into snowboarding at Mt. Baldy, skateboarding at the Pipeline in Upland, and surfing in Dana Point. They were "team lost". Thus the name ...LOST scribbled on books, t-shirts, benches, tables and eventually clothing. Matt's friends had been telling him for years to put the word Lost and his art on tees and try to sell them. By 1992, Matt began putting his art on T-Shirts with a ...LOST logo. His roommate Mike Reola, a recent business school graduate, helped him handle the business side of things and they both worked on developing a plan to slowly grow and market the company with little or no money. Matt Biolos and Mike Reola, while running the company with partner Joel Cooper, continue to oversee every aspect of the business. Lost is one of the last privately owned and controlled surf and skate brands.
---