Back to News
Rick Wittenbraker, Howler Brothers CMO
March 21, 2014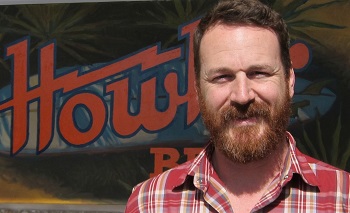 Rick Wittenbraker, Chief Marketing Officer at Howler Brothers
Howler Bros, based in Austin, Texas, recently hired industry veteran and brand board advisor Rick Wittenbraker as Chief Marketing Officer. Rick will focus on all facets of marketing for Howler Bros and seems genuinely excited to be working with a brand whose product draws inspiration from passionate lifestyle activities like surfing, camping, hiking, fly fishing, geography, water, fashion, art, and other similar pursuits.
"First and foremost—as a surfer, fisherman, and traveler—I'm a fan of the brand," said Rick Wittenbraker, Howler Bros CMO. "I love the style, design, and aesthetics, and I'm excited to work with a passion-driven company that makes superior products."
We interviewed Rick on the back of the announcement of his appointment as CMO of Howler Bros to find out how he is settling into his new role and to learn what he plans to bring to the table from his previous role at Yeti Coolers. We also asked him about his approach to marketing and much more - check it out!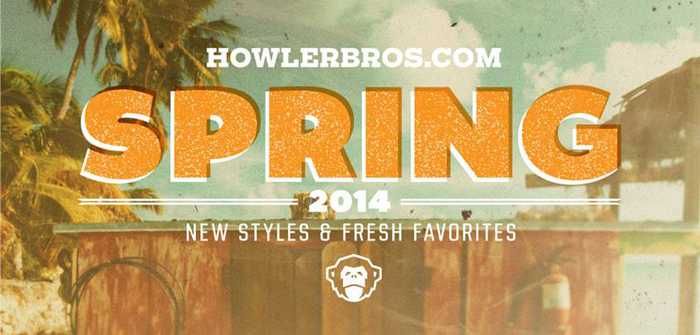 What interested you most about Howler Bros that made you want to join the team?
First and foremost, I am a huge fan of Howler Brothers. Since the first line was launched, I have been a staunch supporter of the products and the brand. A mutual friend first introduced me to Chase, and we hit it off from the start. Over the past three years we have become great friends, and I got to know Andy and Mason pretty well, too. Last May I accompanied them on the first Howler Pilgrimage to fish for permit in the Yucatan. After that, I knew it would be a great fit.
What was your role at Yeti and how will your new role as CMO compare?
For the first 2 years, YETI was actually a client. I came to know the founders and realized there were a number of things I could help them out with on the marketing front. The business grew like a rocket, and eventually they asked me to come in-house and be their first VP of Marketing.
There are definitely some similarities from the time I started working with YETI to my new role at Howler. They are both incredible products, have dedicated customer bases, and are poised for substantial growth. Howler Bros being a lifestyle apparel brand, we are constantly pushing the limits and keeping things interesting. As a marketer, there is a lot more competition, but also a much greater opportunity to connect with our audience around the activities they are already passionate about.
What transferable skills did you develop during your time at Yeti?
Functionally, a lot of things will be the same from social media and advertising, to strategic partnerships and content generation. Continuing to grow the Howler brand and getting people excited to be a part of the Brotherhood. It is still marketing, but at Howler we have an incredible story to tell. I am very excited about applying much of what I learned at YETI to our efforts here. With such an incredible and original product line, my job becomes a lot more straightforward.
When/how did the transition from Yeti to Howler first come up?
It's funny because Chase and I started talking about this shortly after we met. Many months later and after many rounds of meeting for beers, it is incredible to me that I am actually given this opportunity. I feel like Ronnie Wood being asked to join the Rolling Stones! I couldn't be more excited.
What is your approach to marketing?
I am not a "trained" marketer. I didn't study it in college or work my way up through an established marketing organization. As such, for me it is way more about figuring out the best way to connect with people and making them a part of the journey. It is all about listening to your audience, tapping into the things they are passionate about, and building a tribe. And being really scrappy and entrepreneurial along the way.
Why do you feel you're the right person for the position?
I could come up with a number of things, but Chase and Andy's vote of confidence means a lot to me.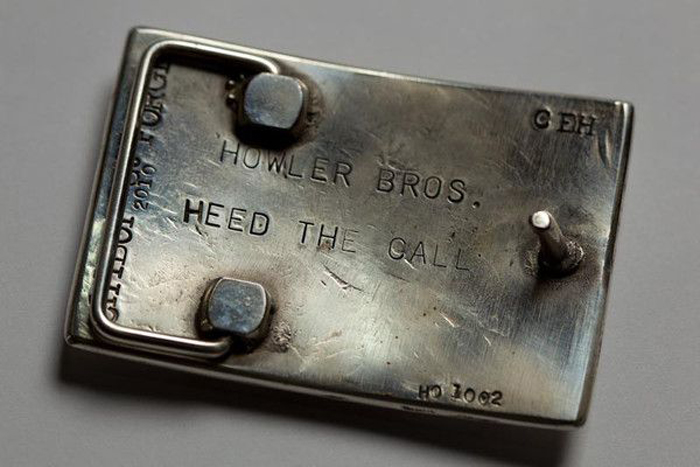 What are you most excited about with your new role?
Being a part of this team and helping to grow this incredible brand.
What are your primary objectives as CMO?
Growing the business through marketing and sales. Also, assuming a lot of the work related to our sales and marketing efforts so Chase has more time to dedicate to the product and the vision. And making sure we are always stocked for an impromptu happy hour.
How has your background helped to prepare you for this role?
In addition to my time at YETI, I have been involved with a lot of start-up and early-stage companies. In the good ones you develop a real sense of camaraderie with the team, stakeholders, and even customers. This is certainly a unique opportunity, but I think my experience will give me some perspective on this journey.
How did you get your start in the outdoors/lifestyle-driven industries?
Officially it started with my time at YETI, but I have been an avid outdoorsman my entire life. I also connected with brands that were involved in the activities I loved, from fishing and hunting to skiing and camping. So, I guess you could say I spent a few decades as an 'intern'.
What is the most rewarding aspect of what you do?
That is a tie: helping to build a great brand and helping people connect with the outdoor activities they love.
Do you have any advice for the next generation of aspiring Marketers?
The two best pieces of advice I could give are stay true to you and get out there and experience it. If you don't believe in what you are marketing, then things get difficult real quick. Find something that inspires you be it a purpose, product, or audience...then it's hardly even work. Especially in this age of digital marketing and analytics, it is all too easy to get wrapped up in the numbers. ROI is definitely important, but it is also vital to really know and understand your audience and their wants / needs. Be authentic.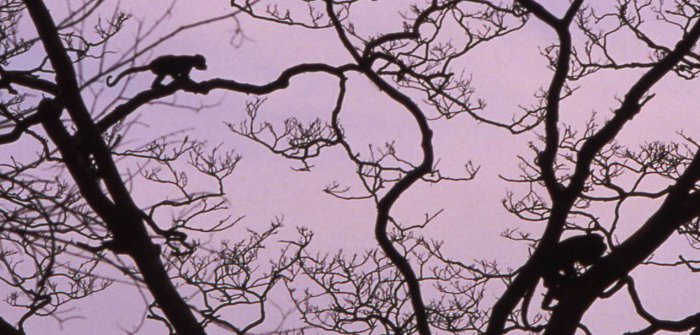 For more info about Howler Bros and the company's new 2014 spring/summer line, visit: HowlerBros.com. Also, you can find them on Facebook, Twitter and Instagram! HEED THE CALL!
Stay tuned for lots of Howler greatness!
---