Back to News
B$Z: Beyond Coastal Goes Global With Quality Bicycle Products
March 31, 2014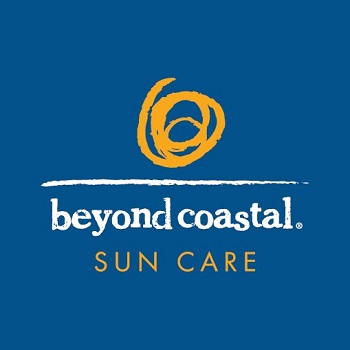 Beyond Coastal Goes Global With Quality Bicycle Products
Top-Rated Sun Care Line Picked Up by Leading Cycling & Outdoor Distributor
Press Release from Outside PR
Salt Lake City, Utah – March 31, 2014 – Sun care brand Beyond Coastal was recently selected by leading wholesale distributor to the cycling and outdoor industries, Quality Bicycle Products (QBP), to partner as new sun care vendor for 2014. The QBP partnership will fuel the Salt Lake City-based supplier's increased distribution to domestic bicycle retailers.
The largest distributor of bicycling parts and accessories, QBP carries more than 36,000 products from 450 vendors and owns five bicycling brands including All-City, Civia, Foundry, Salsa Cycles, and Surly. Q-Outdoor, a division of QBP, distributes top-tier outdoor brands such as Jetboil, Nemo, Outdoor Research, Big Agnes, Granite Gear, Black Diamond, Backpacker's Pantry and others. Beyond Coastal, a leader in natural skin care protection, is an obvious addition to Q-Outdoor's line-up of bike and outdoor retailers.
"Being picked up by QBP is an amazing opportunity for our brand to experience rapid growth around the country," said Matt Patterson, National Sales Manager for Beyond Coastal, "We are excited to work with not only one of the best quality distributors in the industry, but a company that supports bike riding as a way of life. We hope to contribute to their mission of keeping people healthy, happy and protected from the sun."
Beyond Coastal, a recipient of top ratings from the Environmental Working Group (EWG) for both their natural (mineral) and active (non-mineral) sun care products, is considered one of the best brands for premium ingredients that give UVA/UVB broad spectrum protection in their sun screens and lip balms.
The ultimate skin care for the outdoor athlete is used by sun-loving athletes, kayakers, surfers and runners - including ultra-endurance athlete Rebecca Rusch - the skin care line is dedicated to providing moisturizing, water-resistant and hydrating skin protection to outdoor enthusiasts.
Beyond Coastal will supply 1,200 of its EWG number one-rated non-mineral lip balms at the upcoming 2014 Subaru Sea Otter Classic in Monterey, CA, April 10th – 13th.
For more information visit www.beyondcoastal.com or contact Gordon Wright at Gordon@OutsidePR.com.
ABOUT BEYOND COASTAL
Beyond Coastal was founded in 2006 with the goal of offering the cleanest, healthiest sun care products possible at a reasonable price. The sun care brand's formulas are crafted to offer true broad-spectrum protection and are packed with moisturizing botanical antioxidants that nourish, repair and hydrate your skin. A signatory of the Campaign for Safe Cosmetics, a nonprofit coalition effort dedicated to eliminating chemicals linked to cancer, birth defects and other health problems, Beyond Coastal is one of three companies to receive top ratings in both mineral and non-mineral sunscreens from the Environmental Working Group (EWG). The company is headquartered in Salt Lake City, Utah.
---