Back to News
LIRA Clothing Q&A with National Sales Manager Brian Barlow
April 9, 2014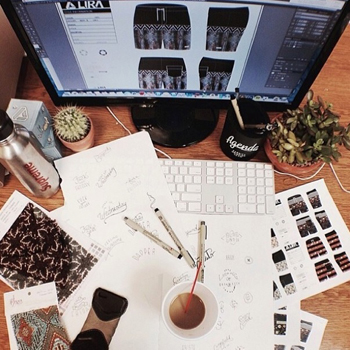 LIRA Clothing Q&A with National Sales Manager Brian Barlow
LIRA Clothing was launched in 2007 as an "Active Lifestyle" brand based in Southern California and has since carved out a niche as a design leader on the cutting edge of actions sports-related fashion. The company was started by Todd Kellogg and a dedicated group of industry veterans with deep seeded roots in surf, skate & snow and after five years on the market is in an ideal position, with a robust and highly desirable product line, to service the ever-evolving needs of its consumers. LIRA has been consistently expanding its offerings after introducing it's initial Lifestyle Collection for Men's and Women's and has expanded into categories such as swimwear and accessories.
"Our roots are in surf & skate, but we look elsewhere for design inspiration," said LIRA Clothing's National Sales Manager, Brian Barlow. "When we show up to a trade-show we have retailers taken aback by how diverse we are with the categories that we offer each season. It's pretty awesome what our team can produce."
We interviewed Brian to get the scoop on LIRA Clothing's influence and involvement in changing the action sports market with the growth of 'Active Lifestyle' brands and how the brand has found success by filling a void for modern fashion within the industry.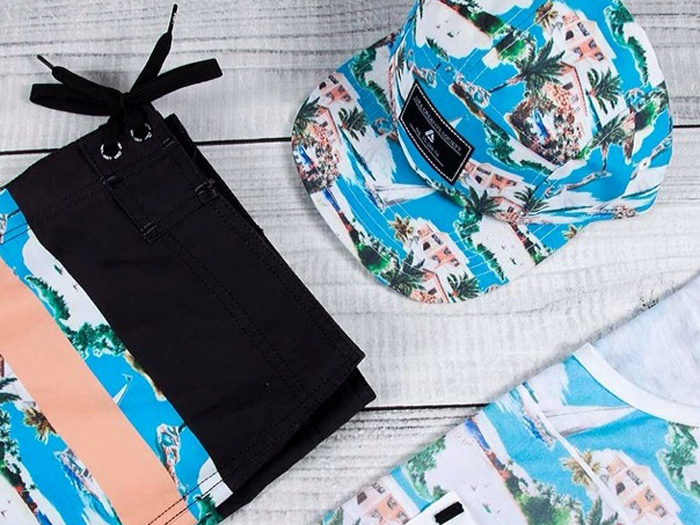 What was the response from buyers and media on the back of the early-year tradeshows?
We had a solid season of shows for our Fall preview. A majority of all the key retailers that we are looking to open came through to see what we have going on with the brand, and now it is just time to get them rocking. Most of the retailers that came through said they are looking for new fresh brands especially with all that is going on with the market as well as some of the changes that are happening with the big brands. I have to say it's a good time to be an up and coming brand as there is retail space to take over, but the question is who will be the leading new brand in the market.
What were the most popular products being shown?
On the men's side of business, our jogger pant had the most inquires. Many buyers are seeing the trend come around, and I feel we offer the best fitting jogger for the price point ($50 - $65 retail). These, along with the rest of our collection, ranging from our domestic knits and fleece to our wovens and outerwear, everybody had positive things to say about the line.
As for our women's business, retailers were just as excited to see a new brand coming up in the market. The market is looking for something new, and LIRA girls offers that with unique designs and collections well as amazing price points.
What makes Lira unique?
I feel that our product mix along with our custom prints makes us unique and sets us apart from other brands. Our roots come from the surf & skate industry, but when we design we take a lot of inspiration from the streetwear and modern fashion market. We do our best to push the design curve to be a bit more forward with our looks, but without going too crazy. Put all this together, and that is what makes the LIRA brand.
Who is your target market?
18 -24 years olds are our core demographic, but I feel that some of our trends and designs that we are creating can also appeal to a younger crowd as well as an older consumer base. When we design the line we think of a broad demographic of people that would rock the brand. We try not to pigeon hole ourselves with a specific consumer base, but design according to what we think looks dope and unique when it's presented on the retail floor.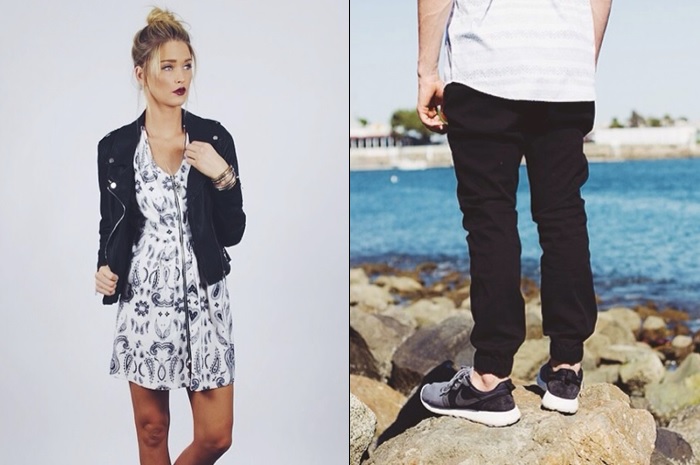 What is the single biggest factor informing product design at Lira?
Custom prints and patterns along with our fits and cuts.
Can you speak on the non-traditional "Team" mentality at Lira? Does the company have sponsored athletes? Are there Lira ambassadors? How is the brand being marketed in the real world?
This is a tough one for us as we respect the notion of brand building with athletes, but we look for more than just someone that can surf or skate. We run what we call our "Society" which is our version of the ambassador program, but based around people that we like to collaborate and create with. We look for people that evoke our "Creative Society" mentality, be it surfing, photography, artists, skaters, musicians, snow shredders, and anyone that lends to this mentality of expanding on the creative side of the brand.
Social media is huge for generating interest and creating momentum for brands - how is Lira utilizing Facebook, Twitter and Instagram to attract customers?
What can you say about social media? So many channels allow you to connect directly to your consumer that it can be overwhelming as well as time consuming but well worth the reward if done correctly. We currently like to focus on Instagram as it's the best medium to feature a brand and tell a story. The content we have been putting out that features current and future products is always well received. We also like to make sure to mix it up with things that inspires us, ranging from what our society sends our way to cool shit that we find searching the internet. We also have some cool creative projects that we are working on in house with our design team to get our followers to interact with our creative process.
Our newest project is inspired by typography and relates back to our graphics program. Make sure to head over to our Instagram, @LIRACLOTHING, to see what we have going on in the coming months.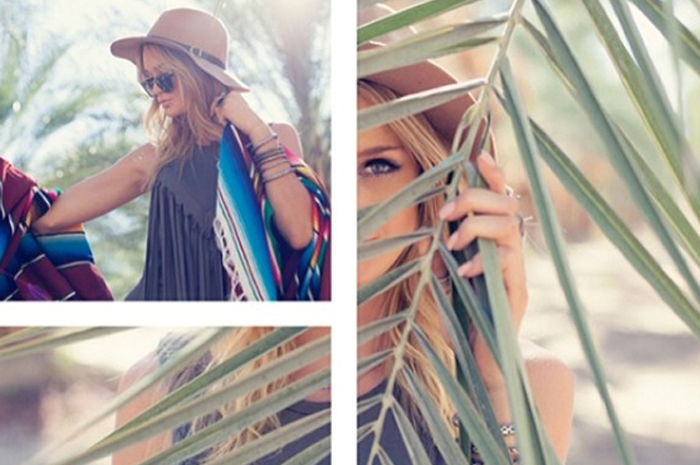 Where is there room for growth?
You name it… We need to grow it!
If all goes accordingly, we have a long road ahead of us for expanding the company, but at the moment we are looking for experienced sales reps across the nation to help with opening and maintaining new and current retailers.
Next on the list, we will be looking to hire in areas of marketing, production, creative design, and the list goes on.
Is Lira a fun company to work for? Why?
Hell yeah it is. Every day brings some type of new challenge, which I love. The guys I work with are great people. We are all utility players trying to make the best out of the brand and see it through to the next level. I feel that everyone that works for the brand enjoys the challenge and we all feed off each other. It makes for a great environment to collaborate and create.
Lira was founded over five years ago...how has the brand grown since being launched by Todd Kellogg in 2007?
From the beginning, starting with just five t-shirt graphics to now having a full collection for men and women, LIRA has quickly grown into a multi-category brand for both our men's and women's line. Everything from our outerwear, wovens, knits, and now our joggers, the brand has grown and continues to grow each season.
Where do you see Lira in another five years?
Hopefully as one of the top brands in the market. We still have plenty of room to grow, which should be fun!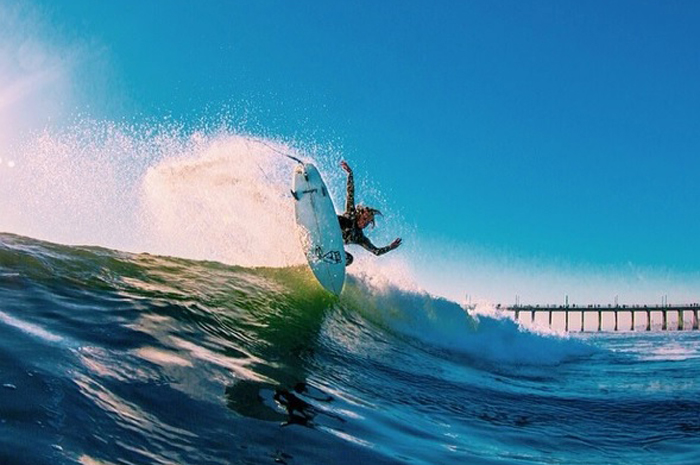 LIRA Clothing Designed to Inspire Creativity
Be on the lookout for what's to come from LIRA Clothing and be sure to follow them on Facebook, Twitter and Instagram!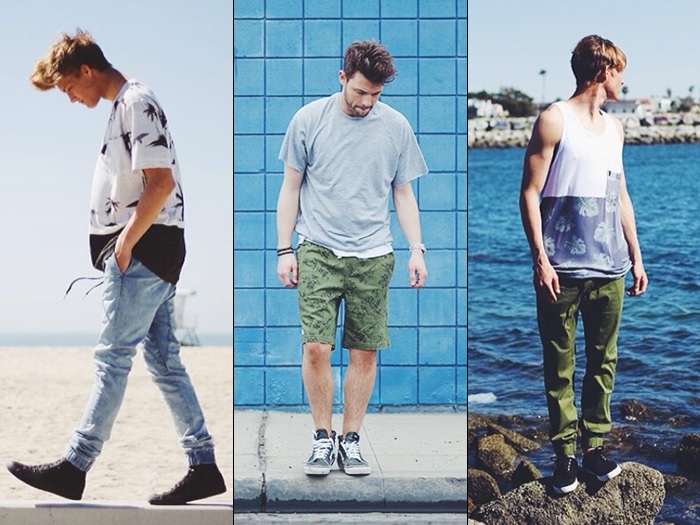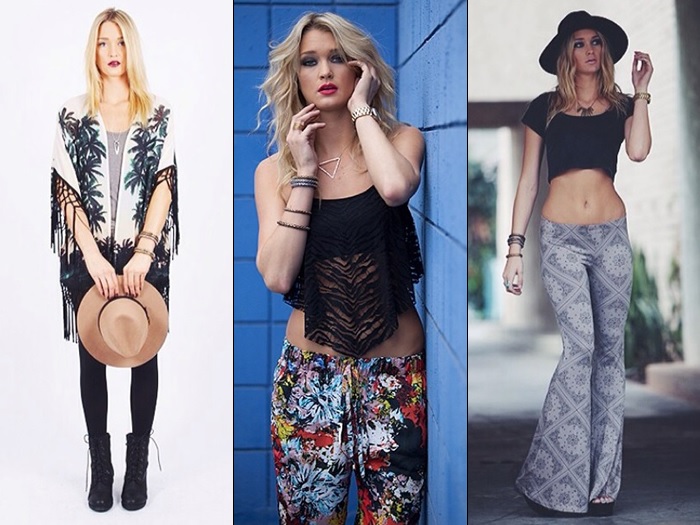 ---