Back to News
ZEMgear Q&A with Founder and President Christina Bracken
April 16, 2014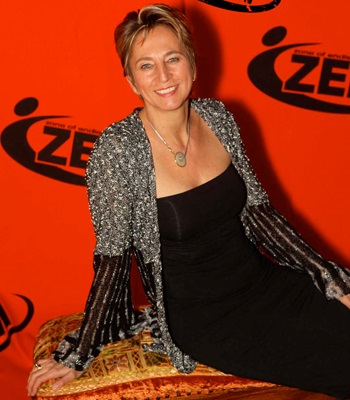 ZEMgear Q&A with Founder and President Christina Bracken
ZEMgear, based in Miami, Florida, is a woman-owned small business that was started in 2010 to create innovative footwear designed to help active individuals find their "Zone of Endless Motion" (a space where anything is possible).
For ZEMgear's latest product offerings, the team chose to utilize Kickstarter to bring its new "Engineered for WOW" collection to life. The crowdfunding campaign has been spearheaded by ZEMgear's Founder and President, Christina Bracken, a native German and footwear industry veteran who now calls Miami home and truly lives the ZEM lifestyle.
"My experience comes from designing for some of the biggest brands in the business," says Christina Bracken. "Living, training and traveling in ZEMs is what I do and what assures me that what we offer performs to our standards. I wear ZEMs for my daily work outs, around the office, on the beach or at the grocery store."
We caught up with Christina Bracken, Founder and President of ZEMgear, to get the scoop on what it takes to launch a highly technical footwear company and much more!

Where did the idea for ZEMgear come from?
Today's ZEM Collection of Wind, Water, Sand and Land shoes have a unique history. In the beginning a group of Beach Volleyball Athletes asked us to solve a problem. They wanted a shoe to protect them from hot and cold sand and debris that could injure them. We designed a shoe that combined natural motion, protection and had the WOW factor of total flexibility. We took our designs and put them to the test at a Beach Sport-Camp with 250 serious athletes. The 'Original Ninja' Design was born - and together with the intense feedback and suggestions from the participating athletes we had our BRAND CONCEPT.
What's unique about your product?
We make active lifestyle footwear that doesn't follow the traditional idea of thick midsoles with inserts either in the heel area or mid foot. We believe that a naturally functioning and articulating foot delivers more benefits to the user and offers a lightweight solution to many of the problems that our feet encounter. We developed a unique tech-band technology that allows us to deliver a super light-weight and stabile product without the bulk and weight of a traditional shoe. Not to mention our designs are colorful and simply look COOL.
What has the consumer reaction been?
"WOW!"... is usually what we hear when people encounter a pair of ZEMs for the first time. People who try our shoes on find them very comfortable, functional and fun.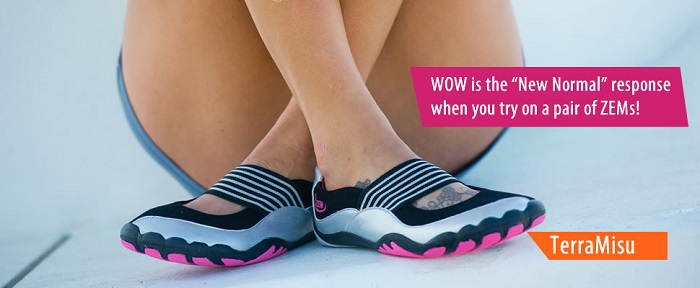 Can you speak on ZEMgear winning the award for Most Innovative Footwear Product at OR in 2011? What was the experience like and how were you able to make that happen?
It was our very first Industry Tradeshow. We had entered into the contest without knowing much about it - and were more than surprised when we were awarded the 3M In-NEW-VATION award for the "Most Innovative Footwear product" at the show. Our tech-bands and the outsole design and construction of our ZEMs were clearly a hit. It sure started the show of with a bang!
What have been the most popular products/styles?
The O2 and the H20 due to its easy on/easy off upper and the award winning outsole
Our TerraXT which is also easy on and off and has our most versatile outsole
Our sand collection because this is where we started from and where our heritage is.
Recently our TerraTECH model has drawn a lot of interest as has our ladies and kids specific Terra Misu models; mostly due to the unique look and versatility.
Is there anything exciting in the works that you're able to speak on?
Our design philosophy from the beginning was to listen to the consumer, the athlete performing in our footwear. That's why we are actually here today. It's been a great guideline to making products that matter. And of course - we keep doing just that. the 2014 models are incredible, have new technical features and are keep us "honest" about our mission to follow the input of our customers.
I've also committed to testing our products myself: I completed the New York City Marathon last November in a pair of samples of the U-Cross... one of our new styles coming out soon: No blisters, no hot spots, no black nails.... just 26.2 miles of challenges, fun and great friends!

Who is your competition?
We aren't big enough yet to consider that we have to worry about the competition. Our focus is on making certain that we build good quality shoes for the customers we have. We were one of the first brands to offer ultra lightweight (2.35 oz) shoes and that trend seems to be a new and big discussion point of the major brands so we are proud to be a bit ahead of the curve.
From the beginning we have focused on natural motion of the foot, protection. What allowed us to succeed is the technical construction of our designs which create that WOW factor of total flexibility of the collection we have built. ZEMs are different on many levels.
What have been the challenges for the company since launching in 2010?
We create our own challenges by striving to be on the forefront of new ideas and footwear concepts. This has made us listen to our customers, ask and re-ask design questions and try to be smart about our products first and let the business take care of itself.
Where is there room for growth?
Everywhere! As long as there is a person who needs a shoe that fits their foot and allows their foot to perform as it was intended. Because we are footwear designers we constantly get requests for specific wants and needs. Our growth strategy isn't our concern, managing the growth is. We are actively looking for strategic partners. We would like make sure we join forces with an equally committed entity.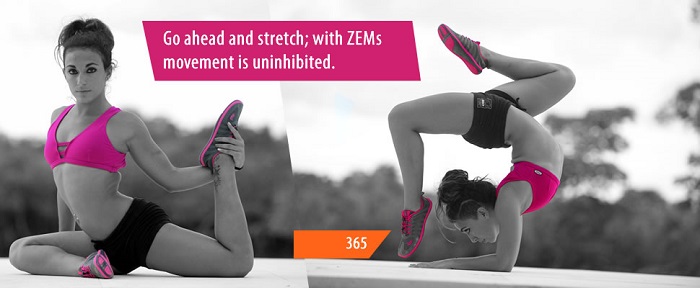 Where do you see the company in another four years?
We will streamline our corporate development to a manageable growth curve. We want to service the customers we have today and let them become our repeat customers and in a way our marketing department. There are so many changes in the shopping metrics with incremental expansion of the online business and continued consolidation of the brick and mortar business. This will clearly affect our direction.
Our focus will be to grow an organization that thrives on the somewhat non-corporate direction of a consumer driven design philosophy. It's where the fun lies... it's where we see the biggest rewards for our customers - and it is soooooo the ZONE of ENDLESS MOTION! But, we are also business people dedicated to building a fully scalable organization that can service that customer. That's another reason for our search for a complementary strategic partner.
What has been the biggest reward in launching ZEMgear?
Testimonials from customers. Designing to make a difference. Building a great team. Seeing the results of having the courage to start a footwear brand in the middle of the recession and seeing it grow and gain recognition. Brining my dog to work.
Care to add any last words?
ZEM stands for the Zone of Endless Motion. Born in Miami, it's a place where we believe anything is possible. Through our creations we reflect Miami's culture, its diversity, its fun-and-sun side and of course the activities that surround life in and around Miami, the ocean and the beaches.
Our goal is to share this place, through our shoes, with the world.

Check out more on ZEMgear, including the Kickstarter page, and be sure to follow them on Facebook, Twitter and Instagram!
---