Back to News
EVENT: ChopShop Entertainment Presents The Newport Beach Film Festival's Youth Film Showcase
April 16, 2014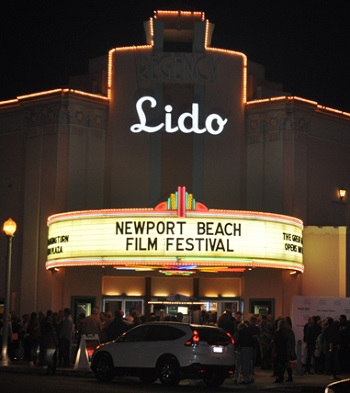 ChopShop Entertainment Presents The Newport Beach Film Festival's Youth Film Showcase
Newport Beach Film Festival: April 24-May 1, 2014
Press Release from Case Communications
Newport Beach, CA ... Newport Beach-based ChopShop Entertainment is on board again this year with the Newport Beach Film Festival as the presenting sponsor of the Youth Film Showcase. ChopShop will host a panel discussion at 11:30 a.m. on Saturday, April 26, at the Island Cinema in Fashion Island at Newport Center. Screening of the youth submitted films and awards will follow.
The theme of ChopShop's panel discussion is Careers in Filmmaking. The panelists will discuss how their careers evolved and answer related questions from the audience. Experts on the panel include Director/Cinematographer Chris Zamoscianyk who has created projects for Monster Energy, BRP ATV's, Red Bull Signature Series, Global Rally Cross, Champion Clothing and directed the action sports film Street Dreams, which won the audience award for a feature film at the Newport Beach Film Festival in 2009.
Logan Hendricks, one of ChopShop's team members, will also discuss his background and filmmaking techniques. Logan has worked as a director, writer as well as editing and shooting documentaries, films and television shows for a variety of networks including ABC, FOX, CBS, Fox Sports, BBC, ESPN and Discovery.
Group Y founder Mark Sperling will moderate the panel. ChopShop will also provide prizes for the top three winners selected by the Newport Beach Film Festival judges.
Launched in 2005, the Newport Beach Film Festival's Youth Film Showcase celebrates the cinematic works, visions and perspectives of young people
from around the world. The free event features a screening of short films created by filmmakers 18 years and younger, followed by an interactive Q&A session and an awards presentation.
The weeklong Newport Beach Film Festival will kick-off in Newport Beach, CA on April 24 and run through May 1.
For more information visit www.newportbeachfilmfest.com or chopshoptv.com or call 949.838.0355.
About ChopShop
Founded in 2003 ChopShop Entertainment has grown exponentially over the past decade both on the client side and its production services. Their client roster includes VANS, Virgin Mobile, Perry Ellis, Boost Mobile, Zeal Optics and numerous ad agencies. ChopShop offers ideation, production, animation, sound design and editing to create content for broadcast, digital and events.
About Group Y
GROUP Y is the original and leading collective of those focused on youth marketing and other progressive and expressive cultures. Their mission is to share insights across industries and ignite ideas that inspire current and next generation leaders and decision makers.
---