Back to News
SKATE: The Devil's Toy Redux Reimagines Claude Jutra's Pioneering Skateboarding Film
April 17, 2014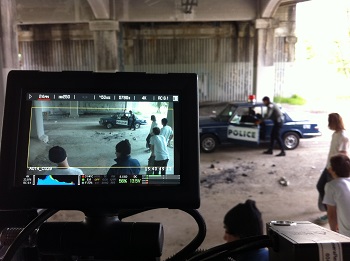 NFB Interactive Documentary the Devil's Toy Redux Reimagines Claude Jutra's Pioneering Skateboarding Film as Global Online Experience
Launches at NFB.ca April 30
Press Release from Shout Public Relations
Montreal – In 1966 in Montreal, a young National Film Board of Canada (NFB) director named Claude Jutra made one of the world's first skateboarding films, The Devil's Toy, with just a shoulder-mounted camera and a bunch of kids on boards.
The Devil's Toy not only helped to define the early history of skate cinema―it was an outstanding example of how NFB filmmakers were pioneers of Direct Cinema, a movement of the late fifties and early sixties that helped change the face of filmmaking.
Today, as it transforms the non-fiction genre once again with new forms of immersive interactive documentaries, the NFB has used Jutra's groundbreaking film as the inspiration for a new global online experience, The Devil's Toy Redux, launching April 30, 2014.
In The Devil's Toy Redux, the original film takes its place alongside 11 new short films by directors from around the world, all inspired by the Jutra classic. The site will allow users to navigate from one film to the next and witness the evolution of skate culture across the globe through a multiplicity of lenses, as skateboarders, filmmakers, web developers and designers all share their unique points of view.
Shot in New York City (dir. Steve Durand); Los Angeles (dir. Greg Hunt); Vancouver (dir. Corey Adams); Montreal (dir. Myriam Verreault); Victoriaville (dir. Matt Charland); Lyon, France (dir. Fred Mortagne); Bad Durkheim, Germany (dir. Peter Schüttemeyer and Marten Persiel); Athens (dir. Argyris Papadimitropoulos); Bor, Serbia (dir. Nikola Ležaić); Johannesburg (dir. Luke Jackson and Jess James Harris) and Singapore (dir. Qi An Yuan), The Devil's Toy Redux lets users explore the cities, its skaters, the boards they ride and their favourite places. Plus, the site's theme-based navigation highlights the issues that define the skaters' experiences: confrontation, social resistance, resignation and resolve.
What's more, beginning March 20, skate pictures and videos on Instagram that are hashtagged "#devilstoy" will automatically appear in The Devil's Toy Redux. This user-generated content will be geolocalized, so pictures and videos will appear in the appropriate city on the site, offering an even wider range of perspectives, as users share skate experiences as well as views of their cities, cultures and countries.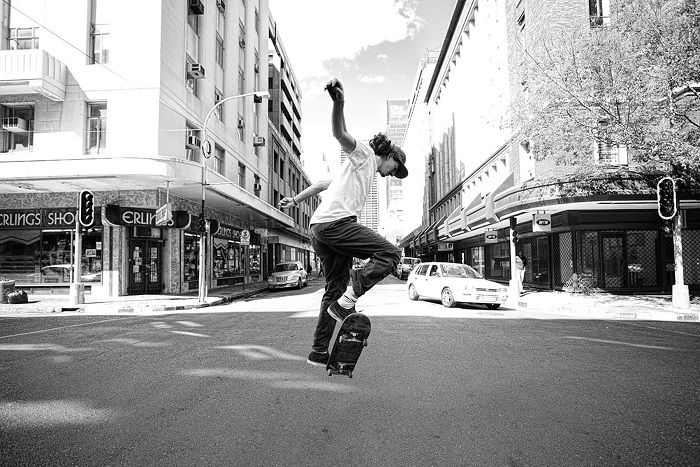 About the NFB
The National Film Board of Canada (NFB) is one of the world's leading digital content hubs, creating groundbreaking interactive documentaries and animation, mobile content, installations and participatory experiences. The NFB has created over 13,000 productions and won over 5,000 awards, including 9 Canadian Screen Awards, 7 Webbys and 12 Oscars. To access acclaimed NFB content, visit NFB.ca or download its apps for smartphones, tablets and connected TV.
---