Back to News
SURF: The ISA Announces Latvia as Its 83rd Member Nation
April 21, 2014
The ISA Announces Latvia as Its 83rd Member Nation
The water-rich country boasts hundreds of rivers and lakes, as well as the Baltic Sea, which has made it an up-and-coming destination for water tourism including Surfing and more recently StandUp Paddle (SUP).
Press Release from the ISA
La Jolla, California, April 21, 2014 – The International Surfing Association (ISA) is proud to welcome Latvia as the ISA's 83rd Member Nation.
Officially called the Republic of Latvia, the country is located in the Baltic region of Northern Europe. It is bordered by Estonia, Lithuania, Russia, Belarus and by a maritime border to the west with Sweden.
The water-rich country boasts hundreds of rivers and lakes, as well as the Baltic Sea, which has made it an up-and-coming destination for water tourism including Surfing and more recently StandUp Paddle (SUP). While Surfing is focused primarily in a variety of beach breaks and river mouths in the Baltic Sea, Latvia also has hundreds of rivers and waterways that have made it popular among its rapidly expanding SUP community. Half of Latvia is comprised of untouched, natural ecosystems. The country's low population density has helped Latvia retain its natural environment and made it a hot spot for eco-tourism and sustainable travel.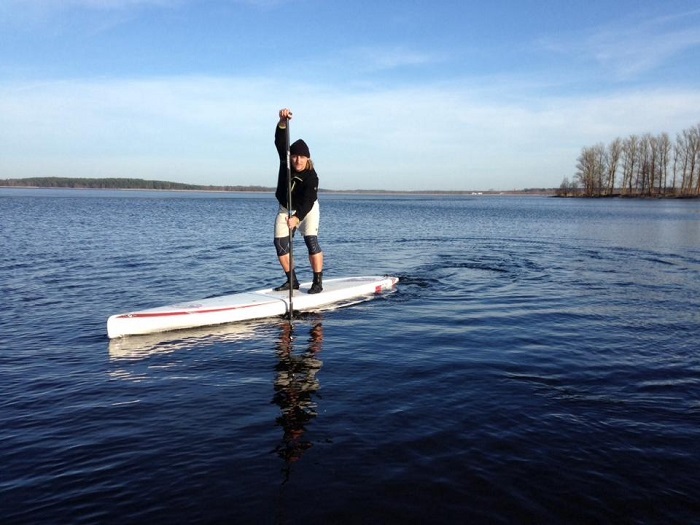 "We are very proud to welcome Latvia to the ISA," said ISA President Fernando Aguerre. "Its beautiful ice blue Baltic waters, gorgeous white sand beaches, and numerous rivers and waterways make it a great destination for Surfing and SUP, which is growing rapidly in the country. As the 25th European member nation to join the ISA, we are excited to welcome Latvia as we get closer to reaching our 100-member goal."
Normunds Barinovs, President of the Latvian SUP Association (LSUPA) was thrilled to receive the news. "While standup paddling is fairly new to the country, it's increasing in popularity. We are excited to join the ISA as membership will greatly help us promote this healthy sport both for our citizens and for visitors who come from all over the globe." Established in January of 2014, the LSUPA plans to host the Latvia SUP Championships and represent Latvian SUP in the ISA World StandUp Paddle and Paddleboard Championship year in Nicaragua, this coming May.

---