Back to News
WEB: The Devil's Toy Redux Now Online at NFB.ca
April 30, 2014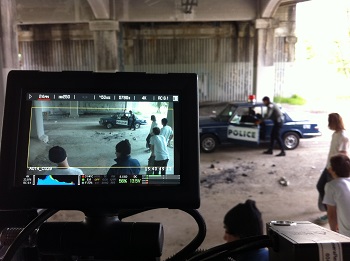 The Devil's Toy Redux Now Online at NFB.ca
NFB interactive production reimagines Claude Jutra's pioneering skateboarding film as global online experience
Press Release from National Film Board of Canada
April 30, 2014 – Montreal – Fourteen directors...eleven remixes...eight countries on four continents...one counter-culture and interactive experience.
Starting today, Claude Jutra's pioneering National Film Board of Canada (NFB) skateboarding film, The Devil's Toy, inspires a new interactive production: The Devil's Toy Redux, a global online skate culture experience from the NFB, a world leader in interactive media.
In 1966, a young Jutra made one of the world's first skateboarding films with just a shoulder-mounted camera and a bunch of kids on boards. It helped to define the early history of skate cinema. What's more, it was an outstanding example of how NFB filmmakers were pioneers of Direct Cinema, a movement of the late fifties and early sixties that helped change the face of filmmaking.
In The Devil's Toy Redux, the original film is joined by eleven new short films by directors from around the world. The site allows users to navigate from one film to the next and witness the evolution of skate culture across the globe through a multiplicity of lenses, as skateboarders, filmmakers, web developers and designers all share their unique points of view.
The Devil's Toy Redux lets users explore the cities, its skaters, the boards they ride and their favourite places. The site's theme-based navigation highlights the issues that define the skaters' experiences: confrontation, social resistance, resignation and resolve. Skate pictures and videos on Instagram hashtagged "#devilstoy" also automatically appear in The Devil's Toy Redux, geo-localized for each featured city, as users share their skate experiences and cultures.
Quick Facts
· New films for The Devil's Toy Redux were shot in New York City (dir. Steve Durand); Los Angeles (dir. Greg Hunt); Vancouver (dir. Corey Adams); Montreal (dir. Myriam Verreault); Victoriaville (dir. Matt Charland); Lyon, France (dir. Fred Mortagne); Bad Durkheim, Germany (dir. Peter Schüttemeyer and Marten Persiel); Athens (dir. Argyris Papadimitropoulos); Bor, Serbia (dir. Nikola Ležaiæ); Johannesburg (dir. Luke Jackson and Jess James Harris) and Singapore (dir. Qi An Yuan).
· The creative director of The Devil's Toy Redux is Alex Leduc. The producers are Dana Dansereau and Dominique Willieme, with Loc Dao and Hugues Sweeney as executive producers. Website design and development is by studio Deux Huit Huit.
· For the NFB's 75th anniversary year, The Devil's Toy Redux has also been reimagined as an interactive installation, running May 8 to June 19 at Place des Arts in Montreal, followed by dates in other cities.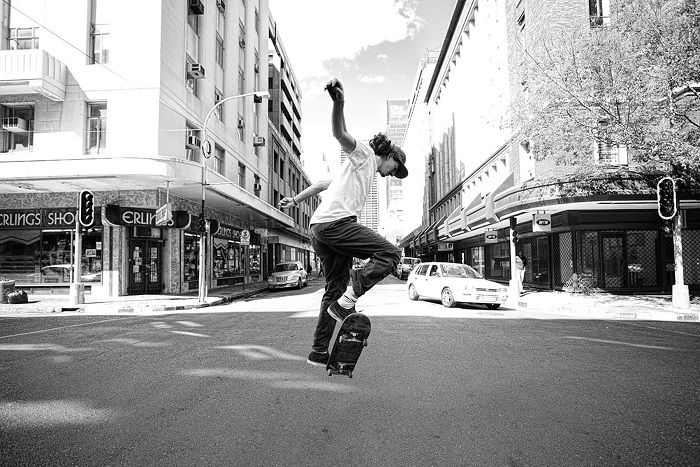 Associated Links
https://www.nfb.ca/film/devils_toy
http://thedevilstoy.com/?lg=en
https://www.nfb.ca/interactive/
Keep connected
Screening Room Online : NFB.ca
Facebook : https://www.facebook.com/nfb.ca
Twitter : https://twitter.com/thenfb
Media Relations
Jennifer Mair
NFB Publicist
Tel.: 416-954-2045
Cell: 416-436-0105
E-mail: j.mair@nfb.ca
Lily Robert
Director, Corporate Communications, NFB
Tel.: 514-283-3838
Cell: 514-296-8261
E-mail: l.robert@nfb.ca
Erika Klein
US Publicist
Shout Public Relations
Tel: 949-574-1440
Cell: 714-469-1252
Email: erika@shoutpr.com
About the NFB
Beginning May 2, 2014, the National Film Board of Canada (NFB) marks 75 years of innovation and leadership in social-issue documentaries, auteur animation, and most recently, groundbreaking interactive works. The NFB has produced over 13,000 productions and won over 5,000 awards, including 7 Webbys, 9 Canadian Screen Awards, 12 Oscars and more than 90 Genies. To access acclaimed NFB content, visit NFB.ca or download its apps for smartphones, tablets and connected TV.
---