Back to News
EMP: Billabong Appoints Jeff Streader as Global Chief Operating Officer (COO)
May 2, 2014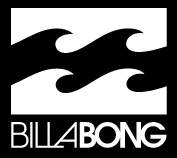 Billabong Appoints Jeff Streader as Global Chief Operating Officer (COO)
Reporting directly to CEO Neil Fiske, Jeff Streader brings over thirty years' experience working with multi-channel, complex operations for some of the industry's leading consumer brands and retailers.
Press Release from Billabong
Billabong CEO Neil Fiske today announced the appointment of Jeff Streader to the role of Global Chief Operating Officer (COO) of Billabong. Reporting directly to Neil Fiske, Jeff Streader brings over thirty years' experience working with multi-channel, complex operations for some of the industry's leading consumer brands and retailers. Neil stated, "Jeff's deep experience in global supply chain and operations will help us build the global platforms we need to improve our speed to market, inventory turn, and product margins. We have identified supply chain as a major opportunity for profit improvement and one of the seven strategic planks in our turnaround program. Having someone of Jeff's caliber on our team will dramatically accelerate our progress. Jeff will also have oversight for upgrading our information technology and ecommerce platforms."
Streader's background includes supply chain and operational leadership roles at Guess?, Kellwood, VF Corporation, Fasturn, and Oxford Industries. Most recently, Jeff was an Operating Partner at Marlin Equity, a global investment firm that acquires and manages businesses, with over $3 billion of capital under management. Since 2011, his role focused on investment opportunities in the retail, branded footwear & apparel, and direct-to-consumer sector. Jeff's responsibilities included operational oversight to Neff, one of Marlin's portfolio companies.
From 2008 - 2011, Jeff was the Senior Vice President of the Supply Chain at Guess?, Inc. leading their global operations. He provided leadership for all post-design functions from raw material R&D and product development thru logistics for teams in North America and Europe, in addition to managing Guess' Asian platform. Prior to this, Jeff was the President of Kellwood Company's corporate supply chain from 2006-2008, responsible for developing the structure and leadership for Kellwood's operations, trade and social compliance programs, production, quality, logistics and distribution worldwide, in addition to managing Kellwood's Asian operations. Jeff was with VF Corporation as the Vice President of Global Sourcing from 2001 -2006. At VF, his role was critical in the evolution of the company's global supply chain.
Jeff's career also included leadership roles in sales, product development, technology, sourcing, operations and strategy with Oxford Industries and Fasturn Inc.
"I am absolutely thrilled to join Neil and his team in building one of the best group of brands in action sports. With Billabong's global footprint, I believe there is a great opportunity to create scale and capability across the company, benefiting both our cost structure and growth profile. I have high expectations for our success." – Jeff Streader
Jeff holds a degree in Business Administration from Richard Stockton College in New Jersey. He has been a Board Member of WRAP (Worldwide Responsible Accredited Production) since 2007 and he has taught in the advanced study program at FIDM, the Fashion Institute of Design & Merchandising.
For further information contact Chris Fogarty on + 61 420 928 824 or chris.fogarty@billabong.com.au. A high resolution photo of Jeff Streader is available on request.
---