Back to News
B$Z: CONTOUR Announces Global Distribution Partners
May 5, 2014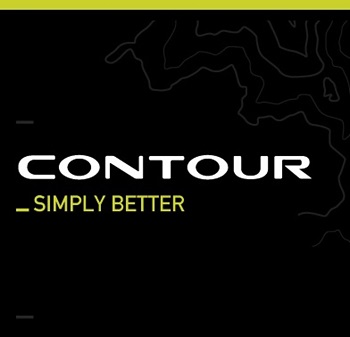 CONTOUR Announces Global Distribution Partners
CONTOUR IS SIMPLY BETTER
Press Release from Verde PR
Orem, Utah (May 5, 2014) – Point-of-View (POV) camera pioneer CONTOUR, has announced its plan for worldwide distribution. Utilizing a combination of specialty domestic retailers and internationally recognized foreign agencies, CONTOUR has formulated an all-encompassing approach for offering its line of low profile, HD cameras.
"We are excited to work with our international partners to help expand the reach of CONTOUR," said Scott Ketchum, VP of Sales at CONTOUR. "With an understanding that foreign markets differ from the domestic market, we have chosen to partner with a team of accomplished distributors that will provide CONTOUR a greater platform to grow internationally."
Because of their highly respected expertise in the outdoor and tech industries, CONTOUR has chosen the following international partners to distribute its award winning line of cameras and accessories:
Eastern Europe - Arsenal
Western Europe - BGM International
China - EMD
Greece - Go Wireless
Latin America, UAE - ICON Networks
New Zealand - JalmacPortugal - QF
Canada - MicaSport
Israel - Meiri
Japan - Mikimoto
Scandinavia - Tura
UK - UltraSport
About CONTOUR
Based in the heart of Utah's Wasatch Mountains, CONTOUR is a pioneer of the Point of View (POV) camera market. CONTOUR cameras have been long known as simple to use, dependable products. Defined by a "form follows function" philosophy, CONTOUR cameras feature a sleek, low profile design, easy to operate controls and a secure and durable proprietary rail connection system. Whether in the water, snow, dirt or flying through the sky, the world's top adventurers choose to tell their stories using CONTOUR. For more information on the latest products, team activities and dealer locations, please visit contour.com.
---