Back to News
EMP: Quiksilver Names Bernd Beetz to Board of Directors
May 15, 2014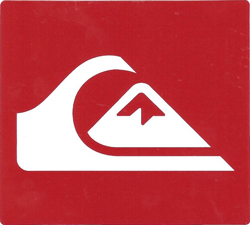 Quiksilver Names Bernd Beetz to Board of Directors
Beetz, 63, most recently served as Chief Executive Officer of Coty Inc., a global beauty products company.
Press Release from Quiksilver
HUNTINGTON BEACH, Calif. - May 13, 2014 - Quiksilver, Inc. (NYSE:ZQK) announced the appointment of Bernd Beetz to its Board of Directors, effective May 13, 2014. The company's Board will consist of nine members, seven of whom will be independent directors, including Beetz.
Beetz, 63, most recently served as Chief Executive Officer of Coty Inc., a global beauty products company. During his 11-year tenure at Coty, he grew revenues from $1.3 billion to $4.7 billion, expanded the company's presence to 135 worldwide markets, built its pipeline and added significant brands to its portfolio. Prior to joining Coty, Beetz oversaw the Perfume and Cosmetics division at LVMH Moët Hennessy Louis Vuitton, where he led the House of Christian Dior as President and CEO. Before that, he spent more than 20 years at Procter and Gamble (P&G), serving in a variety of senior management roles, including Managing Director of P&G's businesses in Switzerland, Italy, Turkey and Germany, European President of Paper and European President of the Health & Beauty brand businesses. He currently serves as Chairman of the Board of St. John Knits, Inc. and as a member of the supervisory board of Douglas Holding AG. He previously served as a Director of Coty Inc., Maidenform Brands, Inc. and SSL International.
"Bernd brings a strong brand marketing background, combined with exceptional strategic and operational expertise, especially in the areas of acquisitions and licensing," said Andy Mooney, President and Chief Executive Officer of Quiksilver, Inc. "His global perspective and deep experience with some of the most recognized and respected consumer products companies in the world will be enormously helpful as we continue to strengthen and broaden our three flagship brands."
About Quiksilver:
Quiksilver, Inc., one of the world's leading outdoor sports lifestyle companies, designs, produces and distributes branded apparel, footwear and accessories. The Company's apparel and footwear brands, inspired by a passion for outdoor action sports, represent a casual lifestyle for young-minded people who connect with its boardriding culture and heritage. The Company's Quiksilver, Roxy, and DC brands have authentic roots and heritage in surf, snow and skate. The Company's products are sold in more than 100 countries in a wide range of distribution, including surf shops, skate shops, snow shops, its proprietary Boardriders Club shops and other Company-owned retail stores, other specialty stores, select department stores and through various e-commerce channels. The Company's corporate headquarters are in Huntington Beach, California.
NOTE: For further information about Quiksilver, Inc., please visit our website at www.quiksilverinc.com. We also invite you to explore our brand sites, www.quiksilver.com, www.roxy.com and www.dcshoes.com.
---