Back to News
Erin Hamilton, Associate Product Line Merchant for Surf Apparel and Accessories at Oakley
May 23, 2014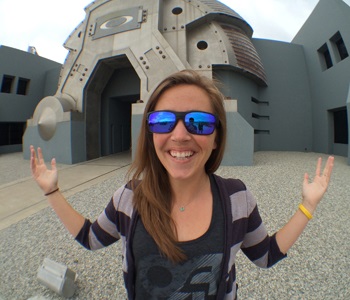 Erin Hamilton, Associate Product Line Merchant for Surf Apparel and Accessories at Oakley
Erin Hamilton is driven and outgoing, with a passion for surfing, and loves her job. She works for Oakley, in the surf apparel and accessories department, at their headquarters in Foothill Ranch, Calif. She secured her job after participating in Oakley's Surf N Turf event in October of 2013 and is living proof that finding a dream job is possible with patience, determination and a little help from Malakye. She used her passion for the action sports to break into the industry and wakes up every day feeling blessed to be where she is.
"Don't settle for a job in an industry that you aren't passionate about," says Erin Hamilton of Oakley. "Life is too short to be spending every day doing something you hate."

We interviewed Erin Hamilton, Associate Product Line Merchant for Surf Apparel and Accessories at Oakley, to get the scoop on life in Foothill Ranch. We asked her about the hiring process, launching her career at Oakley and much more!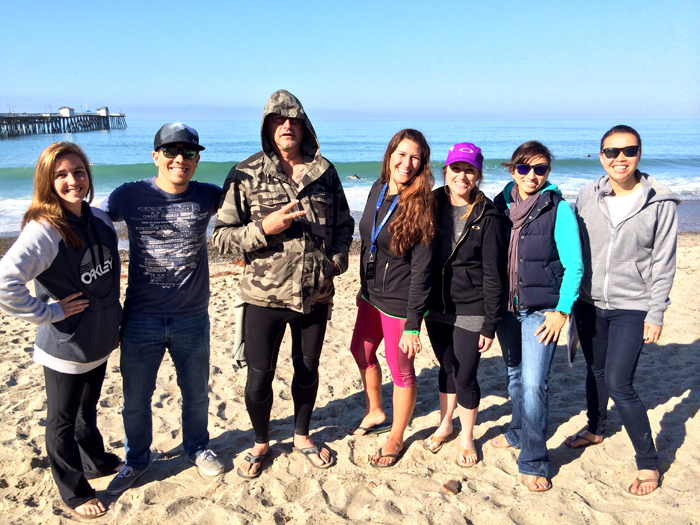 Erin Hamilton, far left, with the Oakley Talent Acquisition team at the Surf N' Turf in San Clemente held in March of 2014.
What job were you interviewing for when you participated in the Surf N' Turf event last fall?
I actually didn't have a job lined up yet when I came to the event. I had spent the summer working retail at the Employee Store at the Oakley Headquarters and was in the middle of my final semester of college at Azusa Pacific University. All I knew was that I wanted a piece of the action. I had been checking Malakye every week for entry level jobs, and then found the Surf N' Turf event and knew that was my one opportunity to get in.
Can you share how the day went for you...Did you come alone? How many Oakley employees did you speak with? Did you converse with any other job seekers?
I had planned to come with a few classmates, but they had bailed when I told them about the 5:30 AM departure time for the drive down to the beach. It was a pretty fun event actually, everyone was really easy-going, and it was the first time in months that I had been able to surf! I talked with a recruiter on the beach and gave her my resume as well as a few Oakley recruiters and representatives out in the water. Being out in the water really calmed my nerves as well as the nerves of other job seekers. It's a lot easier to talk to a perspective boss when you have a common interest – and after they compliment you on the cutback you just did!
How did you follow up with the Oakley hiring team and what was the subsequent hiring process like?
As soon as I got home I fired up the laptop. I applied online for the positions some of the recruiters had recommended on the Oakley website. Additionally, I emailed a digital copy of my resume and cover letter to the recruiters I had spoken with, thanked them for putting on such an awesome event and taking the time out of their day to come meet everyone. I got called in for an interview at the Oakley headquarters about a month after the Surf N' Turf (a word of advice if you interview with Oakley – ditch the suit and tie. Still dress nice, but you need to look the part). I had two interviews with the department manager and director and received a job offer on Christmas Eve. I couldn't have been more stoked!
What job did you end up securing with Oakley as a result of Surf N' Turf? How long after the event did you start with Oakley?
I was offered the position of Associate Product Line Merchant for Surf Apparel and Accessories. It was a job that I had never thought of while in college but it turned out being a perfect fit. I love what I do! I started at Oakley about three months after I attended the Surf N' Turf.
What has working for Oakley been like? What makes Oakley a great company to work for?
Incredible. I am so thankful to be where I am, there is so much to learn here. Sky is the limit. I work with some of the hardest working, innovative, and inspiring people I have ever met. You are in a building with people who are leaders and trendsetters, not followers. No one will settle for anything less. Everyone from the CEO, Colin Baden, down to the sales reps, lives and breathes Oakley. You are part of a family when you're here.
What are the challenges for you with this position?
This is my first job out of college and I am the youngest person in my department, and a handful of coworkers are aware of that. So, one challenge is overcoming an image of being "young and inexperienced", and instead being thought of as a crucial member to the team.You could call it a challenge, but it is also something that pushes me to do my best.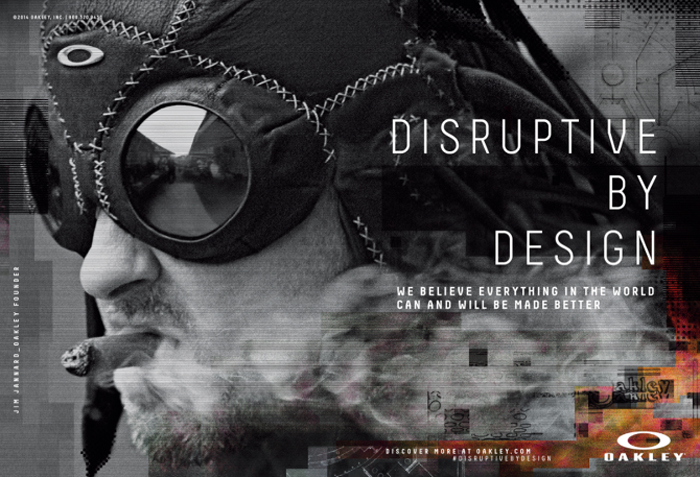 What is your favorite part of being an Oakley employee?
It's hard to pinpoint what my favorite part is, but I think one thing I love is being a part of something so badass. Oakley is everywhere! If you watched the 2014 Winter Olympics you saw Oakley product in nearly every event. Find a MLB game where there isn't an athlete wearing our glasses. Talk to someone in our Armed Forces – they're wearing Oakley product while they are protecting our nation. We are constantly making the best products out there so that people can break the mold, shatter records, and perform to the best of their ability. When you see what people can do with Oakley products and how much they enjoy them, it makes you proud to be where you are.
What advice would you give to someone looking to launch a career in the lifestyle-driven industries?
Don't settle for a job in an industry that you aren't passionate about. I promise you, your life and your career will be so much more fulfilling if you invest your time and energy into something you love. Whatever your job function may be, do it with a company that shares the same values and is involved with the things you love. Life is too short to be spending every day doing something you hate.
Any last words?
For the soon to be and recent college grads entering the job market: Do not get discouraged. You will get denied. You will send countless emails of resumes and cover letters, many of which will not get a response. But in the end you WILL find something. Reach for the stars. You will never know what you are capable of unless you try. And...Go Dodgers!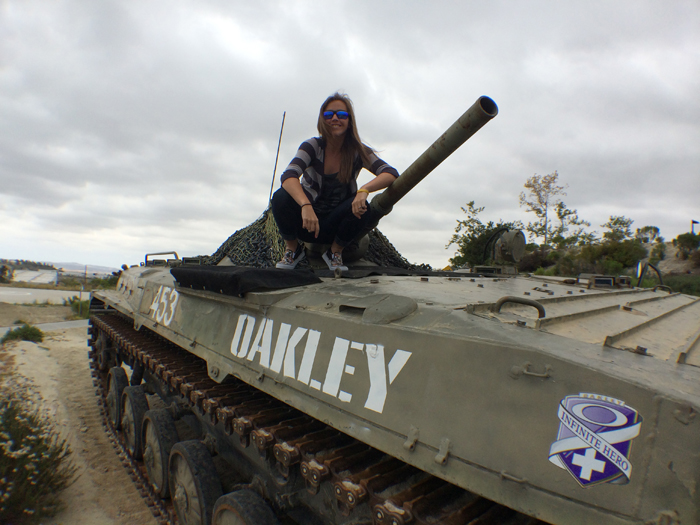 Athlete visits, bonfires, helipad yoga, and tank rides are just a few of experiences Erin will encounter at Oakley!
---