Back to News
EVENT: Channel Islands/Quiksilver Summer 2014 Demo Tour Kicks Off May 31
May 28, 2014
Channel Islands/Quiksilver Summer 2014 Demo Tour Kicks Off May 31
Channels Islands and Quiksilver's demo tour will be taking place throughout the entire summer at locations up and down both the West and East Coast of the United States
Event Details from Quiksilver
This Saturday, May 31st from 9AM-1PM, Quiksilver and Channel Islands Surfboards will be kicking off their Summer 2014 Demo Tour at the South Side of the Huntington Beach Pier!
The demo tour will be taking place throughout the entire summer at locations up and down both the West and East Coast of the United States. Channel Islands will be demoing some of their most popular surfboard models, and Quiksilver will be demoing both wetsuits and the new AG47 boardshorts.
In addition, there will be tons of swag from both Quiksilver and Channel Islands. Check out the schedules below and be sure to check out a demo event near you!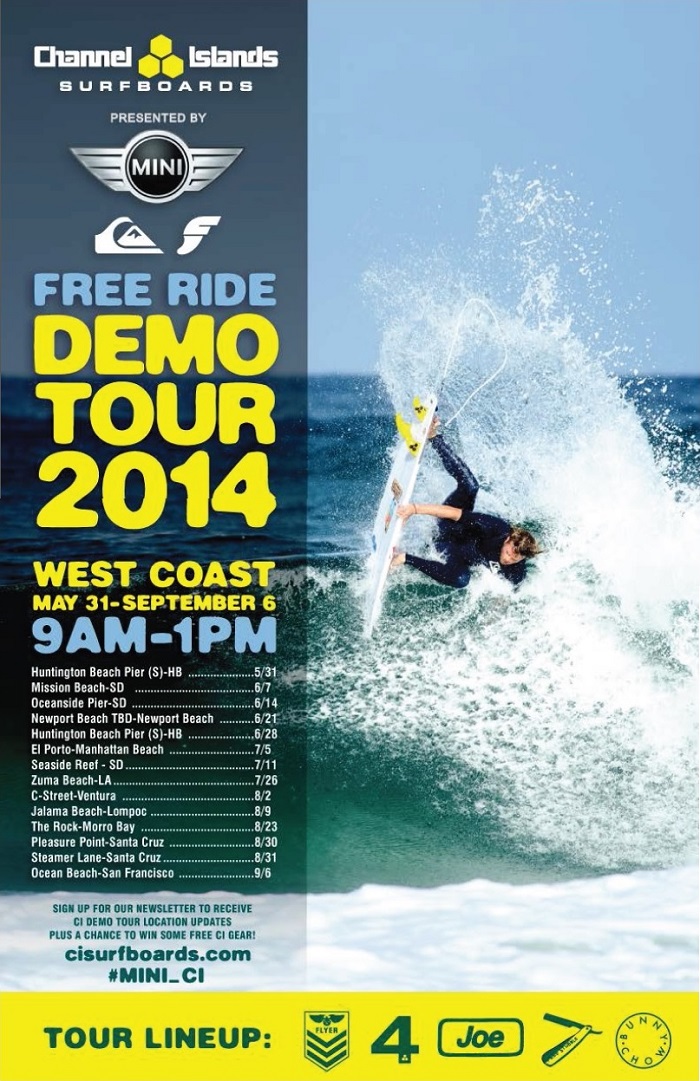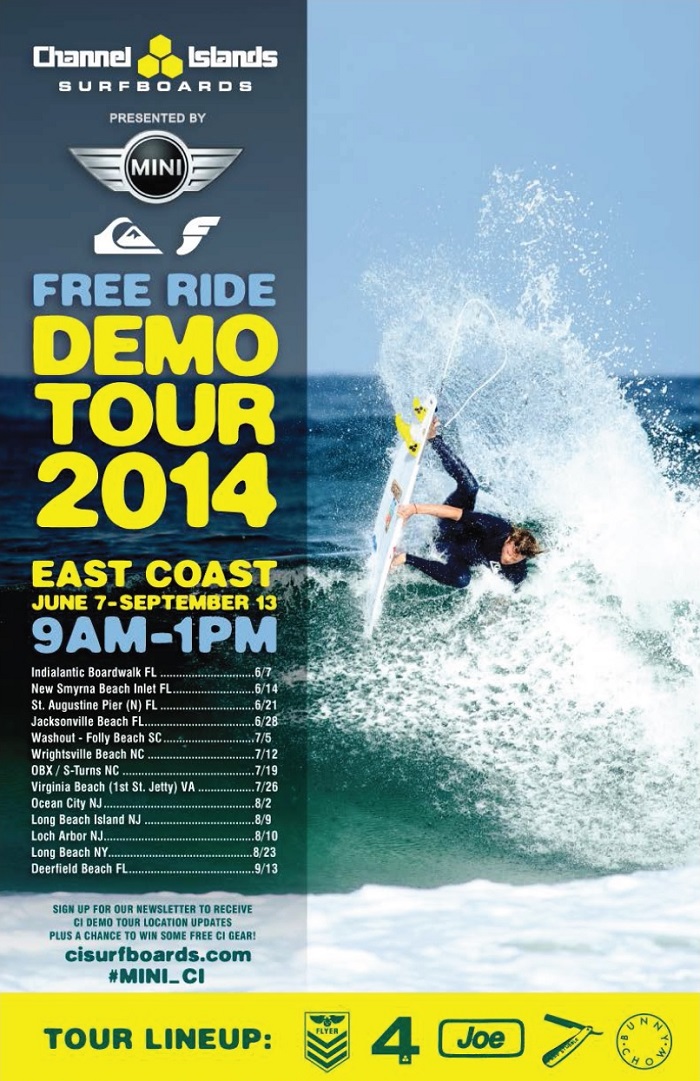 ---