Back to News
EMP: Garmin Ltd. Names Doug Boessen as Next CFO
June 4, 2014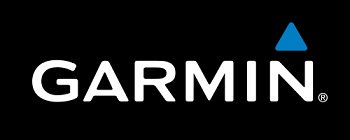 Garmin® Ltd. Names Doug Boessen as Next CFO
Boessen will succeed Kevin Rauckman, who has served as CFO and treasurer of Garmin since 1999.
Press Release from Garmin
SCHAFFHAUSEN, Switzerland — Garmin Ltd. (NASDAQ: GRMN), the global leader in satellite navigation, today announced that Doug Boessen has joined the company and will serve as chief financial officer and treasurer beginning July 31.
Boessen recently served as CFO for Collective Brands, Inc. where he began as associate controller in 1997. He brings extensive consumer brands and public company experience given his tenure at Collective Brands, a global footwear company with retail and wholesale operations. In addition, he spent many years with Arthur Andersen and is a certified public accountant. Boessen, a University of Central Missouri graduate, completed the executive development program at Northwestern University's Kellogg Graduate School of Management in 2000. He will oversee financial planning, accounting, investor relations, treasury and internal audit functions, and will report to Garmin Ltd. president and chief executive officer, Cliff Pemble.
"Doug's successful track record as a public company CFO and strong accounting and business experience made him a great candidate to step into this important role on our management team," said Cliff Pemble, president and CEO. "Doug brings an outstanding scope of knowledge and experience to the role, and is eager to help Garmin grow."
"I've admired Garmin over the years and have been impressed with their ability to build a global brand that excites customers every day with technology for active lifestyles," said Boessen. "I'm thrilled to join an already strong group of finance professionals and look forward to working with Cliff and the entire leadership team to achieve Garmin's long-term objectives."
Boessen will succeed Kevin Rauckman, who has served as CFO and treasurer of Garmin since 1999. Rauckman, who has chosen to pursue interests outside of Garmin, will remain at the company throughout 2014, working closely with Boessen to ensure a seamless transition.
About Garmin Ltd.
Through its operating subsidiaries, Garmin Ltd. designs and manufactures navigation, communication and information electronics. Garmin is a leader in the general aviation and consumer GPS markets and its products serve aviation, marine, outdoor, fitness, automotive, mobile and OEM applications. Garmin Ltd. is incorporated in Switzerland, and its principal subsidiaries are located in the United States, Taiwan and the United Kingdom. For more information, visit the Investor Relations site of Garmin Ltd. at www.garmin.com or contact the Investor Relations department at 913-397-8200. Garmin is a registered trademark of Garmin Ltd.
---