Back to News
Vicki Vasil, Brand Manager for Nikita
June 6, 2014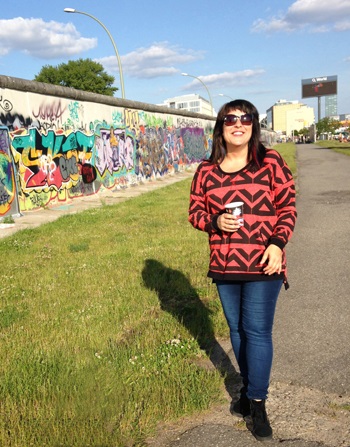 Vicki Vasil, Brand Manager for Nikita
Vicki Vasil is a nuturer of brands. She utilizes her vast experience as a creative & passionate marketer, writer, and marketing manager to bring a brand's story to life. Currently, she is handling this responsibility for Nikita, an Icelandic clothing brand for active girls worldwide. Vicki was connected with Nikita through a network of friends and professional acquaintances, which she has cultivated over the past eight years since getting her start in the action sports industry as Marketing Manager for Surf Expo. After working for the East Coast-based tradeshow, she went on to work for the Board Retailers Assocation before finding out about the open position at Nikita earlier this year.
"I found out that a friend of mine who I'd met at Surf Summit, Jen Irick, our Product Line Manager, was now working for Nikita," explains Vicki Vasil. "She was awesome enough to hand over my resume, which I believe really gave me an edge."
We interviewed Vicki Vasil, Brand Manager for Nikita, to get the scoop on what life is like in Portland, Ore. working under the Amer Sports umbrella. We asked her about making the move to Oregon earlier this year, how she initially got involved in action sports, why she loves the industry she works in and much more - check it out!
You made the move to Portland from the East Coast earlier this year...How is life in Oregon?
I was lucky to have spent some time here and there in Oregon over the past few years, so I was excited at the chance of moving here full time. The people here in Portland are really warm and welcoming. I'm in love with the accessibility of everything. The food here is non-stop, and exceptional. You can pretty much walk or bike everywhere if you wanted to. My only shock was discovering that, well, I knew it rained a lot. But it rains. A lot.
How did you initially get involved with Nikita? Who approached who?
I was at Surf Expo this January when someone told me about the position and I found it (on Malakye) and was like, "this is my resume built into a job description, for a brand I've admired for years!" Before I even left the trade show in Orlando I was prepping a letter to send them. After three interviews and a weekend during Portland's Snowpocalpyse 2014, I was offered the job, packed up a bunch of boxes and hopped on a flight to move to Portland.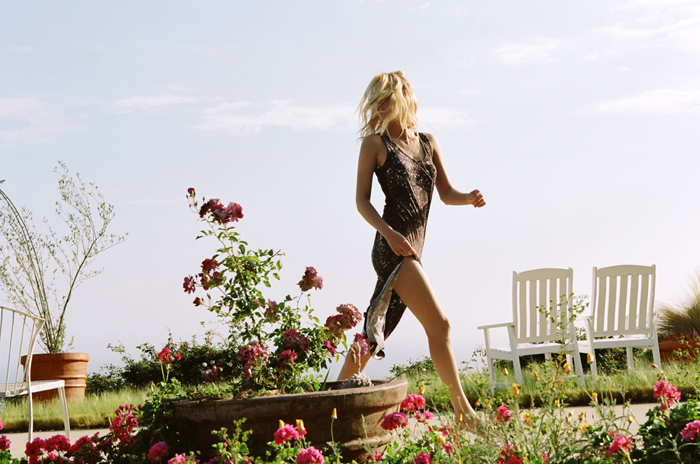 Scenes from Nikita's Spring/Summer '15 campaign, shot by Jason Lee Parry in Los Angeles.
Can you describe your current role as Brand Manager for Nikita - what exactly do you do?
Globally, I am responsible for assisting in the development and design of our marketing and PR plans, and I manage the communication of this to our teams at Amer Sports—our parent company which provides our global outreach. I manage our creative agencies to produce our assets like catalogs, POP, advertising and other promotion. I work closely with our global ecommerce manager to support with digital marketing, and I also develop our social media and community strategies and work closely with our ambassador team. I am also responsible for the implementation of all marketing in the US, from product launches to media relations to advertising, sales promotion and trade and consumer marketing. It's a lot, but its how we work for a brand our size and I enjoy being able to touch each piece of our story.
What is your favorite part of the job?
I really love the team I work with. They have been my teachers, friends and supporters since I've been here, so that has been significant to my adjustment not only to the company but to being in a new city. But the best part for me is seeing each new line for the first time, and then bringing the story to life in our marketing. In my three months at Nikita I've already worked on different stages of marketing for four lines, from Spring '14 to Fall/Winter '15.
Why do you feel you were the right fit for the position? What do you think Nikita saw in you that made them hire you?
I think they saw how much I believe in the brand, that I agreed with the direction they were taking it, and that I had experience in fashion and retail outside of action sports. And that I'm a passionate marketer. I still am the target consumer for Nikita, have been for years. I don't have to make myself fit the brand.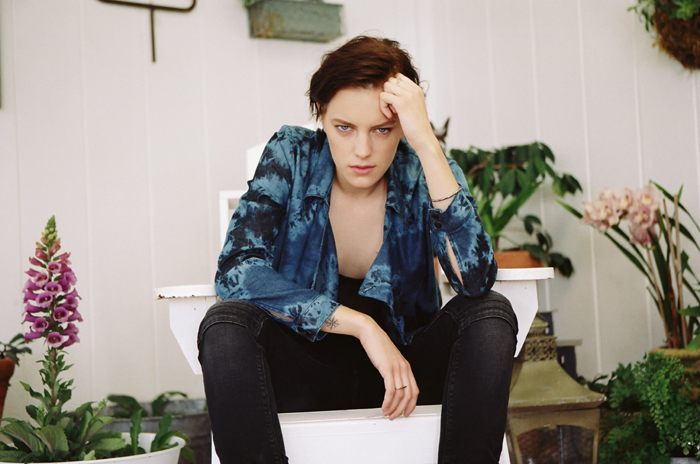 The Spring/Summer '15 campaign from Nikita features an elevated fashion aesthetic for the brand, photo: Jason Lee Parry.
Your resume includes time spent working for Board Retailers Association and Surf Expo, among others. What aspects of your previous work experience have helped you most in your current position?
Working with a variety of brands to serve their marketing needs at Surf Expo, in addition to managing both trade and consumer events at the show, really forged my knowledge of the industry. Attending a variety of events like Surf Summit and other educational and networking gatherings really were where I began to feel the desire to work in the women's market—so much was undiscovered and so much potential untapped. And working at BRA really taught me the challenges and opportunities at the retail level.
How did you get your start in the action sports industry?
After working in the ad world in New York for a few years, I decided to go back to school to just broaden my repertoire. I got my Masters in Sports Management, which was really just an excuse to go back to school, and hooked up as a Field Marketing Manager for Sobe. I also did some freelance ad work for a few snowboard companies. But my first real break was a job listing (on Malakye) for Surf Expo. Working for a trade show was an amazing way to meet people from across the industry at all levels and perspectives, despite being landlocked on the east coast.
What is your take on the current state of the industry?
I love the surge of new and different brands coming on the scene. A lot of companies are currently at the point in the lifecycle where they've broken apart and squeezed their staff lean again, but more and more of that talent coming out of those brands is being reinvested in these new projects within our industry. And this is also exactly what brick and mortar retailers need to revitalize their business. The cross-over with sports like yoga and climbing is creating new opportunities for both brands and retail. And the women's market is finally being given the attention it deserves.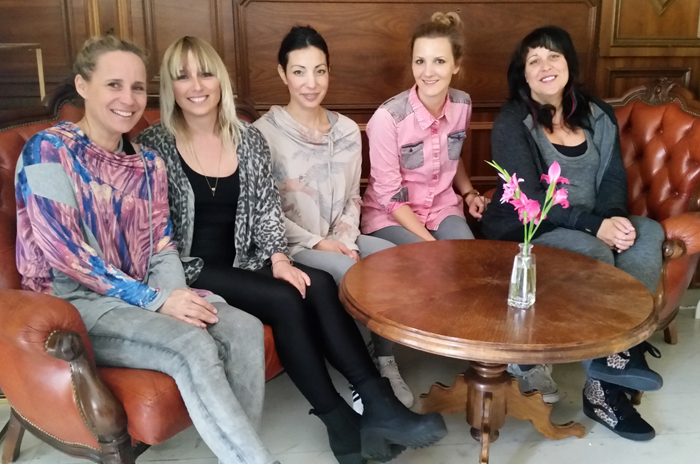 Vicki is on the far right, alongside Nikita founder Heida Birgisdottir and team at the global sales launch.

What is the most rewarding aspect of working in action sports?
Quite simply that everyone loves/lives what they do, and that makes any place better to work. When you work in an industry you know inside and out as a consumer, there's an innate, mutual understanding of the brand and product that allows you to focus on the task at hand.
What has been the biggest challenge for you in your time with Nikita?
Was it making the cross-country trek? Is it adjusting to the weather, to new people, to different surroundings?
Upon starting the job I was immediately thrust into several upcoming projects, so I bought a raincoat, threw down an air mattress and dove in to Portland and my work. My first assignment was to plan and manage our Spring '15 photo shoot, which was quite a whirlwind. But after about 1,000 emails (my inbox can attest to it) and a week in LA working with a really passionate team I'm super proud of the project which we just sent to print this week. And after getting back for our recent Spring/Summer sales meeting I've finally got some time to finish unpacking and settle in before the beautiful summer we supposedly have here.
Can you share any advice for someone looking to start a career in action sports, or who want to break into the industry?
The industry isn't any different from any other. It's great to know people but if you don't you just have to get to know them. Just be persistent, and be sure to network. The goal is always to have your resume at the top of the pile, so any way you can connect with someone to make that happen, the better your chances are. With tools and groups like LinkedIn, Group Y, MAHFIA and even Twitter, making connections is easier than it ever has been.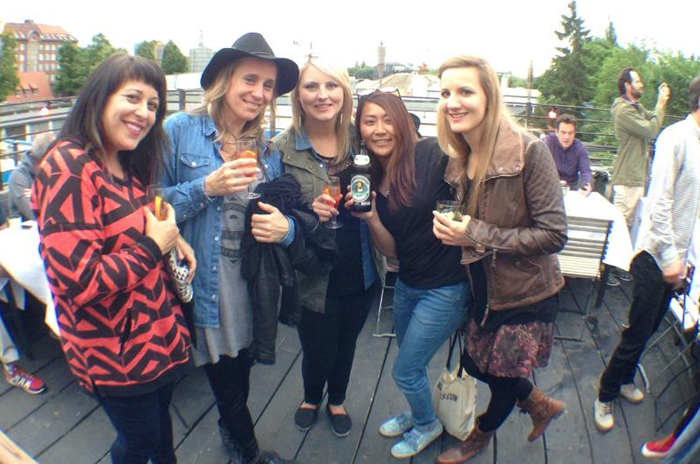 Vicki seen here on the far left with some of the European and Japanese Nikita sales & marketing team. Connect with Vicki on LinkedIn and be sure to check out what she is up to by visiting NikitaClothing.com
---