Back to News
EMP: Ryan Nettleton Joins The Surf Expo Sales Team
July 8, 2014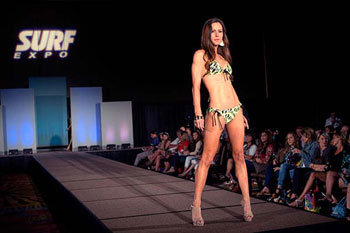 Ryan Nettleton Joins The Surf Expo Sales Team
Surf Expo is pleased to announce the appointment of Ryan Nettleton as Sales Category Manager for the Surf, Skate, Tech and Performance sections of the show.
Press Release from Surf Expo
ATLANTA, GA -- Surf Expo, the largest and longest running boardsports and beach/resort lifestyle tradeshow in the world, is pleased to announce the appointment of Ryan Nettleton as Sales Category Manager for the Surf, Skate, Tech and Performance sections of the show.
Nettleton brings to Surf Expo more than 14 years experience in event operations, sales & marketing and account management on multiple sides of the expositions model as an exhibitor, a show manager, and a contractor. He most recently was Regional Director of Sales with The Expo Group. Along with his experience in the events industry Ryan's passion for fashion and the outdoor lifestyle has inspired him to create his own brand and clothing line.
"I am so thrilled to welcome Ryan to the Surf Expo team. His wide breadth of experience in the tradeshow industry will greatly benefit the show as well as our exhibitors," notes Surf Expo Show Director Roy Turner. "Ryan's knowledge of what exhibitors need as well as what is possible on the show floor will be a great asset."
Nettleton is replacing Amy Hornby who joined The Kitchen & Bath Industry Show (KBIS) as Sales Manager. Both KBIS and Surf Expo are owned by Emerald Expositions.
"I'm thrilled to be at Surf Expo. This new role combines all the things I'm passionate about" said Nettleton.
Nettleton will start immediately and be based out of Surf Expo's Atlanta, GA Headquarters.
About Surf Expo
Surf Expo is the global watersports and beach lifestyle tradeshow. Produced in January and September each year, the shows draw buyers from specialty stores, major resorts, cruise lines and beach rental companies from across the U.S., and 71 countries. Surf Expo features approximately 2,500 booths of apparel and hard goods and a full line-up of special events, demos, fashion shows, and annual award ceremonies. The 2013 shows were named among Trade Show Executives Fastest 50 for growth in attendance, number of exhibitors and net square footage in addition to being named The Fastest Growing Tradeshow for Attendance by TSNN. For more information visit www.surfexpo.com. All shows are open to trade only.
---