Back to News
E&I - Bo Bridges Photo Break
May 21, 2011
BO BRIDGES

Shark Week Bahamas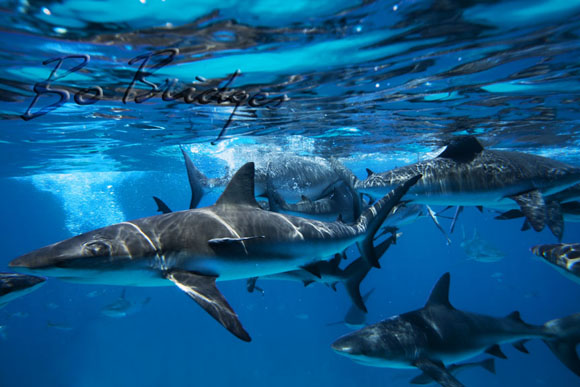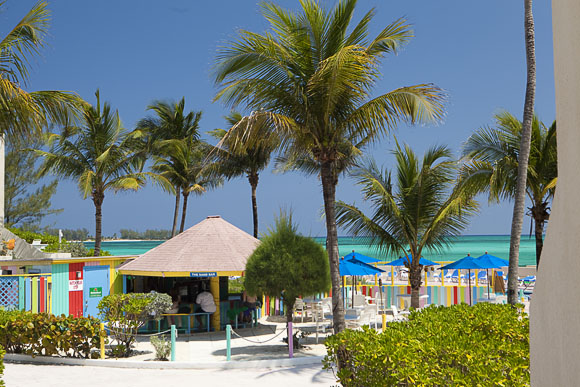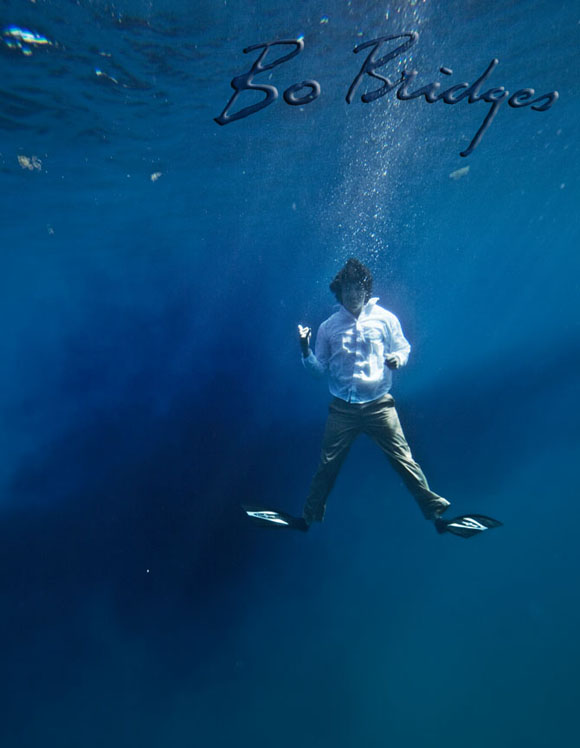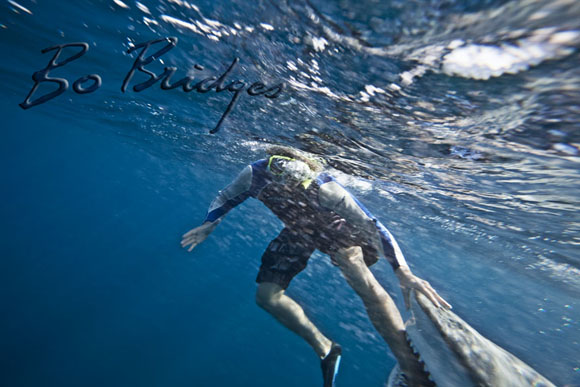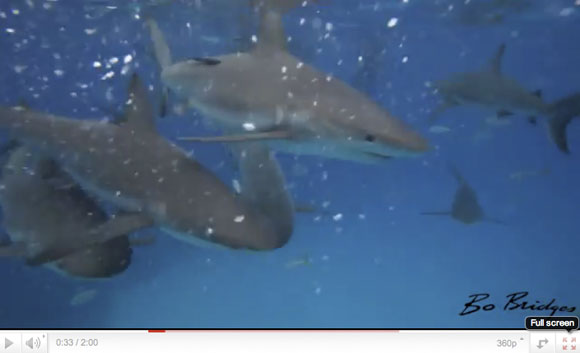 Bahamas
Bo was hired to shoot video in the Bahamas this past April. The waters were full of sharks and there were no shark cages used. Just a bunch of chum and clear waters. Most of the sharks were reef and lemon. There were a few Tiger sharks down on the edge of the wall. The water went from 35 feet deep to 6000 feet deep! Check out the video Bo shot during some down time. The new show on Discovery will air during Shark Week. More to come. www.bobridges.com
Gone Fishing - Limited Edition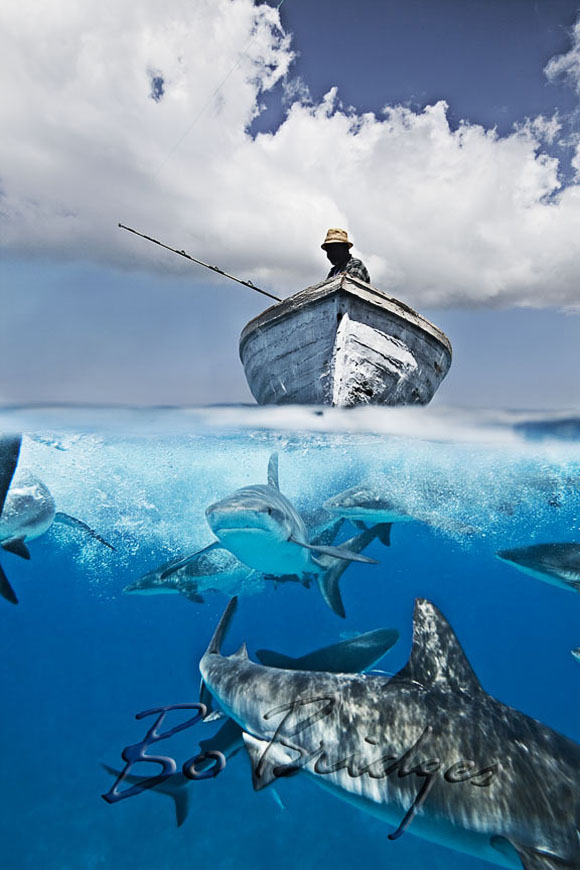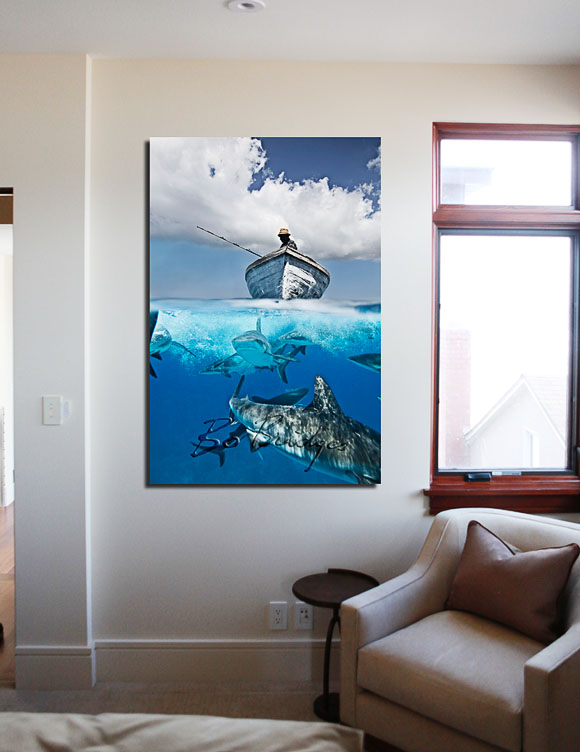 Bahamas
This incredible shot was taken with Bo's water housing. He used a wide angle lens and shot vertically. No Shark cage. He exposed for the highlights above the water and had to open the lower half up a bit in post but the final version is spectacular. The printers proof is on display at his gallery in Hermosa Beach, CA. It is 30"x50" Face mounted Giclee. There are only 90 available. Orders yours today and select your number. $3900. www.bobridges.com 310.937.3764
Kobe Bryant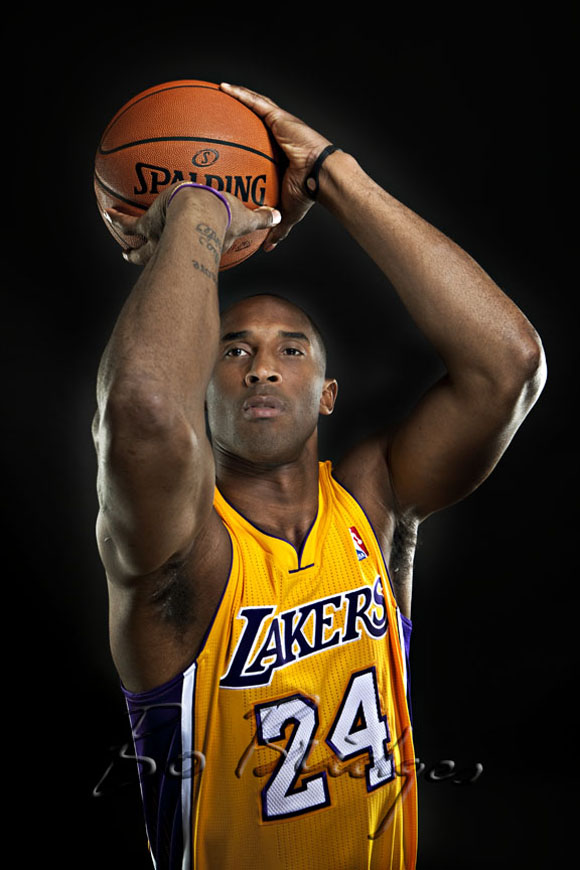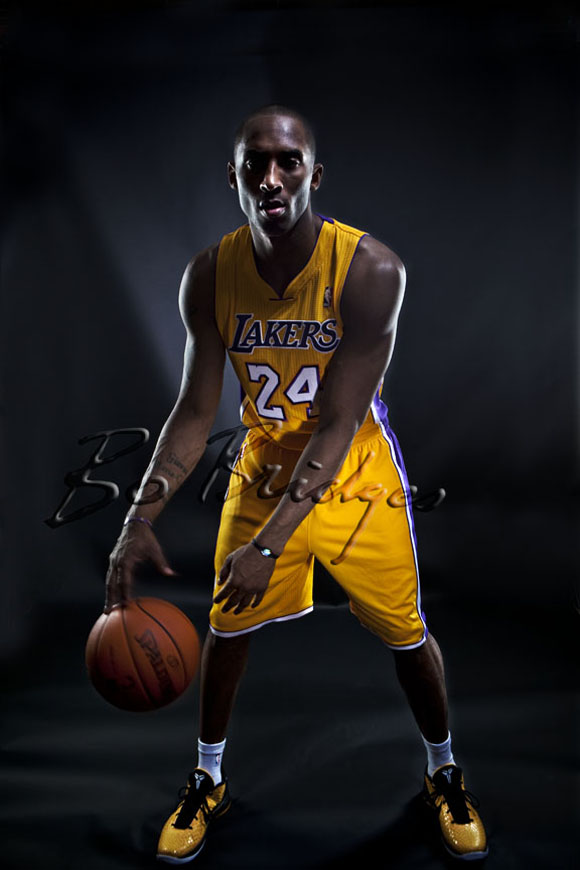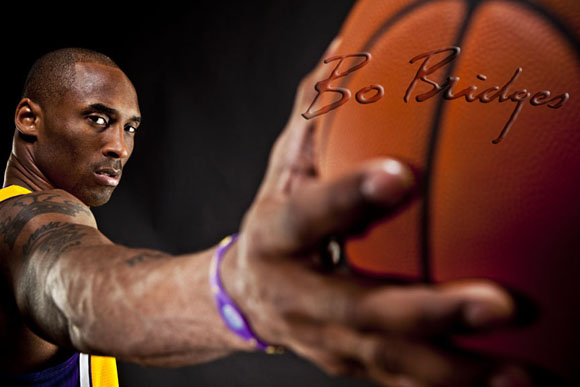 Newport Beach, CA
One of Kobe's sponsors hired Bo to shoot the 2009-2010 NBA finals MVP player in Newport Beach, CA. Bo had only minutes to capture over 10 different looks and everyone finished with time to spare. Check out the little video of the behind the scenes with Kobe.
Night Surf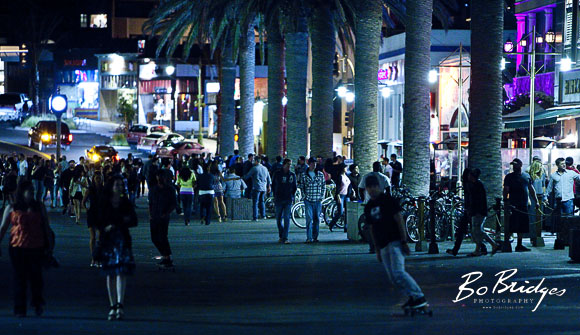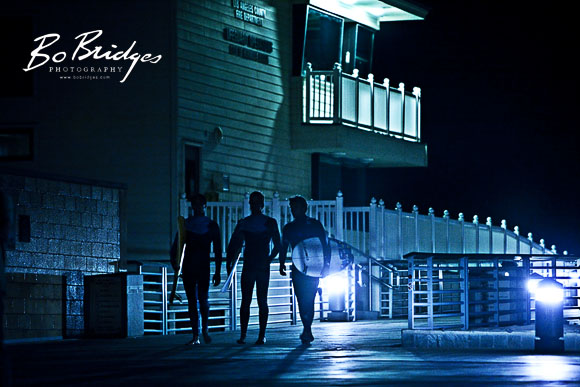 Hermosa Beach. CA
John Detemple and Greg Browning asked Bo to to participate and help film in their new full length movie directed by Detemple called THIS IS LA. They are currently working on a night surf session filmed both in and out of the water.
Southbay Skate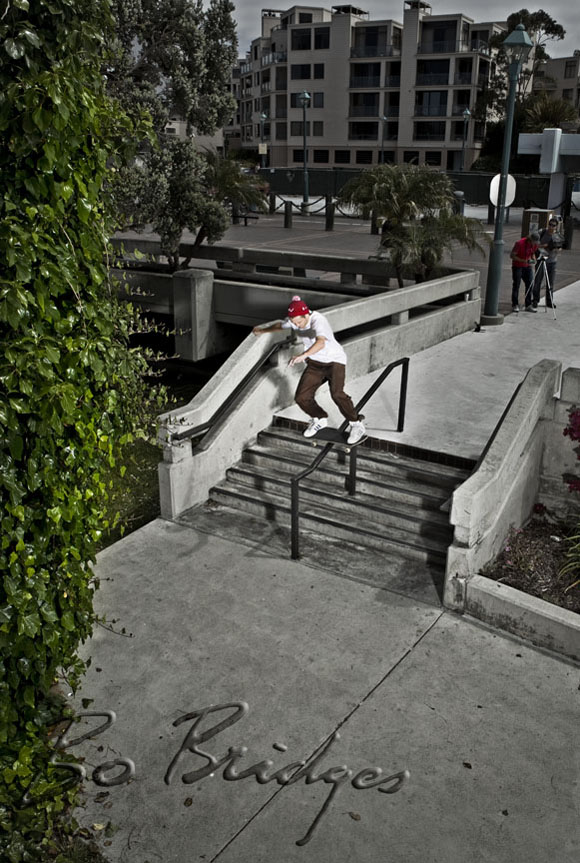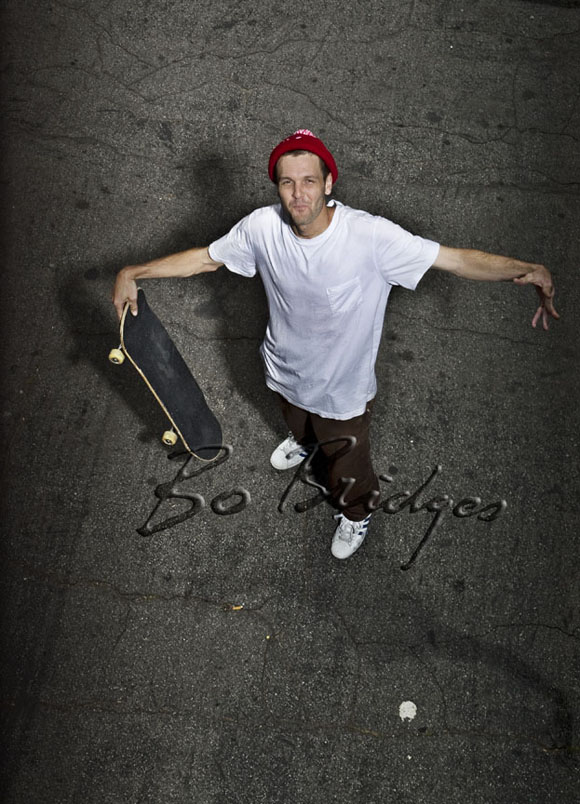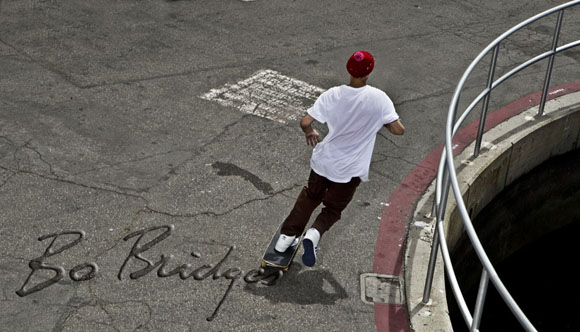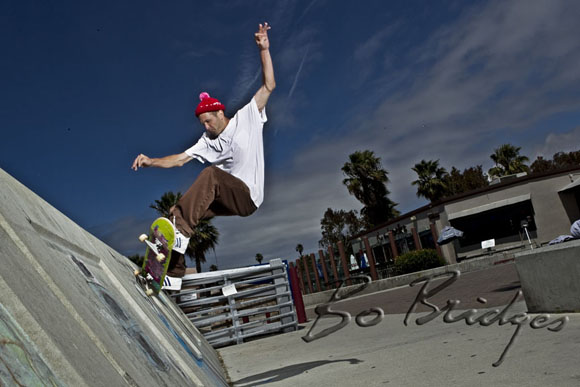 Redondo Beach,CA

You will want to click on the video above! Saul skating in Redondo Beach, CA...
Vans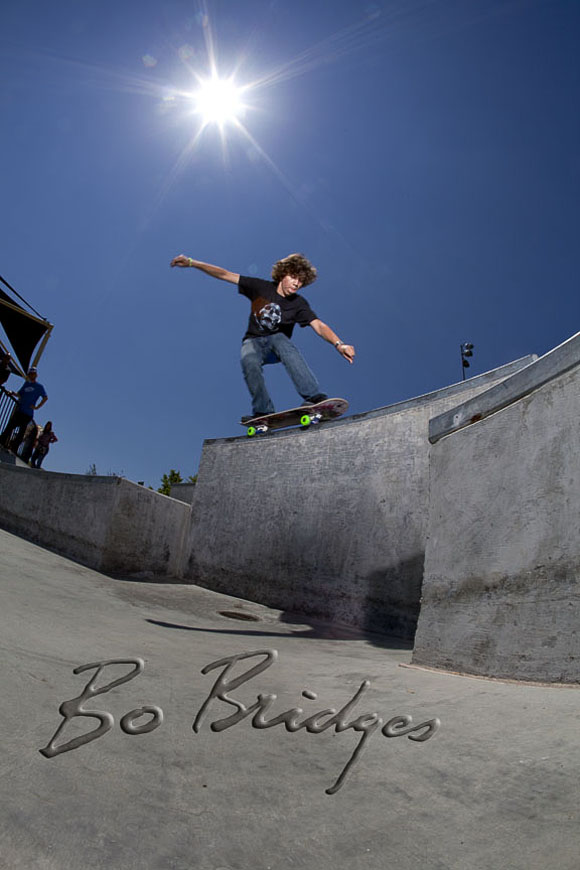 Orange County, CA

Vans hired Bo to come out and shoot some action and lifestyle for a new campaign.
Extreme Chef - Beverly Hills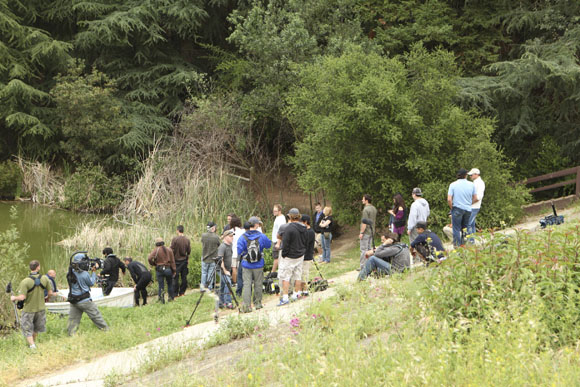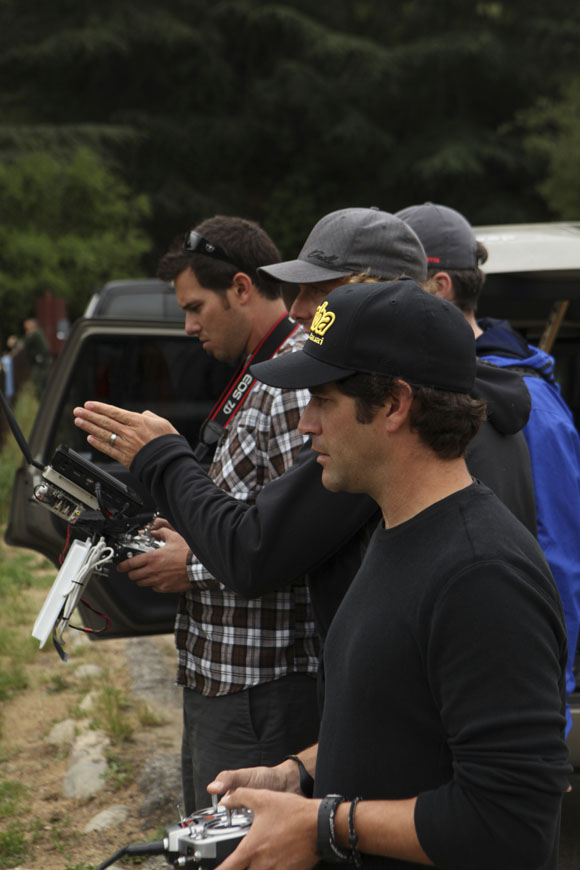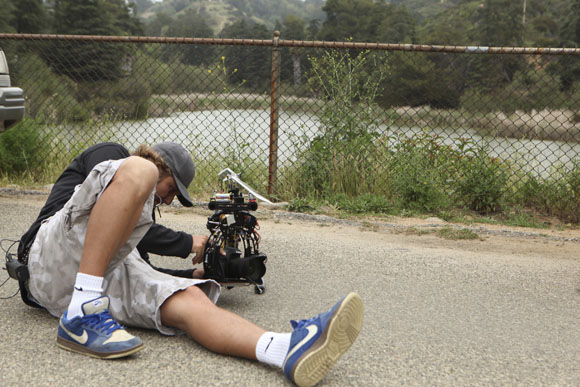 Beverly Hills, CA
On location in the hills above Hollywood Bo was out shooting HD video for the new show on the Food Network called Extreme Chef. More to come on air dates.
Extreme Chef- Ghost Town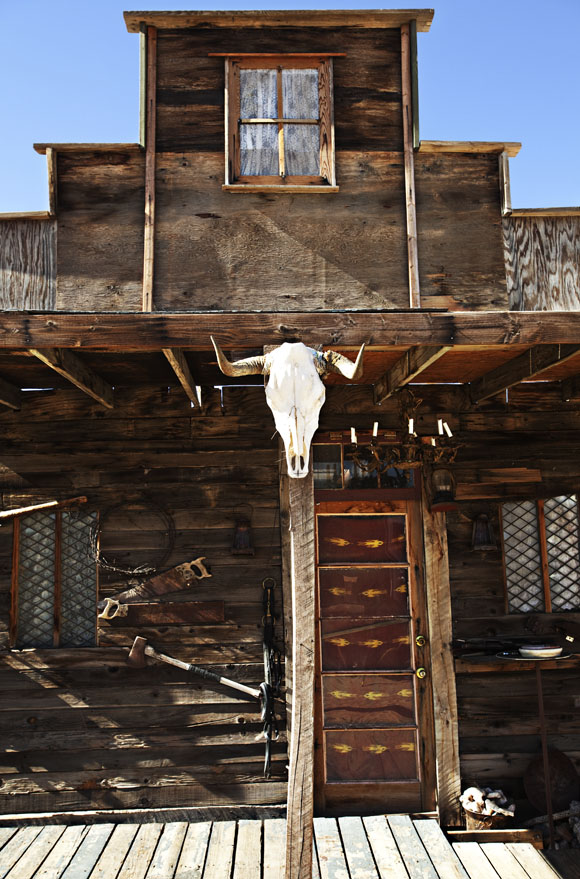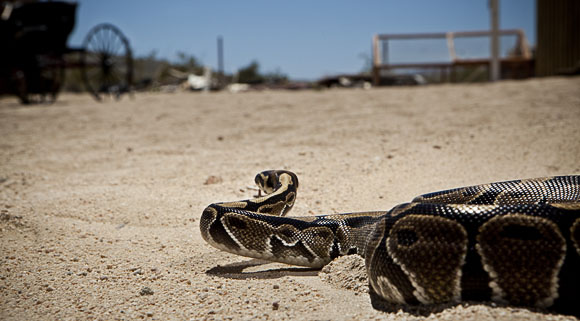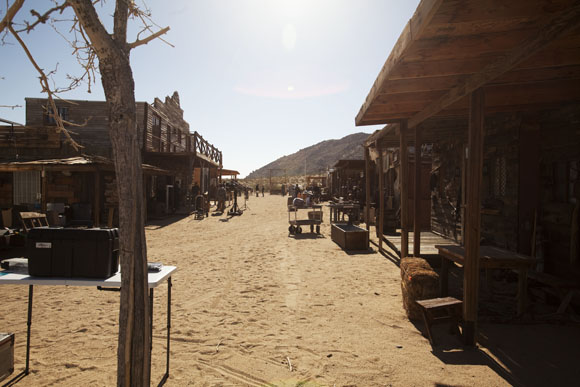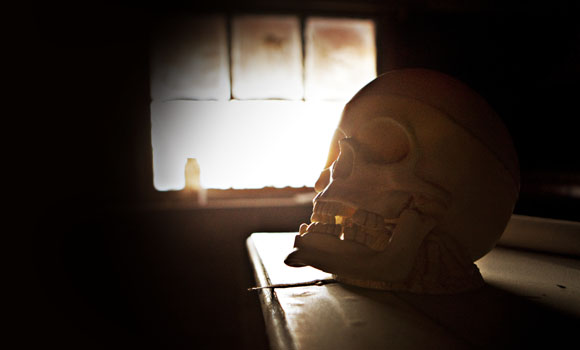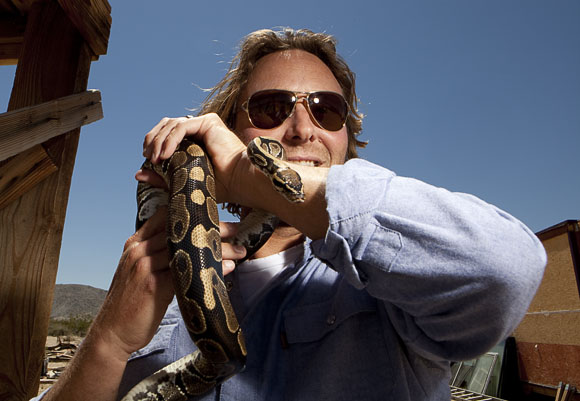 Joshua Tree National Park, CA
Extreme Chef had Bo out again to shoot more video. This time deep in the dry desert in an old ghost town outside of Palm Springs. Winds were howling over 20 knots but Bo managed to capture some incredible footage chasing horses and sprinting chefs.
Metal Mulisha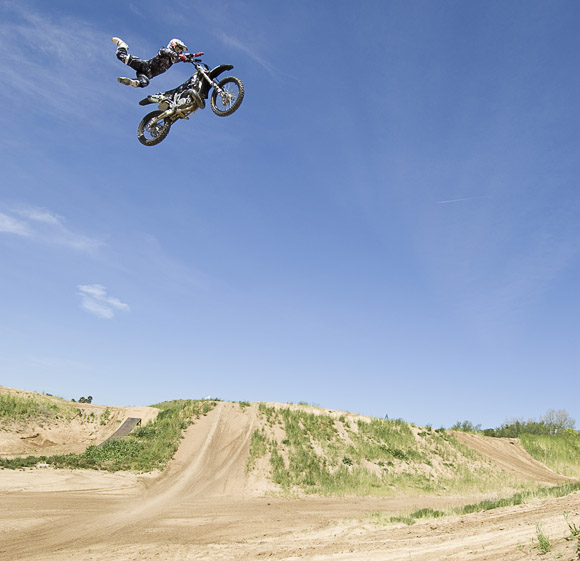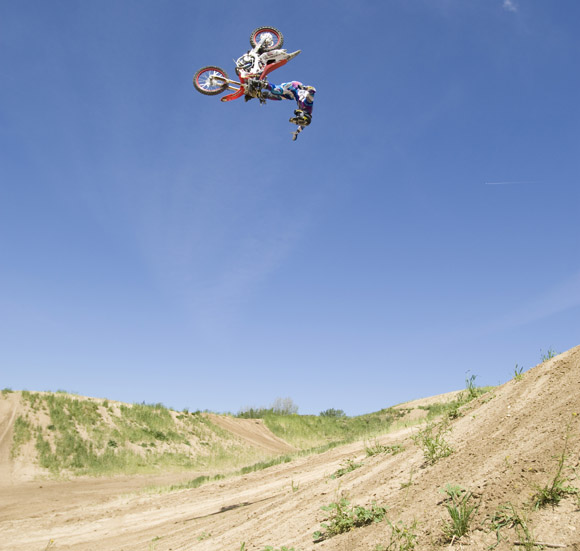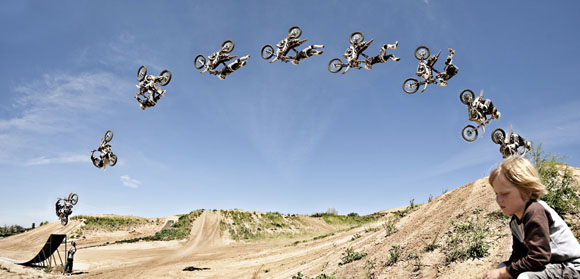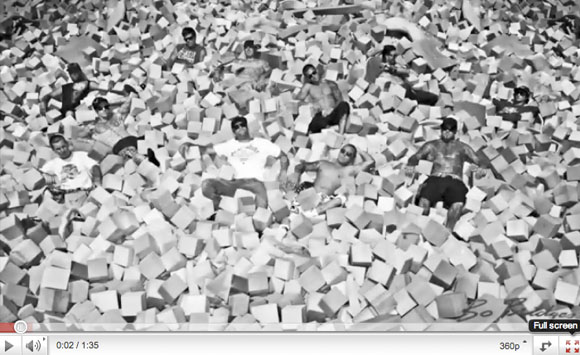 Temecula, CA
On location at Jimmy Fitzpatrick's private training compound for the Metal Mulisha and close friends, Bo went out to capture some more video and stills. Check out the video above by clicking on the arrow or youtube:: bobridgesphoto
Universal Art Gallery: Bo Bridges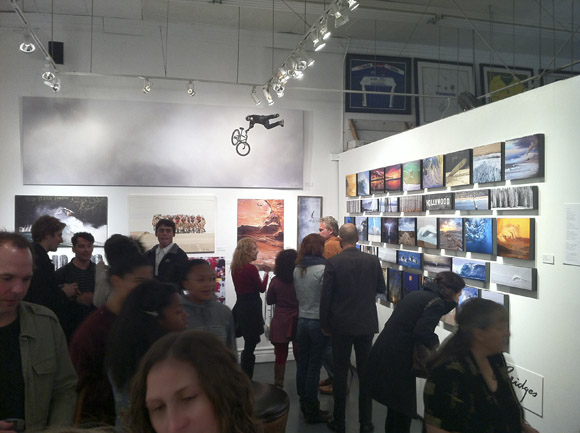 Venice, CA
Bo Bridges is one of four featured artist at the Universal Art Gallery in Venice Beach. Bo's images will be on display from March 26th - June 30th. The gallery is located at 2001 Lincoln Blvd. Venice, CA. 90291 310.302.8909.
Photo Workshop June

Bo Bridges Studio, CA
Bo will be holding another workshop in June. This will be a one day workshop with models and Bo will walk you through the basics of shooting with your SLR camera. We will be inside the studio for part of the day and outside shooting. We will then bring the images back into the studio and walk through select images from each student and discuss composition, lighting, and exposure. The fee is $250 for the day. Class will begin at 2 pm and run into the early evening so students can enjoy shooting during the "golden hour" out front at the beach. Please call the Studio for more info 310.937.3764 or email us to book your spot. bo@bobridges.com Space is limited.
Bo Bridges South Bay T-Shirts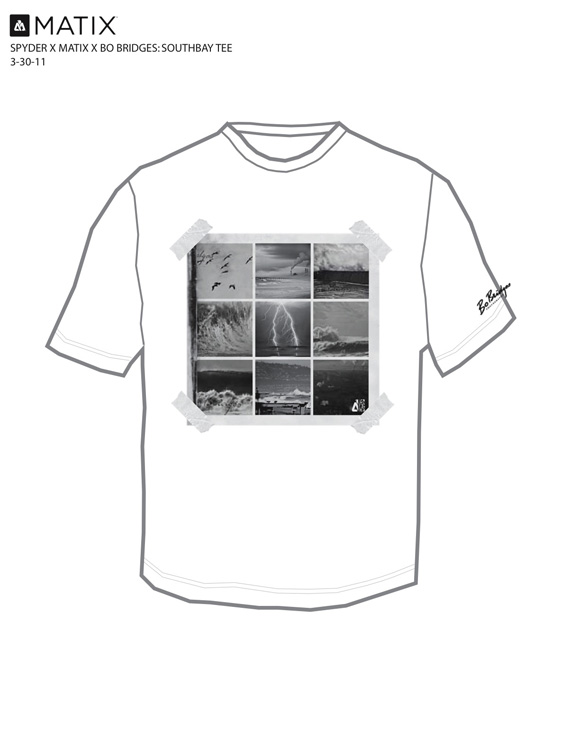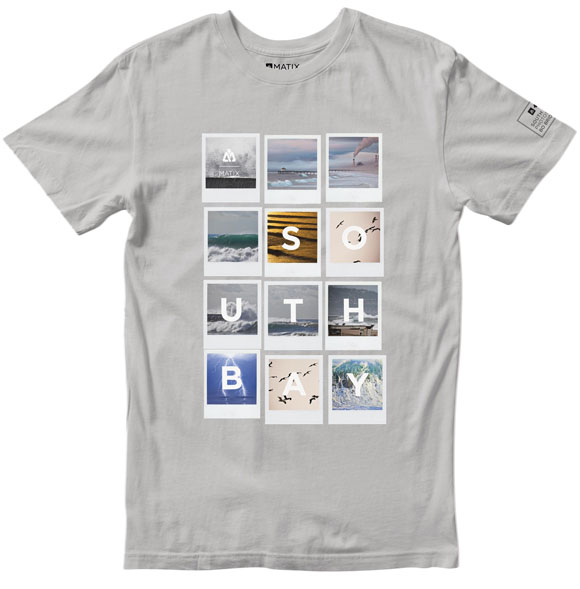 Hermosa Beach,CA
Bo and Matix teamed up to do a limited edition T-shirt celebrating the good life in the South Bay. You can pick yours up at Spyder or Bo Bridges Gallery.

Follow Bo Bridges on Twitter @BoBridgesphoto
Follow @BoBridgesphoto on Twitter . He will keep you updated on where in the world he is and what in the world he's shooting.
May Preview

Keep an eye out for photos from Vegas, Long Beach, and more locations. Fiesta Hermosa is the last weekend of May. Stop by the gallery for new images. www.bobridges.com
---