Back to News
E&I: Portrait Series On Pro Skaters In The Skateboard Mag
June 22, 2012
Portrait Series On Pro Skaters In The Skateboard Mag
Jay Watson is a freelance photographer based out of San Francisco. He specializes in lifestyle and portrait work on location for editorial, advertising, clothing, entertainment, and action sports clients. A surfer and skater, Jay's work is inspired by California's rich culture, both past and present.

Bucky Lasek
The April issue of The Skateboard Mag ran a double page spread with 16 of my portraits in their editorial section called "Exposed." They even asked me to write a few words about this ongoing series that includes portraits of both pro and amateur skateboarders. It is short and to the point, but I forgot to mention the obvious. It is with a ridiculous amount of pleasure that I get to do this type of work! The 14 year old kid from Baltimore inside is extremely stoked to have these opportunities and to meet some of these friends. This is not just "photography." It's part of my life. These images were photographed in San Jose, Santa Cruz, and Encinitas over the course of 6 different photo sessions. They are a small slice from what I have already shot, and I will try to share more when I can.
Ironically there has been some internal pressure building inside over these portraits. I feel like I owe it to everyone who has been photographed to turn this project into something worthwhile. A book? A gallery show? I am not sure. For now I just want to skate and keep shooting, then figure out what to do later. If you have any suggestions, I'd love to hear them.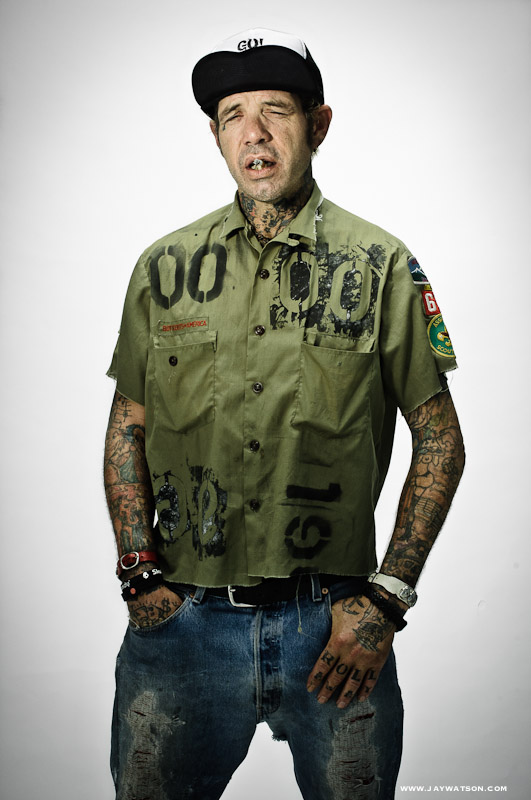 Duane Peters
*Click image to see a slideshow of photos*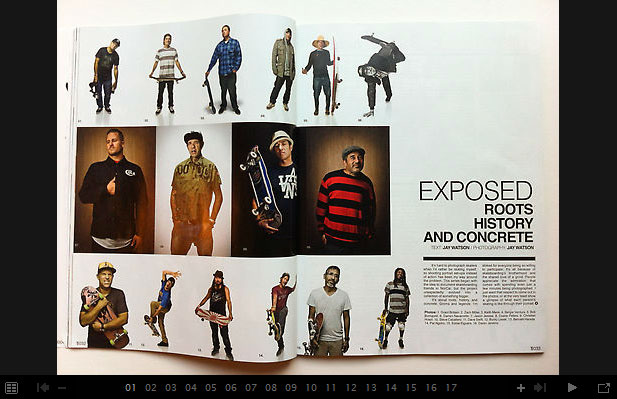 It's hard to photograph skaters when I'd rather be skating myself, so shooting portrait set ups instead of action has been my way around the problem. This series began with the idea to document skateboarding friends in Nor Cal, but the project unexpectedly evolved into a collection of something bigger. It's about roots, history, and concrete. Groms and legends. I'm stoked that everyone has been so willing to participate which I attribute to skateboarding's brotherhood and for the shared love of a grind. People appreciate the admiration that comes with spending even just a few minutes to be photographed. I just want that respect to come out in the photos, or at the very least show a glimpse of what each person's skating style is like through their portrait.

- Jay Watson
Included in this gallery: Grant Brittain, Bob Burnquist, Steve Caballero, Eddie Elguera, Bennett Harada, Christian Hosoi, Daren Jenkins, Jason Jessee, Bucky Lasek, Keith Meek, Darren Navarrette, Pat Ngoho, Zach Miller, Duane Peters, Dave Swift, Sergie Ventura,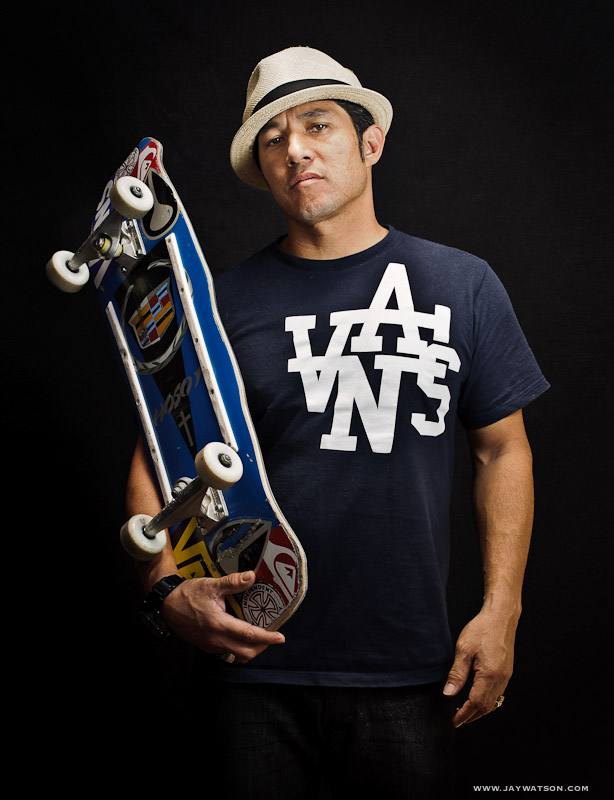 Christian Hosoi
Three facts about these skaters:
1) Duane Peters would make an excellent boy scout leader.
2) One of the first times I saw Bucky Lasek skate was at a street skate contest at Patterson Park in Baltimore, MD over 25 years ago. He won first place. I was disqualified for jumping off the judges table.
3) This is one of the last photos taken of Dave Swift (in the gallery) before he got his front tooth fixed.
Jay Watson is a freelance photographer based out of San Francisco, CA. For more info visit: www.jaywatson.com ; Jay Watson Twitter
---