Back to News
E&I: The Transferable Market
July 9, 2012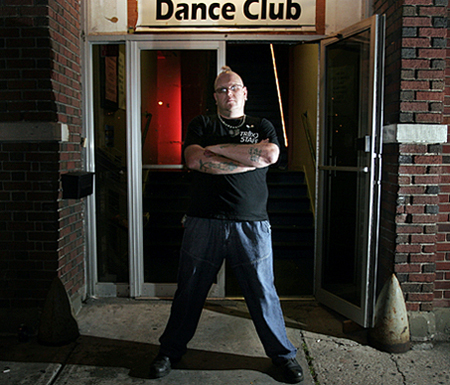 We are a generation of bouncers. Not the kind that stand at the dark doorway of some sweat-filled night club, like the cool guy to the right, but the ones that have us finding our niche in ocean of occupations.
Take a moment and think back to all of the jobs you have had in your life. Some of us may have less than five, where others, like yours truly can find themselves up in the 20s and 30s. This doesn't mean we are not sure about where we are going. In some cases bouncing from job to job can be the means to an end with a goal in mind. For others it can mean that they have zero clue as to where they are going and what they even like.
I personally have held over 25 jobs in my life ranging from the typical to the downright weird. I have had the great fortune to work as an HR assistant recruiter, an administrative assistant at a fiber optic Christmas tree wholesaler, a picker and a packer for a medical supplier (you certainly meet some interesting characters in warehouses by the way), a receptionist/data entry clerk for an electric company, an after school program director, an events coordinator for a ski resort, a director of a snowboard program for emotionally/behaviorally challenge youth, a PR coordinator, a nanny, a filer (yes, I said filer and this was pre-computer days) for a religious organization, a telemarketer for a national meat distributor, sales associate for a sporting goods chain. To top it off I was a social work major with a minor in psychology.
When I describe my jobs to many of my clients they are at first perplexed as to how those relate to what I do as a career counselor. Once we break down what transferable skills were used in those positions and how they relate to what I do now I watch the light bulb turn on.
I knew from the time I was 21 what I was meant to be doing, which for most people is not the case. I knew at that point my revelation was achieved by trial and error and by asking myself what I loved and what I was good at. The only person who helped me arrive at this conclusion was my own inner career counselor. We all have that to a point but most of us lack the courage to ask ourselves what really makes us tick. This comes from fear of hearing something we don't want to hear or going against traditional norms.
It was a long arduous road but some of my positions over the last 12 years were strategic and I had my goal in mind. We can all get to this point but we have to do a little exploration, strategy and planning to get there.
I am of the belief that we can do anything we want. Regardless of what you went to school for and what you have done it is possible to attain the impossible.
According to most employers, it is not about what you went to school for but are you the right fit for the company. Do you have what it takes to get the jokes, rub shoulders with the other people that work there, or share a passion for what you are doing?
Employers are looking for transferable skill sets that one can gain from any part of their lives, be it school, work, personal/family experiences, travel, community service, clubs/sports and other activities, etc. In many cases it is not how you gained those skills but how you have used them to achieve something great. The following are a general list of the types of skills any employer would be looking for.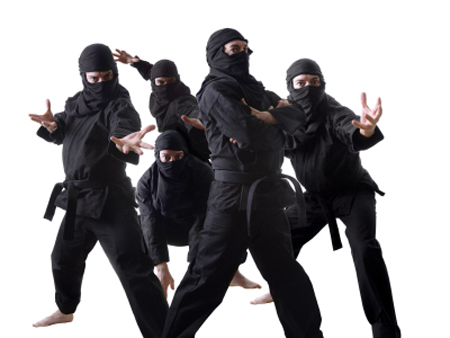 * Interpersonal Communication verbal/written
* Professionalism (this encompasses many things such as accountability, communication, courtesy, etc.)
* Positive Attitude/Enthusiasm
* Willingness to Learn
* Flexibility
* Strong Work Ethic
* Teamwork
* Attention for Detail
* Initiative
* Problem Solving Skills
* Research Skills
* Analytical Skills
* Organizational Skills
* Computer/Technical
* Ninja Skills (Perhaps not all employers will want this but it sure looks cool!)
If you see a job listed at a company that you would like to have, don't let your lack of experience in that area deter you. Think about what kinds of skills you possess and how you can market them to the employer in a way that you have demonstrated that you can effectively apply them. After all you never know what an employer is looking for.
On the flip side often times employers don't really know what they are looking for either. Or they think they do. They will just continue to fall into the same trap over and over again where they hire people based upon their specialized skill and not their enthusiasm for the position. This is DANGEROUS with a capital D! Before they know it they find themselves spending more money for another search when that person leaves for something better. Had they invested in the person who is willing to learn and shows passion they will find a more dedicated employee. In my experience I am seeing more and more employees are heeding to this method and finding a more loyal following.
I challenge you to think about what it is that you like and don't like about what you do or what you have done and write down the skills that you are best at. Do some research and see what is out there. Read job descriptions, gather information, talk to people and strengthen your skill sets for the work you think you would love. The right fit will come for you but just remember to be open to the possibilities. Or you can just call me!
---